As much as I want to limit my spending, it is one of the most important parts of my month-to-month activities. I need to purchase a variety of things just in order to survive, including food, clothing, shelter, and many other things. Plus, there are also many things that I simply want.
Because of this, I am always looking for spending options that let me make the most out of my transactions. A rewards credit card offers this and a lot more. Those looking for a card that rewards users for spending should look at what a Standard Chartered Credit Card has to offer.
One of the most valuable reward cards from the bank, the Platinum Rewards Credit Card, offers a lot of features and benefits that can make my spending much more worthwhile. Interested? Here are some things customers need to know.
What Is the Standard Chartered Credit Card?
The Platinum Rewards Credit Card is an offering from Standard Chartered designed to give customers a way to maximize the benefits they enjoy whenever they spend. Instead of getting only the goods or services they paid for, customers can get exclusive offers, perks, and access to all kinds of rewards.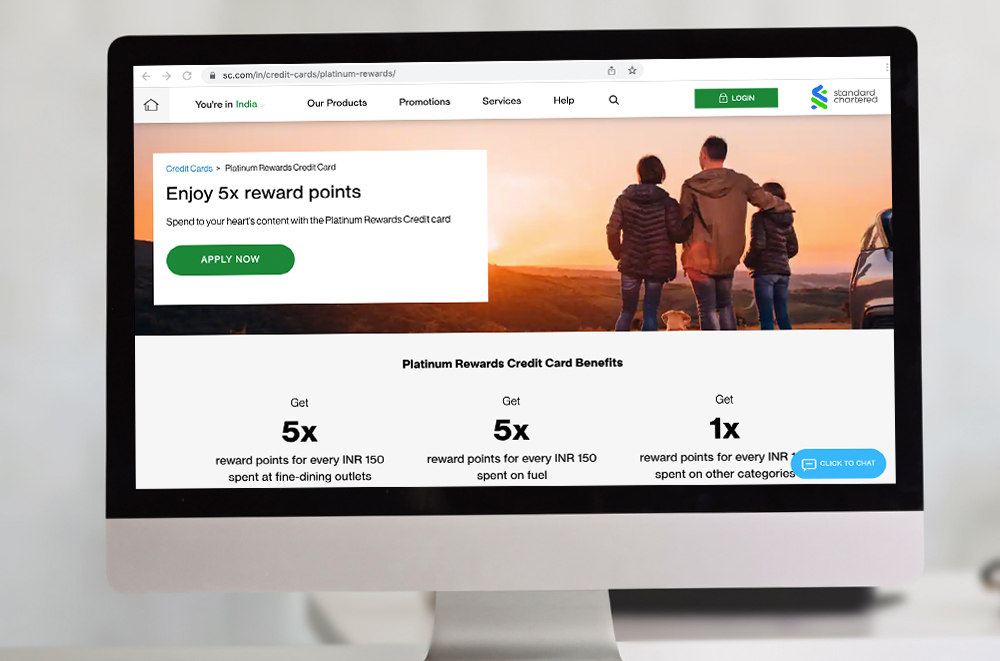 Earning points is easy. I just need to make transactions on spending categories that get rewarded more such as fine dining and fuel. The good news is I can also get points on all other transactions because this card offers rewards on those, as well.
These reward points can be spent on exclusive offers that make owning the card more worthwhile. I can get gift cards, vouchers, and much more by redeeming my points. Moreover, redeeming points is easy and accessible.
Aside from this, cardholders can also enjoy different features such as contactless transactions for faster payments, security for online transactions, various digital functions for convenience, accessibility through different platforms, and balance equated to monthly installments (EMI).
Learn How It Works
What I like about this credit card is it has a systematic structure that helps customers easily understand how they earn points, so they can maximize their earnings. As mentioned, this card lets users earn whenever they spend in specific spending categories such as fine dining and fuel.
To make it easier to know where to focus, I want to emphasize that every fine dining or fuel transaction lets me earn 5 reward points for every INR 150. Knowing this, I always make it a point to use my card for such payments.
Aside from this, I can also get 1 reward point for every INR 150 I spend on other transaction categories, making it a worthwhile choice.
Also read: Learn How to Apply for Kotak PVR Platinum Credit Card and Get Free Movie Tickets
Chartered Credit Card Reward Points: How to Use It?
There are lots of earning opportunities for this Standard Chartered Credit Card. Cardholders should know that they need to accumulate enough points to redeem them in exchange for increasingly more valuable rewards.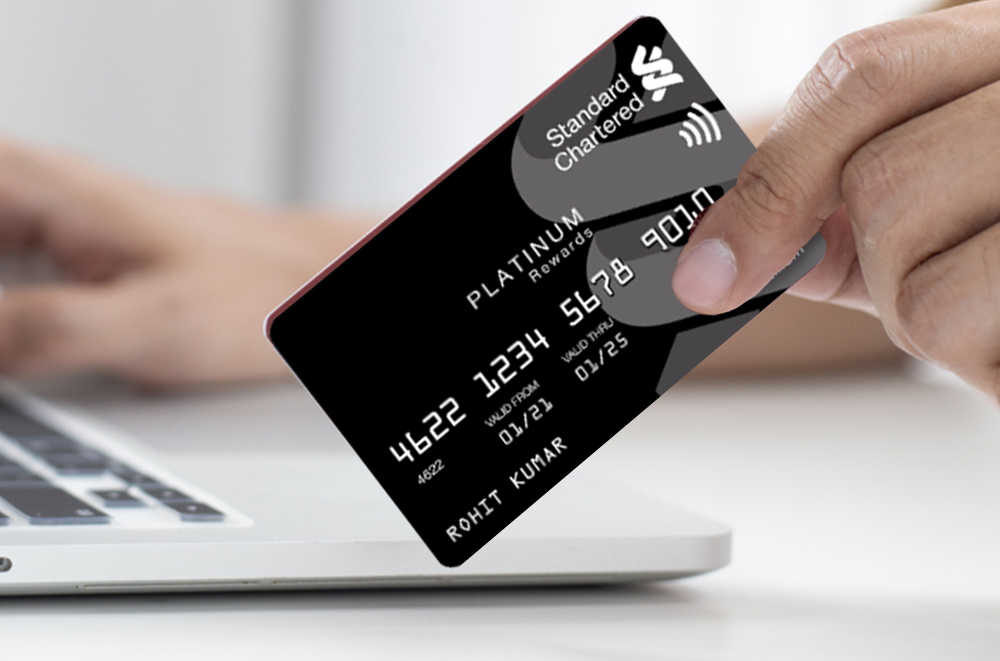 Rewards points are great because they give me access to perks and gifts such as booking flights, attending exclusive events, booking accommodations, and vouchers. This way, I can get a discount on various types of spending categories.
With these impressive rewards, I would think that redeeming my points would be difficult. However, I was glad to learn that point redemption is extremely easy. I can do it online by logging into the bank's website and choosing which rewards I want to redeem.
While online redemption is a great thing because it is more accessible, I sometimes prefer calling customer service as it gives me the option to ask questions from a person who is knowledgeable about the offers. This way, I know all my choices and can maximize the use of my points.
Making the Most Out of Your Card
Given this card's features and rewards, I want to ensure that I enjoy every bit of the perks. This is why I got in touch with a bank agent even before applying for it. It also gave me a chance to clarify anything I needed to know from someone who represents the bank.
It is possible to make the most out of the credit card by using it to pay for transactions that give higher earnings, such as fine dining and fuel. Plus, using this card for all other purchases helps me get more. Once I accumulate enough points, I can choose high-value redemption options.
Lastly, I can maximize this card simply by exploring its features on the Standard Chartered app. Many people fail to do so, so they fail to take advantage of its customization and security features.
Security and Peace of Mind for Cardholders
Speaking of security, this is one of the strongest suits of the Platinum Rewards Credit Card. There are different ways that a credit card can be compromised, and Standard Chartered does everything it can to help protect cardholders.
One of the most common ways money gets stolen is by getting it directly from the card, which other people have access to when paying. Owners can minimize such issues thanks to RFID contactless payments, which only take a few seconds.
The best thing is that it comes with a regular card chip and a PIN just in case the points of sales machines do not have RFID. Plus, online transactions are much more protected due to the implementation of the one-time password.
Convenience and Accessibility
The credit card also offers different accessible ways to bank. I can do this on mobile, computer, and in person. All of these methods allow me to make different transactions such as payments, funds transfers, bill settlements, security options, and many others.
Another thing that makes it a great choice is that it is just so easy to set up. I can register for online banking with minimal effort just by entering my credit or debit card details.
How to Apply for the Standard Chartered Credit Card
Credit card companies typically have a strict application process that enables them to make sure that applicants can pay their dues. This is why I make it a point to check out the process followed by the bank I am interested in.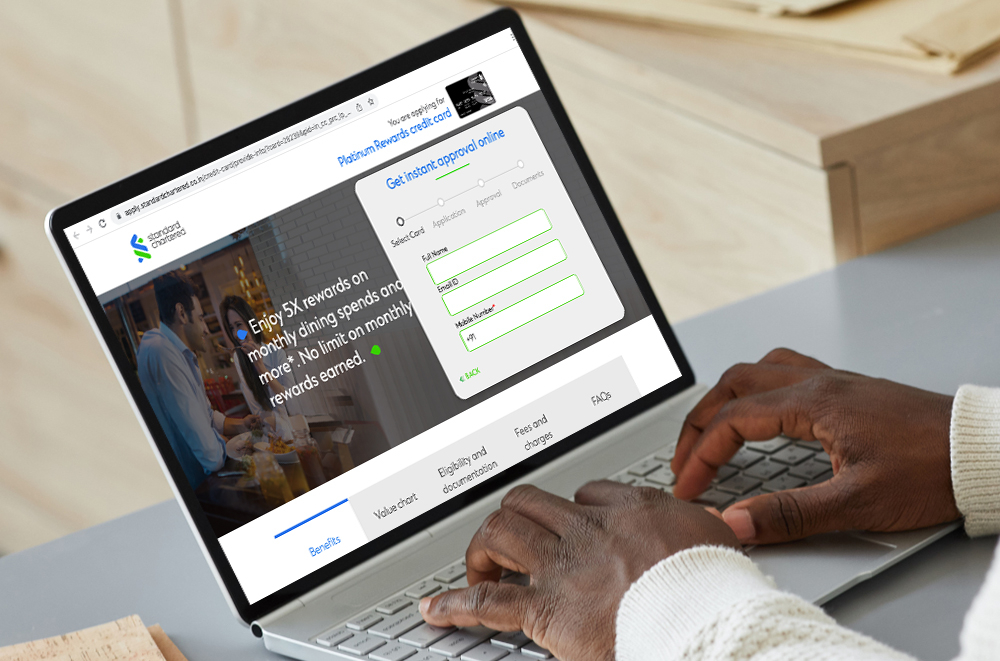 My tip is to always take note of every requirement and eligibility criterion for the credit card, so it is easier to go through the process. It is also important to gather all pertinent documents before starting the application. The process can go smoother this way.
Another thing about applying for products such as the Standard Chartered Credit card is that, in addition to perks, they come with responsibilities and limitations. Make sure to take note of these things to fully know what to expect.
To be more prepared for the application process, I would make it a point to check whether the bank looks at credit scores or financial backgrounds. Many banks look at such information to help them decide how to proceed with the application.
Also read: BOB Credit Card – See the Advantages and How to Apply for the Easy Card
Eligibility and Other Requirements
So, what are the eligibility and requirements for the Standard Chartered Platinum Rewards Credit Card? Applicants need to be between the age of 21 to 65, but the minimum is 18 years or the legal age for cardholders.
Interested individuals should also have a regular and reliable monthly income. Banks also look at residence and compliance with policies. Some of the most basic documents that can support these include proof of identity, address, and income.
When applying for credit cards, I typically prepare a valid government-issued identification card, preferably with a photo, signature, and address. Utility bills are also helpful. As for income proof, I always have my latest pay slips.
What Are the Rates and Fees of the Standard Chartered Credit Card?
Credit cards typically offer a lot of advantages that make them more worthwhile for cardholders. What I want to emphasize is the fact that the use of such credit products comes with a responsibility. This is in the form of fees and rates.
Cardholders need to note any charge they may incur every time they use their card. It is important to remember that almost all kinds of transactions come with a fee. I also want to remind interested individuals that interest and other penalties may be charged where applicable.
So, cardholders need to list down all the rates and fees applicable to their card. This way, they do not get surprised by the additional balances they need to pay just because they are unaware that they incurred charges. For the Platinum Rewards Credit Card, the following are the most common figures.
Annual Fee: INR 250
Annual Percentage Rate: 45%
Cash Advance Fee: 3% with a minimum of INR 300
Late Payment Charges: depends on the outstanding balance
Late Fee Charge: INR 100
Cheque Bounce Charges: INR 500
Overlimit Charges: INR 500
Overseas Transactions: 3.5% for all overseas transactions
Reminders About Interests
Interest rates can vary depending on the current standard rate. Applicants may find a higher or lower offer depending on the market's standard rate. They should also look for information on whether the card comes with a variable or fixed interest rate.
I find it advantageous to get a fixed rate when the standard rate is low because it will stay at that figure as long as I use the card. However, if I happen to apply when the market rate is high, a variable one is better as I can take advantage of lowering rates as time passes.
Interested customers should make it a point to find out whether they are getting a fixed or a variable rate, so they can better manage their finances.
How to Effectively Manage the Standard Chartered Credit Card
The Standard Chartered Credit Card offers a convenient yet effective way to manage accounts, including the Platinum Rewards Credit Card. Customers have the option to check on their accounts through internet banking, as well as mobile banking.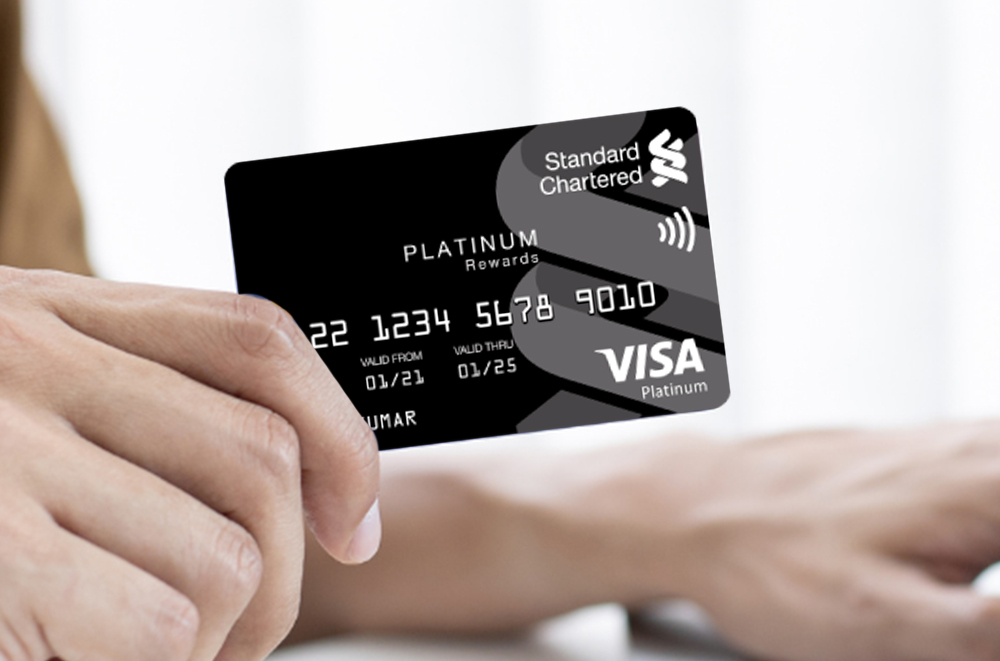 I prefer mobile banking because of the accessibility and portability it has to offer. With this method, I do not have to worry about banking while on the go because this is what it was designed for. I just need to download the application, set up my mobile banking account, and start.
The mobile application lets customers have better control of their accounts as it allows them to check their balances, pay bills, send money, and much more. They can even change their security settings using this software. In addition, it allows cashless transactions and fingerprint logins.
While this is my preferred banking method—aside from the in-person approach, that is— internet banking is also a great option. This utilizes an online banking account, which I can use on any browser. The good news is, that I can also use it on any mobile browser on desktop mode.
Also read: First Credit Card Advice – Things to Know When Starting to Build Credit
Contacting Standard Chartered
Interested customers who want to know more about this credit card should make it a point to contact Standard Chartered bank.
Its phone lines are open from 8 AM to 8 PM. Those in Ahmedabad, Bangalore, Chennai, Delhi, Hyderabad, Kolkata, Mumbai, and Pune can dial 6601-4444 or 3940-4444.
Those who want to get in touch with the bank via email should write to them at customer.care@sc.com or send mail to Standard Chartered Bank, Customer Care Unit, 19 Rajaji Salai, Chennai, 600 001.
The Bottom Line
The Standard Chartered Credit Card, particularly the Platinum Rewards Card, offers some of the most valuable features every cardholder will appreciate. With various perks, features, functions, and rewards, I can make the most of my everyday purchases with minimal hassle.
Disclaimer: There are risks involved when using credit card products. Always be sure to read the bank's terms and conditions page for more information.
References
online redemption – Reward Points Redemption – Standard Chartered India
mobile application – Mobile Banking App: Check Balance, Transfer Funds, Pay Bills – Standard Chartered India
Platinum Rewards Credit Card – Platinum Rewards Card – Best Rewards Credit Card – Standard Chartered India