JCPenney provides its customers with excellent credit card rewards in store and online. In addition to various discount opportunities through JCPenney Credit Cards, there are other exclusive perks in the department store chain's rewards system.
Before applying for any JCPenney Credit Card, you should consider the features, rewards system, benefits, and fees. In this article, you will learn how to apply for a JCPenney Credit Card, including the eligibility requirements.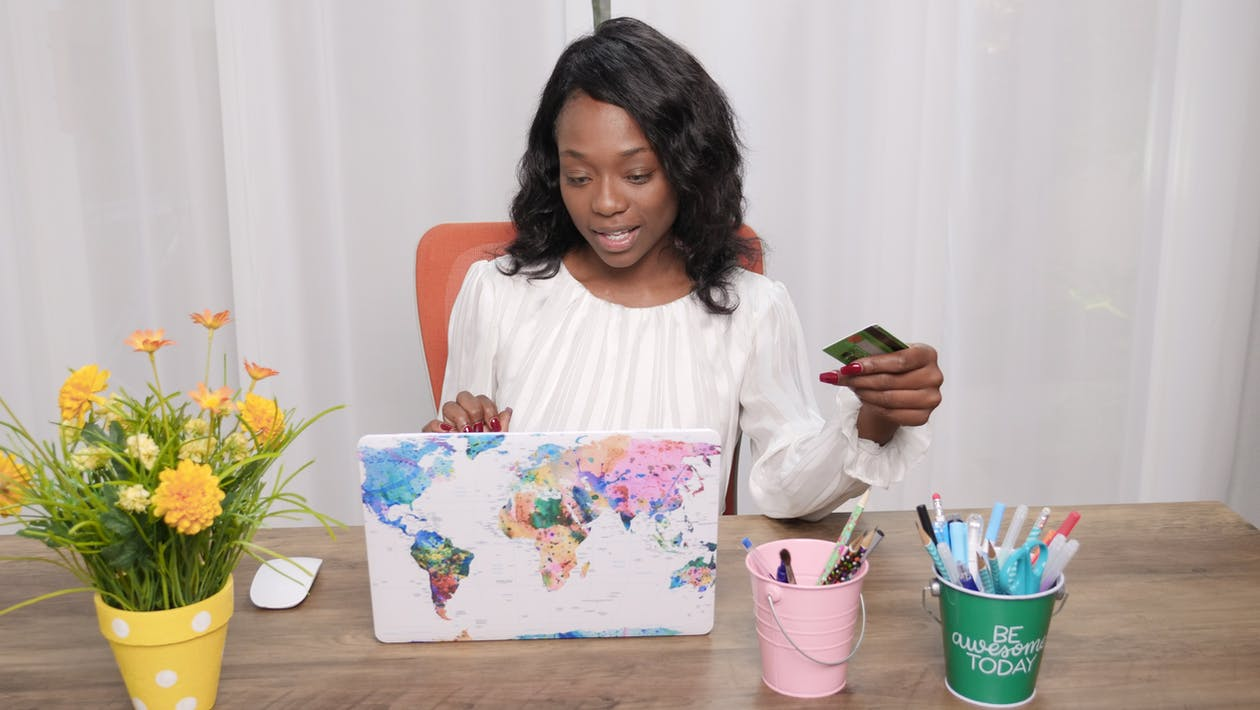 What Is JCPenney?
Penney OpCo LLC, which does business as JCPenney, is an American chain of medium-sized department stores with 669 locations in 49 states in America. It also has branches in Puerto Rico. The department store chain is also commonly known as JCP.
JCPenney has various sections for its wide range of customers' needs. Their main sections include men's, women's, boy's, and girl's clothing. In addition, customers can shop in the bedding, home, fine jewelry, salon, and shoe departments.
At first, most JCPenney stores were in downtown areas, but as shopping malls became more popular in the 1960s, the chain began moving stores and building new ones to serve as anchors in the malls.
JCP has opened stores in shopping malls and on its own in the past few years. Since 1998, the company has sold things over the Internet, the predecessor of its online shopping services. Since then, it has streamlined its catalog and product distribution while improving its stores.
What Are the JCPenney Private Brands?
Aside from the brands offered in every JCPenney department store, the company decided to launch and develop its private brands. When JCPenney had problems with suppliers failing to give the expected number of items, it decided to produce its own lines of products.
JCPenney has numerous private brands catering to a wide range of customers' needs. Check out some of the private brands of JCPenney.
St. John's Bay – men's and women's casual clothing and shoes
The Original Arizona Jean Company – everyday sandals and clothes for men, women, and children
Ambrielle – women's sleepwear, intimates, and swimwear
Stafford – men's tailored clothing and shoes
Mutual Weave – men's denim and casual outerwear (launched January 2022)
Okie Dokie – newborn and toddler apparel
JCPenney Home – home goods
Linden Street – bedding
Cooks – cookware
Home Expressions – home goods
North Pole Trading Co -Christmas decor & bedding
Loom + Forge – modern home decor, bedding, and window
Also read: Kohl's Credit Card – Learn the Benefits Before Applying
What Is JCPenney Rewards?
JCPenney offers a rewards system that is jam-packed with exclusive perks and benefits. The JCPenney Rewards gives customers a better shopping experience at the department store as they get extra points, cashback, and more.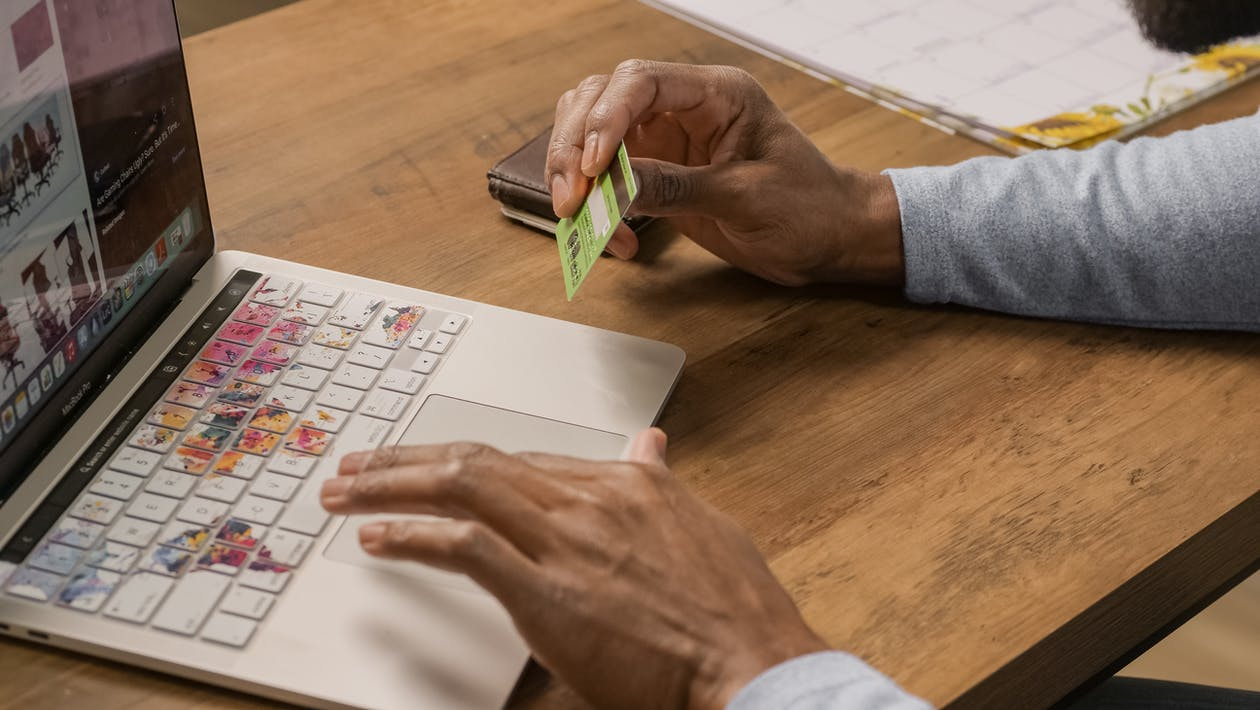 Loyal customers of JCPenney only need to complete a registration process to enroll themselves in the Rewards system of the department store. Once registered, customers can manage their rewards and accounts on the JCPenney website and mobile apps.
JCPenney provides exclusive Rewards members a bonus on different products for a limited period. By signing up for JCPenney Rewards, customers can enjoy an extra 35% off their select original, regular, and sale-priced apparel, accessories, shoes, fine jewelry, and home purchases.
New cardholders can also get 20% off fragrances, salon products, blinds, housewares, and more. Plus, they will get 5% off electronics.
Moreover, new Rewards members will receive a special birthday offer each year via email. With the help of the app and website, members can print, scan, or apply rewards at checkout. In addition, they can check their point balance and much more.
What Are the Available JCPenney Credit Cards?
It may not be enough to register only to become a member of JCPenney Rewards to receive more perks. Loyal and interested JCPenney customers can apply for any credit cards the department store chain offers.
JCPenney has two different credit cards, which are the Mastercard-backed card and the store card. They are handled by Synchrony Bank, which administrates the JCPenney credit cards.
When customers sign up for a JCPenney card, they will automatically. receive the Mastercard version if they have an acceptable credit history. However, if applicants have a poor or brief credit history, then they will only be eligible for the JCPenny store card.
What Are the Benefits of JCPenney Credit Cards?
Immediately after signing up for a JCPenney Credit Card, cardholders can enjoy a 15% discount on several items, like apparel, fine jewelry, accessories, shoes, and salon products. There is a 5% off for high-priced items such as electronics/electrics, mattresses, and smartwatches. However, in-store credit card applications may result in different deals.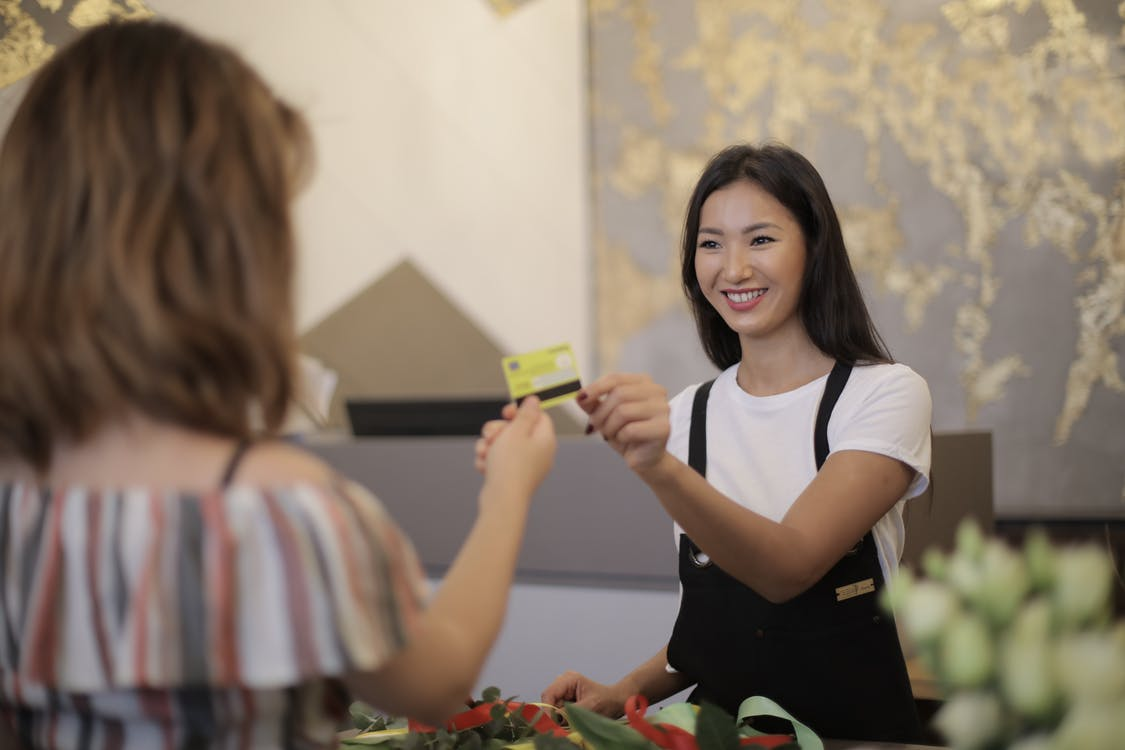 In addition to the welcome bonus, JCPenney allows credit card holders to combine discounts from other coupons with the discount from their credit card.
For example, if a customer has a coupon for a product that gives them a discount of 10%, they can combine that offer with their credit card perks for a combined 15% off the product. JCPenney does not limit customers' maximum discount percentage from their purchases.
There are even times that JCPenney offers a 30% special discount. When the customers use their respective JCPenney Credit Card, it may be possible for them to get the items at almost half their original prices.
Some Additional Benefits
There are more benefits and perks that JCPenney Credit Cards offer. As the department store chain values its customers, it wanted to make their birthdays more special. JCPenney Credit Card holders can get special offers for their birthdays.
There are also bonus events exclusive to credit card users wherein they can earn reward points. They may also enjoy exclusive coupons and offers available on the website, in store, and on the mobile app of JCPenney.
JCPenney provides over 150 special savings days for its credit card customers. Moreover, there are special financing services for any eligible JCPenney purchase, including JCPenney private brands, wherein customers will enjoy no interest for six to 30 months.
JCPenney Credit Cards Features
The JCPenney Credit Card lets customers earn reward points like any other credit card. Customers can turn these reward points into a discount, a gift card, or money to pay for other purchases. The JCPenney Rewards program is meant for everyone with a JCPenney Credit Card.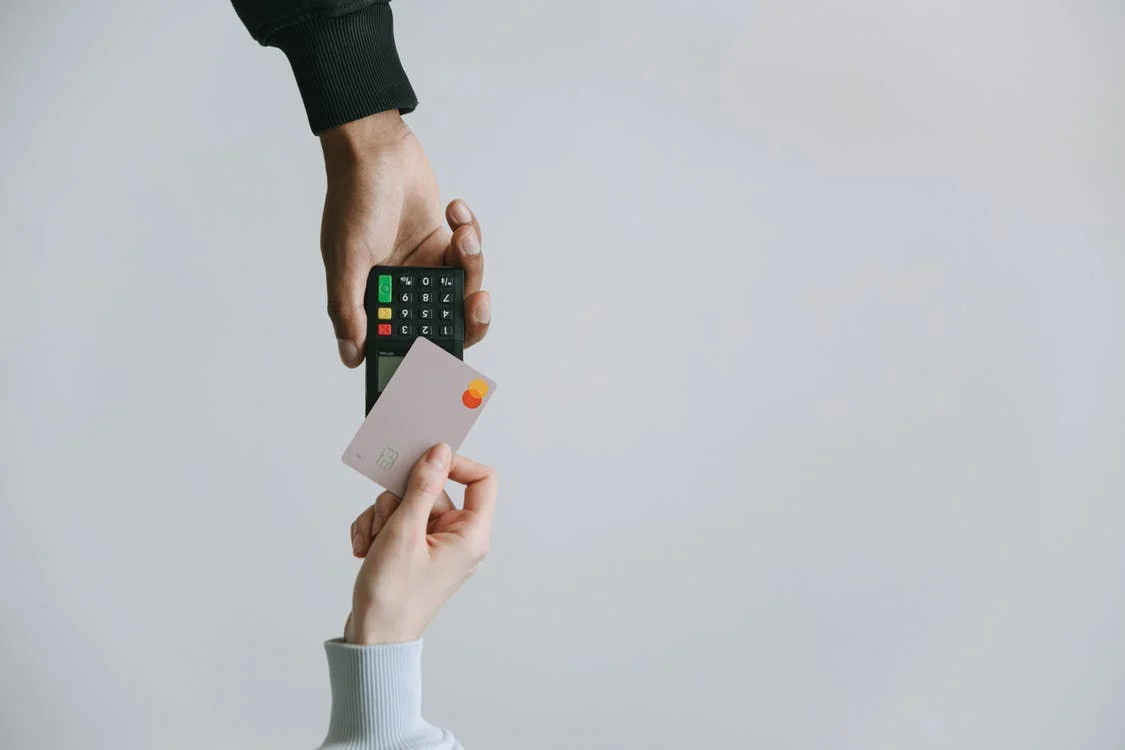 This system is based on points. For every 200 points earned, customers get a $10 JCPenney gift card. When they use their JCPenney Credit Card, they get one point for every dollar they spend on eligible items. They may only earn half as much as they spend on other payment methods.
Cardholders are getting double points for every swipe of their JCPenney Credit Card. It means that for every point earned, customers get $0.05. Cardholders at JCPenney can earn up to 2,000 points on a single purchase.
So, when buying something for more than $2,000, it is advisable to do it in multiple transactions to get the most reward points.
Other Features
JCPenny provides automatic bonuses when cardholders earn enough points. With these cards, there is no need redeem reward points. A reward certificate is automatically provided through email or mail, depending on the desired distribution method.
Rewards vouchers are only redeemable for purchases made at JCPenney, in-store or online. Moreover, while the points do not have an expiration date, the reward certificates will expire within at least 45 days. So, take note of how long you have to redeem the $10 cashback.
The JCPenney Credit Cards can only be used to buy things in store, on JCP.com, or from partner brands. For instance, cardholders can use their cards at the JCPenney salon, optical center, or photo studio. It can also be used to buy things from Sephora.
Also read: Learn How to Apply Online for Navyist Rewards – Old Navy Credit Card
What Are the JCPenney Credit Cards Fees?
Like any other credit card, JCPenney sets fixed fees, rates, and other charges on its credit cards. Check these fees before getting one to ensure that a JCPenney Credit Card will be worth it. Please note that it is not possible to make balance transfers on this card.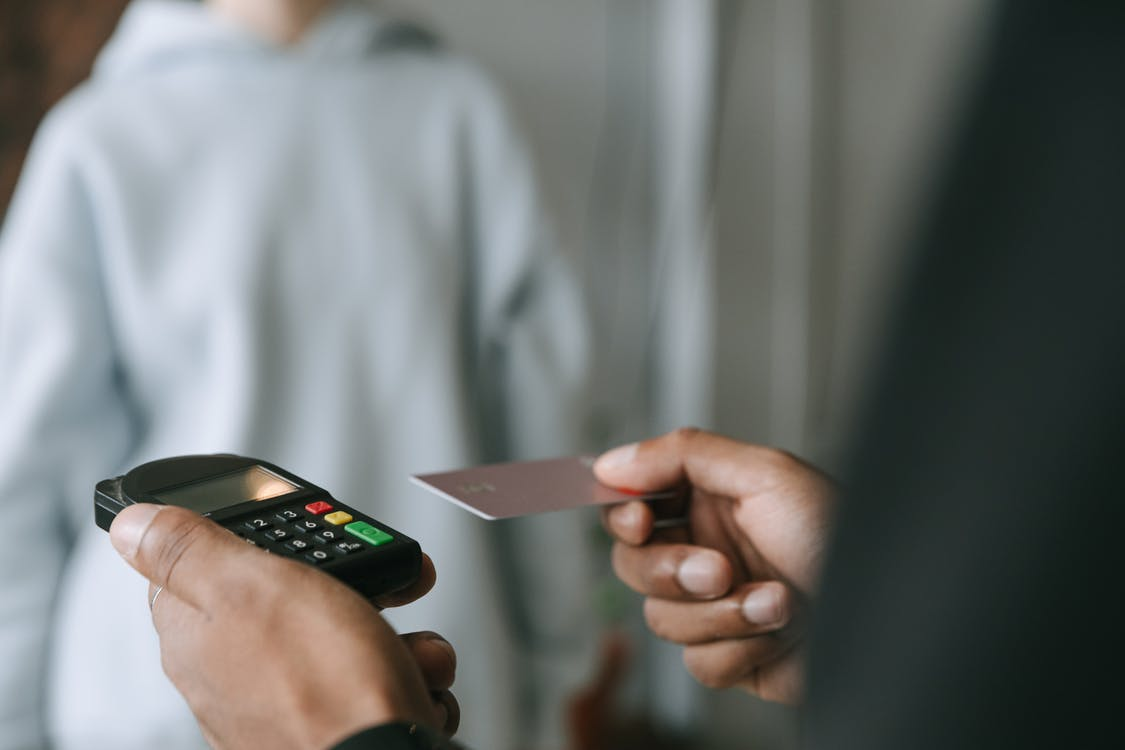 Annual Fee: $0
Annual Percentage Rate: 30.24%
Minimum Interest Charge: $2
Late Payment Fee: $41
Additional Fees for the JCPenney Mastercard
Cash Advance Fee: $10 or 5% of each cash advance, whichever is greater
Foreign Purchase Transaction Fee: 3% of each transaction
Eligibility Requirements to Apply
JCPenney has not disclosed specific eligibility to apply for a JCPenney Credit Card. However, citizenship in the United States, legal age, a permanent address in the United States, and a reliable source of income are the essential prerequisites for credit cards.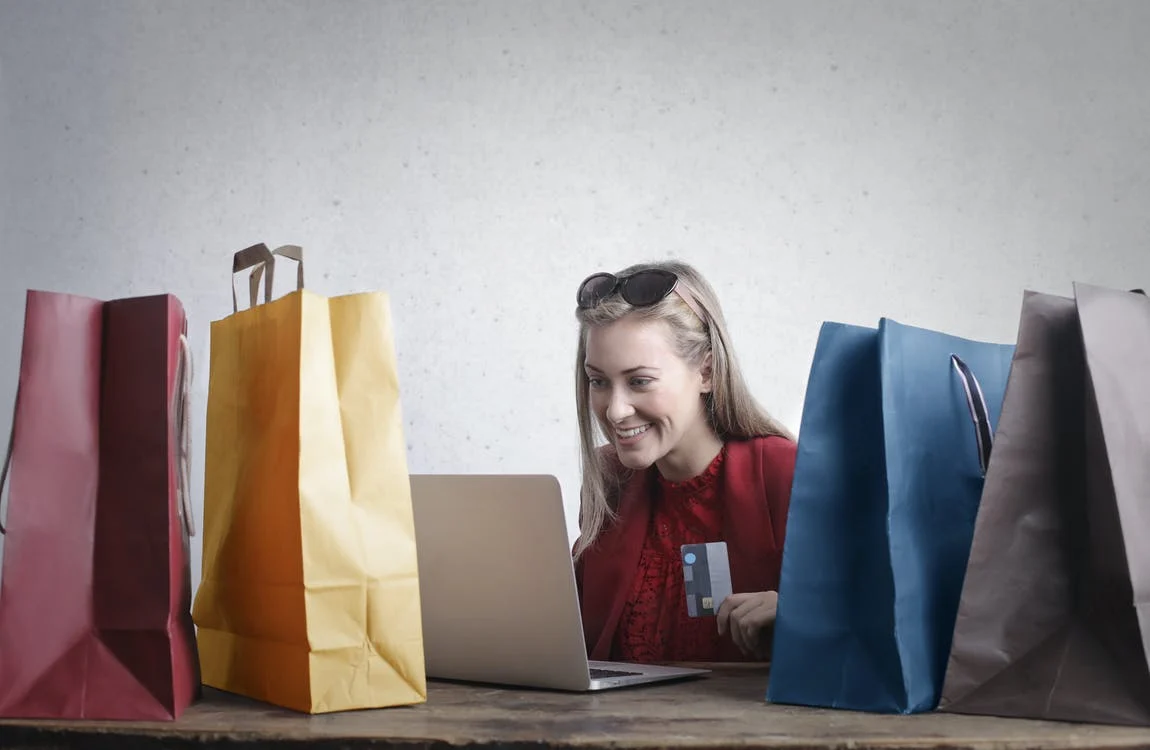 In addition, JCPenney wants its cardholders to have a great credit score for more chances of approval. It is indicated that a FICO score of 634 or above will increase the likelihood of application approval for a JCPenney Credit Card.
JCPenney only asks for basic information, such as the last four digits of your SSN/TIN, full name, and cell phone number. Then, Synchrony Bank will check the application thoroughly.
How to Apply for a JCPenney Credit Card
Online and in-store applications are available for the JCPenney Credit Card. Provide your name, address, phone number, email address, date of birth, Social Security number, and annual after-tax income.
When applying in store, a sales associate will guide you through the application procedure, and you will be required to supply the same information. Typically, you will get a decision about your approval quickly.
The processing period will is seven to 10 business days, whether customers apply online or in store. However, the application procedure might be sped up if the applicant has previously determined whether or not they are pre-qualified for the credit card via the JCPenney website. In these cases, the application process can be shortened to two business days.
How to Manage a Card on the Mobile Banking App
The JCPenney app was for online shopping initially. Eventually, the app offered credit card services by letting the customers manage their JCPenney Credit Card accounts on the go.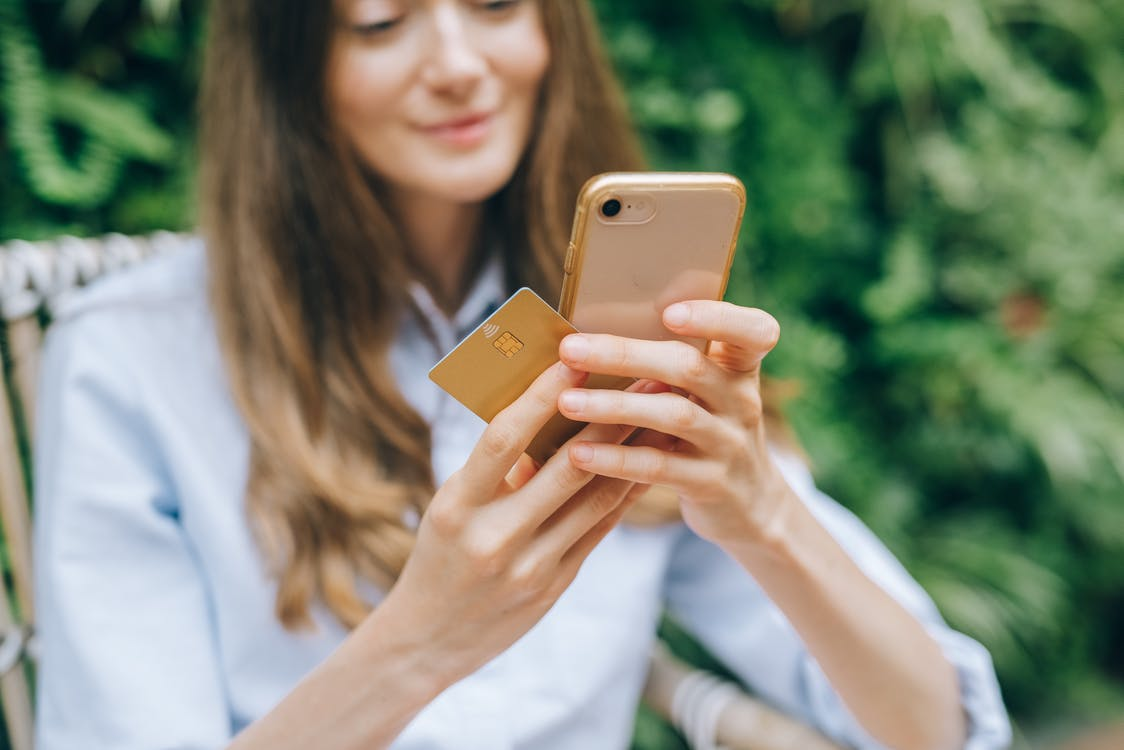 The JCPenney mobile banking app is available on the Google Play Store and the Apple App Store. Cardholders must sign in on the mobile banking app using their JCPenney online accounts. Those without accounts must provide an email, account number, and name.
With the help of the mobile banking app, cardholders can keep track of everything going on with their JCPenney Credit Cards. On the History page of the JCPenney app, they can see all the purchases made using the JCPenney Credit Cards.
In addition, they can also check their balance, which helps them remember what they need to pay for, especially when the due date is close. Cardholders can also pay bills through the app.
What Is the Address and Contact Number of JCPenney?
To find out more about JCPenney Credit Cards, interested individuals should go to any store or check its official website. The main office of JCPenney is at 1303 Niagara Falls Blvd, Amherst, NY 14226, USA.
Call 800-322-1189 for questions about the application for a JCPenney Credit Card.
Conclusion
Customers who use the JCPenney Credit Card can earn reward points and get special perks for being a rewards member. The reward points are earned through any in-store or online purchase using the JCPenney Credit Cards.
Disclaimer: There are risks involved when using credit card products. Always be sure to read the bank's terms and conditions page for more information.