The Capitec Global One credit card is known to take away the complexities and tough technological aspects of banking, while cutting down costs and bringing more value to its customers.
The Capitec Global One credit account offers four different savings plans, credit options, personalized services, and insurance. Plus, you can access all of these accounts using the Capitec Global One credit card.
So, let's look deeper into this credit card to understand the benefits it has to offer. It has an easy application process, which is outlined below. This card is also widely accepted. Read further to know all the details.
Benefits of the Capitec Global One Credit Card
Gives You Access to All Accounts
This really is the genius behind the card, the fact that one card gives you access to all of your accounts with Capitec Global bank. This makes it extremely convenient for you as the cardholder.
55 Days of Interest-Free Period
When you pay the card dues on time and ensure that you do not have any balance being carried forward, you enjoy 55 days of interest-free purchases.
This is a very sweet deal, as it means that you can save money by making as many purchases as you want without getting charged any interest.
Personalized Credit Based on Your Affordability and Profile
The bank personalizes the credit limit available according to your profile such as your credit report, and income abilities.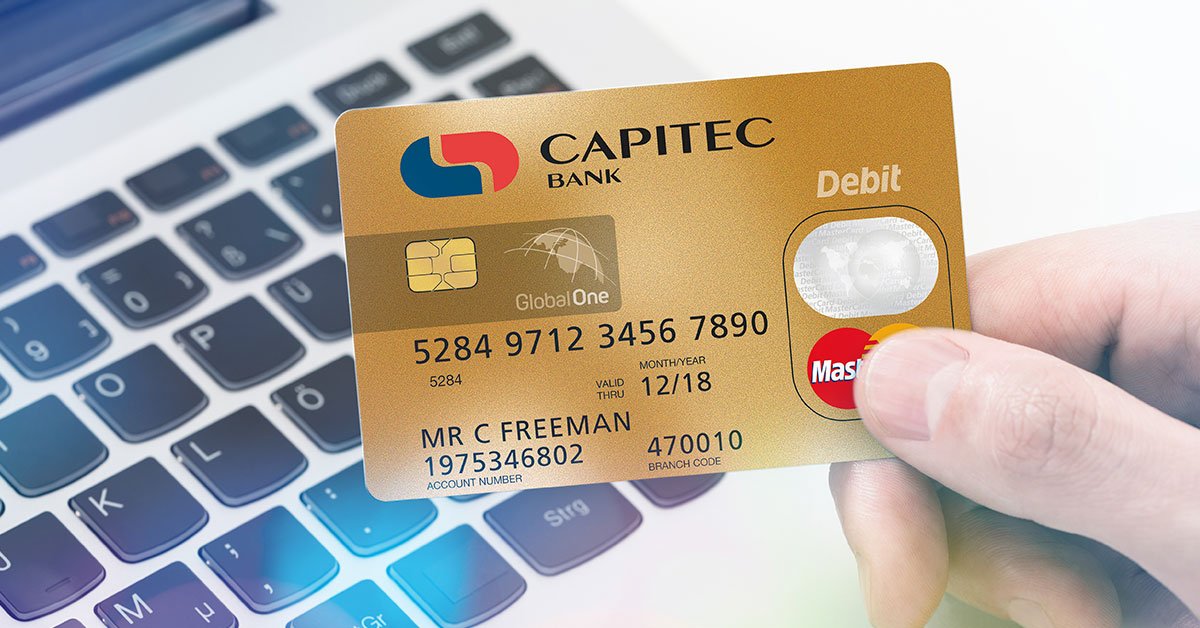 Online Purchases
The card allows you to make secure purchases online without the fear of fraud.
Capitec Masterpass
Capitec Masterpass, powered by MasterCard, is a free digital wallet that allows you to make cashless payments with the Capitec Global One credit card.
All you have to do is register for online purchases using the card, and then download the Masterpass app for free.
Earn Interest and Cashback
Most cards only offer an interest-free period when you pay on time, but the Capitec Global One credit card goes further and pays you interest on the card.
Cardholders also earn 1% cash back on purchases when using the card, as well as a further 0.5% cash back after meeting monthly banking goals.
Fees and Interest Rate
Here are the fees and interest rates of Capitec Global One credit card.
How to Apply for the Card
You can apply for the Capitec Global One credit card online by visiting the Capitec Bank website and clicking "Personal" in the top menu bar. From there, select "Credit" and then scroll down to the "Credit card" button. Scroll down to the "What's in it for you"  section and click "online" to access the application form.
You can also apply by visiting a Capitec Bank branch with your original identification document, most recent salary slip and stamped bank statement showing your three most recent salary deposits.
To expedite your credit application process, take your bank card with you at the branch. You can also save time by trying their online estimate service to see what you qualify for before visiting a branch.
Eligibility Requirements
To be eligible for the card, cardholders must meet the following requirements.
Must be 18 years or older.
If you are married and your surname is no longer the same as indicated in your identification document, a marriage certificate will be required.
You must be earning at least R5,000.
You must have a valid ID.
You must have proof of residence.
Contact Information
Capitec Bank can be reached by telephone at 021 941 1377. For further inquiries, their headquarters are located at 1 Quantum Street, Techno Park, Stellenbosch. 7600, Western Cape, South Africa.
Customer service assistance can also be found my emailing the bank at ClientCare@capitecbank.co.za.
Conclusion
Capitec Global One credit card comes with many perks, making it both a convenient and safe option to consider. With its Masterpass app, it also enables cashless payments.
Disclaimer: There are risks involved when using credit card products. Always be sure to read the bank's terms and conditions page for more information.