For anyone looking for an inexpensive credit card to use for their purchases, you'd be hard-pressed to find a card with better benefits than the PNC Cash Rewards Visa card.
The PNC Cash Rewards Visa card has numerous and diverse rewards, and works very well for people who prefer to have just one card that fulfills many different functions rather than multiple cards.
Check out some of the benefits this card has to offer in detail in this article.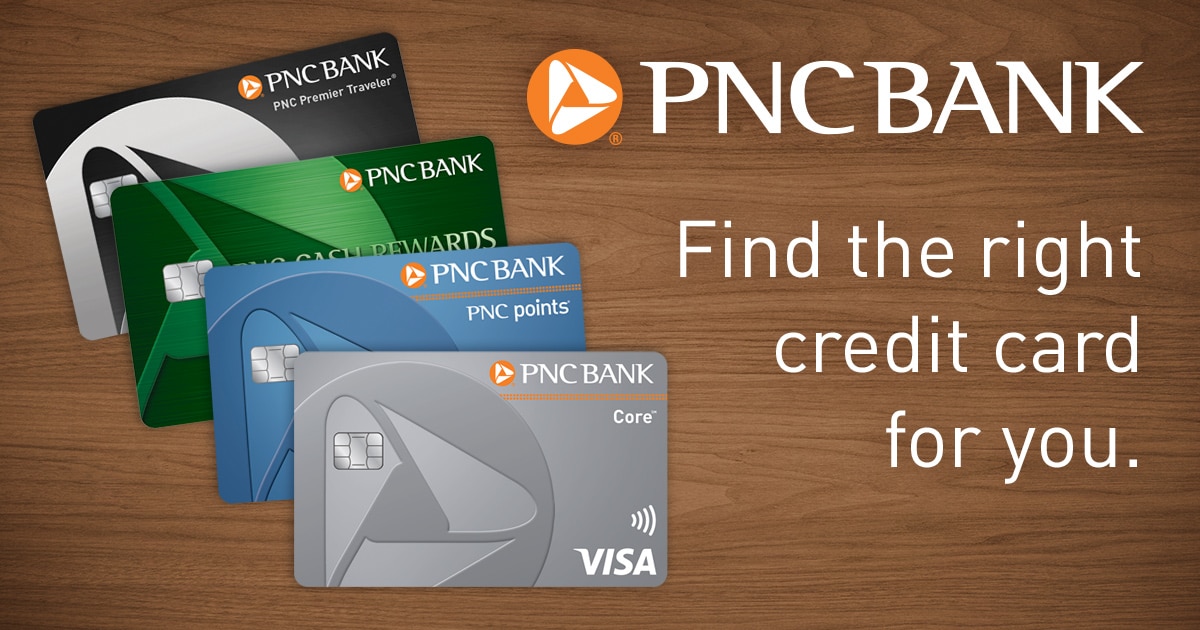 Benefits of the PNC Cash Rewards Visa Card
If you are a frequent traveler or dine out often, this card offers generous rewards. And with no annual fees and great deals on gas purchases, this card should certainly be on your radar.
Here are some of the benefits you can expect from this card.
$100 Sign Up Special Benefit
PNC Bank rewards you with a $200 cash bonus after making purchases worth $1,000 in the first three billing cycles after opening your account.
This is a great incentive and one that is bound to attract plenty of potential cardholders to apply for the card.
Rewards System
The card gives you 4% cashback on purchases from gas stations, 3% for dining in restaurants, and 2% cashback on grocery purchases, resulting in huge money savings over the course of the year.
The gas and grocery rewards limit is offered for the first $8,000 spent in combined purchases throughout the year. After you have hit this threshold, you will then revert to 1% cashback.
The yearly cap is determined based on each card member's anniversary, so if you apply for the card on March 6, 2023, then March 6, 2024 will be the anniversary of your card.
Redeeming the Rewards
The rewards you earn from purchases made with the PNC Visa card are redeemed for monetary credit, which can be deposited on the credit card or your PNC account.
Whichever form of redemption you choose, ensure that you have a minimum of $25 in available cashback first. As long as your card is always in good standing, the rewards will not expire.
Fees and Charges
The fees and charges for this card include the following.
Purchase APR – 18.24% to 29.24%, varies based on creditworthiness and Prime Rate.
Annual fee – None.
Balance Transfer APR – 0% for the first year after opening the account, if transferred in the first 90 days after getting your card, after 18.24% to 29.24% based on creditworthiness.
Cash Advance APR – 29.24%.
Penalty APR – 33.24%, varies with the market based on Prime Rate.
Transaction Fees
Balance Transfer fee – $5 or 3% of the amount, whichever is higher, for the first 90 days after opening the account, after $5 or 4%.
Cash Advance fee – $10 or 5%, whichever one is higher.
Foreign Transaction fee – 3%.
Penalty Fees
Late Payment fee – up to $38.
Returned Payment fee – up to $38.
How to Apply
Visit the PNC Bank website and click "Products & Services". From the drop down menu, select "Credit Cards" and scroll to the PNC Cash Rewards Visa Credit Card and click the "Apply Now" button.
Fill out the application form with information such as your full name, date of birth, current address, social security number, your total income per annum and your monthly rent or mortgage payments, if applicable.
After applying, they will send you a response in seven to 10 working days.
Eligibility Criteria
To be eligible for this credit card, you should have a credit score of at least 670, must have attained the minimum age of 18 years and should have a constant source of income.
Because of these credit requirements, this card is not a good option for people looking to build or improve their credit.
The bank is vague about the minimum income requirements. Please log on to the PNC Bank website to fill out your application form, and also read more on what this card has to offer.
Contact Information
PNC Bank is headquartered at The Tower at PNC Plaza, 300 Fifth Avenue Pittsburgh, PA 15222. They can be reached for inquiries and to cancel your PNC card toll-free at 1-888-PNC-BANK.
You can also contact PNC based on credit product. Call 1-800-558-8472 for personal credit cards or 1-800-474-2101 for business credit cards.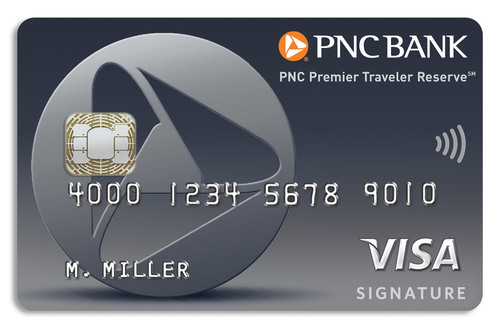 Conclusion
Consider the PNC Cash Rewards Visa card for your every day purchases to earn major cashback rewards.
Disclaimer: There are risks involved when using credit card products. Always be sure to read the bank's terms and conditions page for more information.