Capitec Bank offers enticing perks with its credit card, which will make the lives of its customers easier when they want to purchase, order, or transfer money. 
From interest-free periods to travel insurance to cashback earnings, A Capitec credit card can be extremely useful to responsible cardholders. However, it is important that you have an overview of all of the card's details before you commit. 
Check the Capitec credit card benefits, eligibility requirements, and application process. In this article, you will learn how to apply for a Capitec credit card and get an overview of the rates and fees.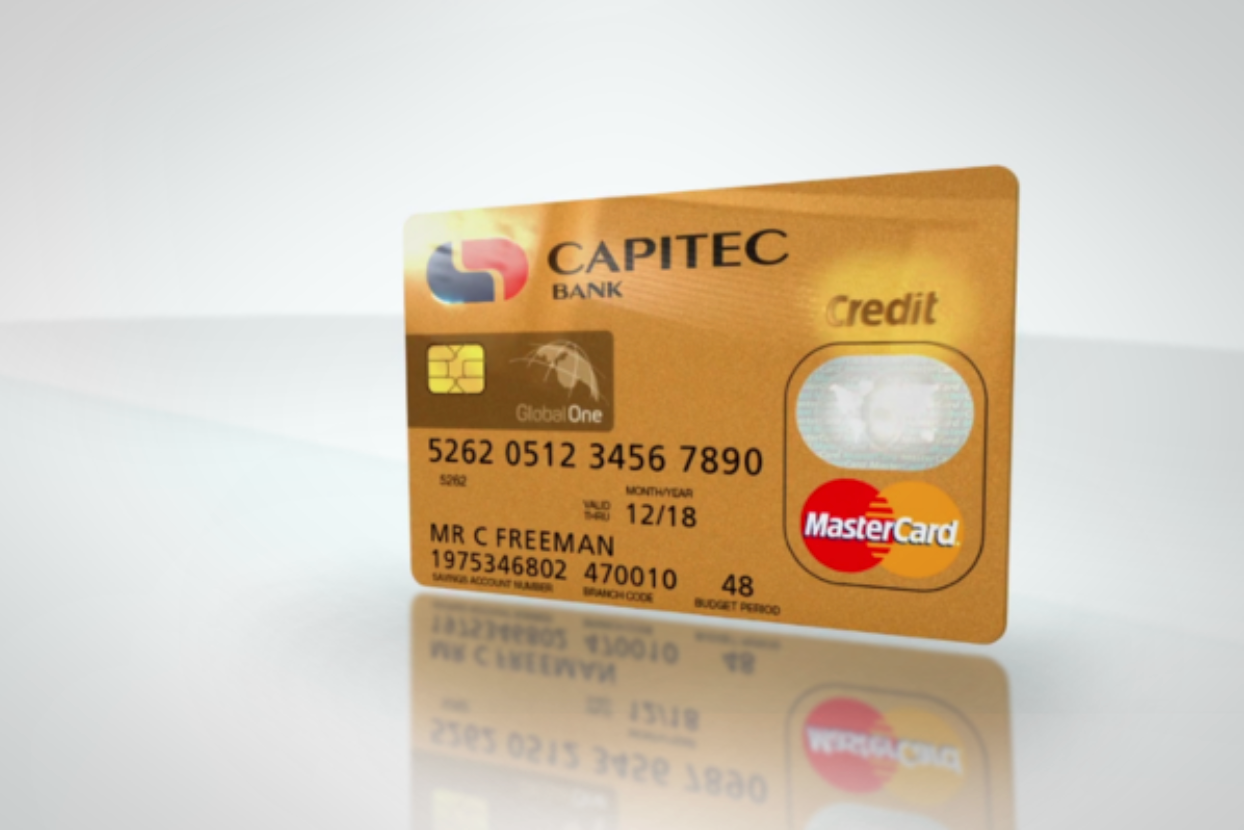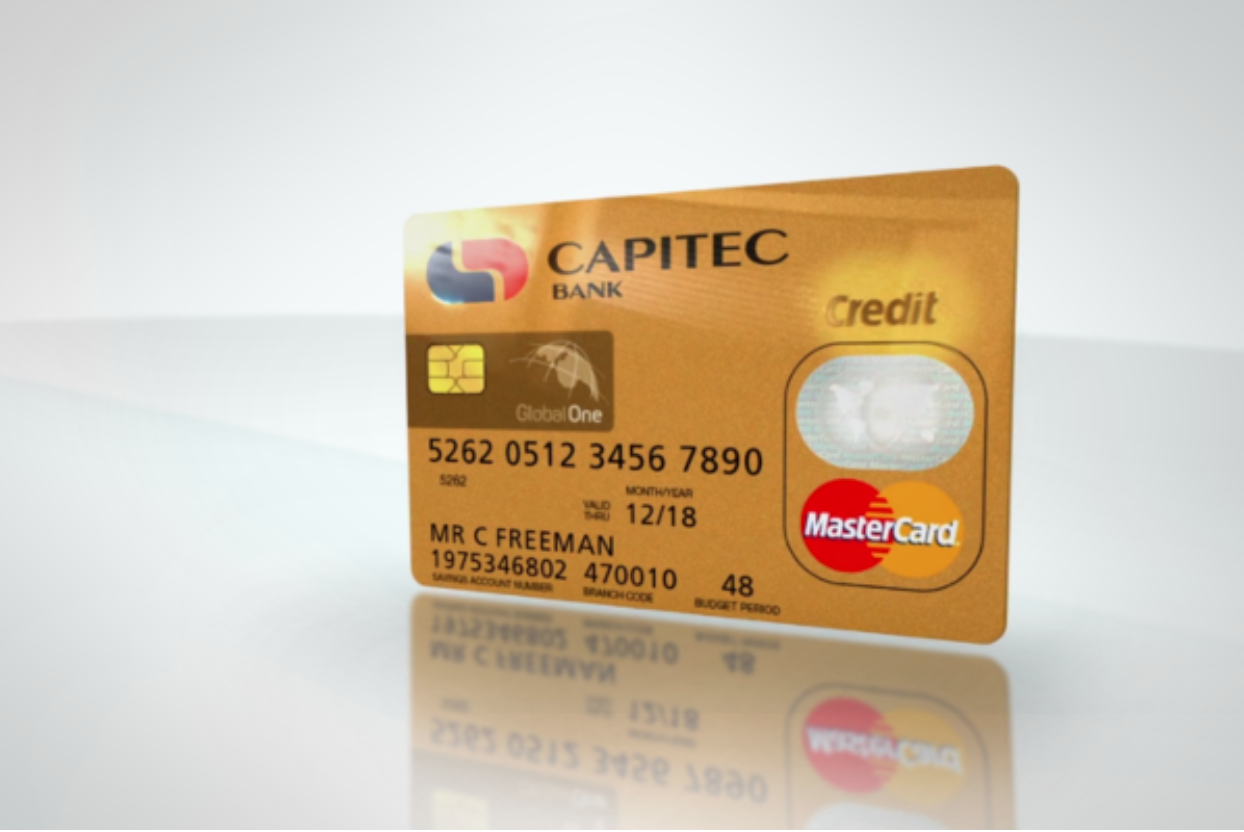 Getting to Know Capitec Bank
Capitec Bank is one of the largest banks in South Africa, as it welcomes over 120,000 new customers monthly. People trust the bank because it is known for its simplified and highly convenient products and services.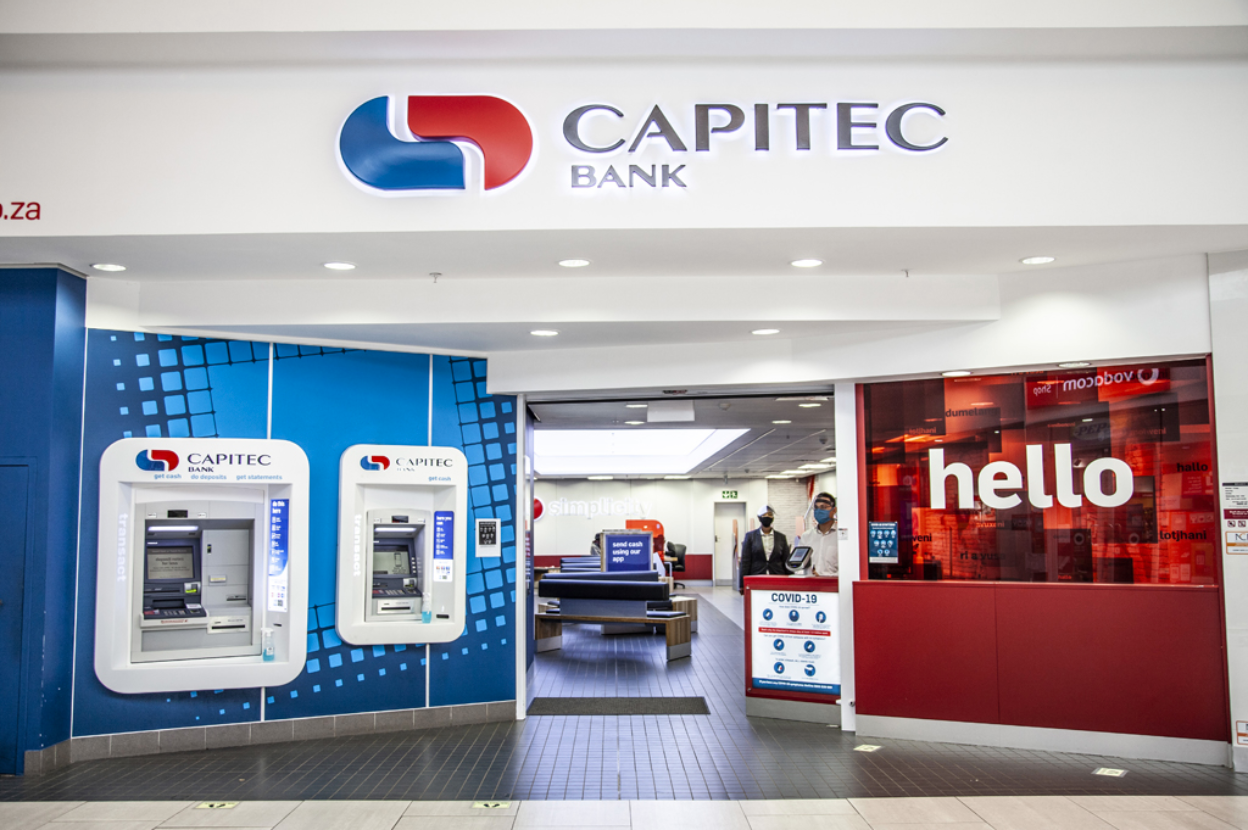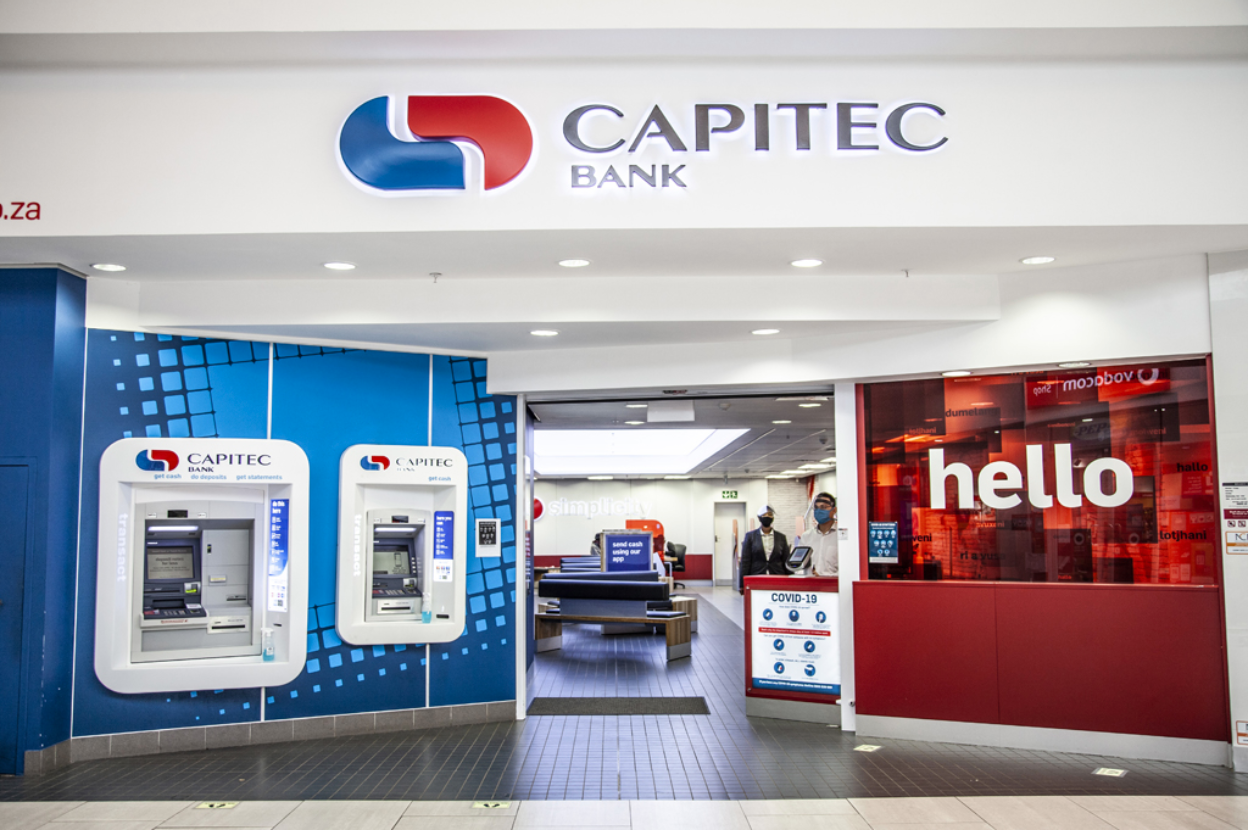 With a mission to help its customers have an easy and convenient banking experience, Capitec Bank lets customers have more control of their money through its innovative technologies. The bank offers paperless banking as well as online and mobile banking.
Aside from making its products and services available online and through mobile devices, Capitec Bank also provides services through its more than 500 retail branches in the country. In addition, there are over 3,000 ATMs to cater to customers' needs. 
As of August 2017, Capitec Bank is the second-largest banking institution in South Africa. Even though Capitec Bank was just founded in 2001, it already gained the people's trust because of its excellent banking and financial services. 
Capitec Bank's Services
Gaining many customers in a short period after establishment is no easy feat. Capitec Bank proved that it is possible, especially with its unique offering of products centered on simplicity, affordability, accessibility, and personal services. 
Capitec Bank primarily caters to small companies, private individuals, and large corporations. Aside from its famous retail banking services, Capitec Bank is now improving its business and commercial banking services for small businesses. 
There are four industries that Capitec Bank is known for: Finance, Business, and Professional Services (1), Manufacturing and Engineering (2), Wholesale, Retail, Trade, and Franchising (3), and Transport and Logistics (4).
Also read: Find Out the Advantages of Having a Capitec GLOBAL One Credit Card
Discovering the Capitec Credit Card
As part of its mission to make the lives of its customers easier, Capitec Bank lets its customers live better with its credit card. Primarily, every customer can access a credit limit of up to R500 000.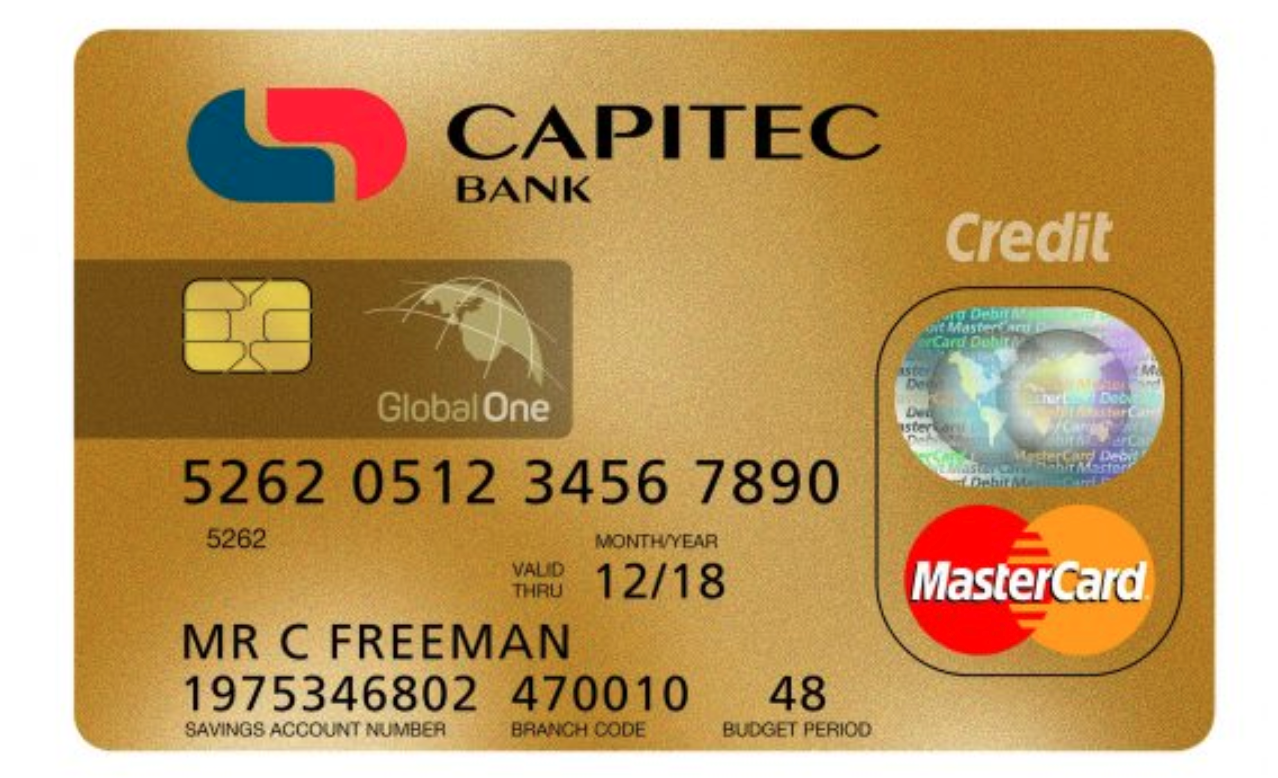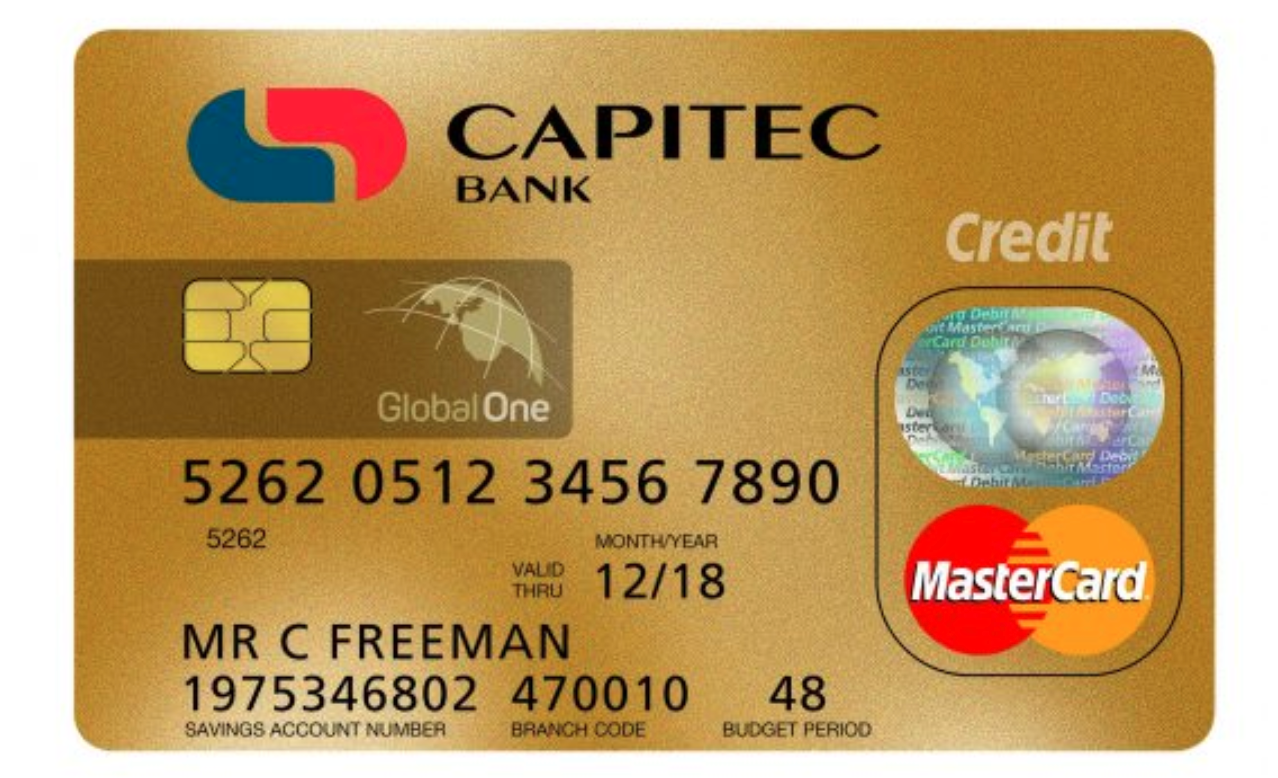 One interesting feature of Capitec Bank'sBank's credit card is that it allows cardholders to earn 3.5% interest on a positive balance. With this, the account can also act like a savings account, especially if the user is not maximizing their credit with the available balance. 
Like any other credit card system, Capitec offers personalized credit based on the customer's profile. By default, every customer has 55 days to pay for purchases with no interest, which is one of the best deals on the market. 
Earn Cashback With the Capitec Credit Card
Customers will also be rewarded with 1% cashback on their monthly Capitec Bank credit card spending, which increases up to 1.5% if monthly banking goals are met. 
The cashback deals of the Capitec Bank credit card apply to different transactions. The basic 1% cashback can be used and activated through the "Activate Live Better" option on the bank's mobile banking app.
There is an additional 0.5% cash back for purchases if cardholders reach the following monthly banking goals: maintain the product, have three debit orders, buy prepaid airtime or data, buy electricity, send cash, make five money out app transactions, scan to pay, pay beneficiaries, and set recurring dated payments.
Knowing the Benefits of Capitec Credit Card
Besides the introductory cashback offers, cardholders can also earn interest if they have a positive balance on their account.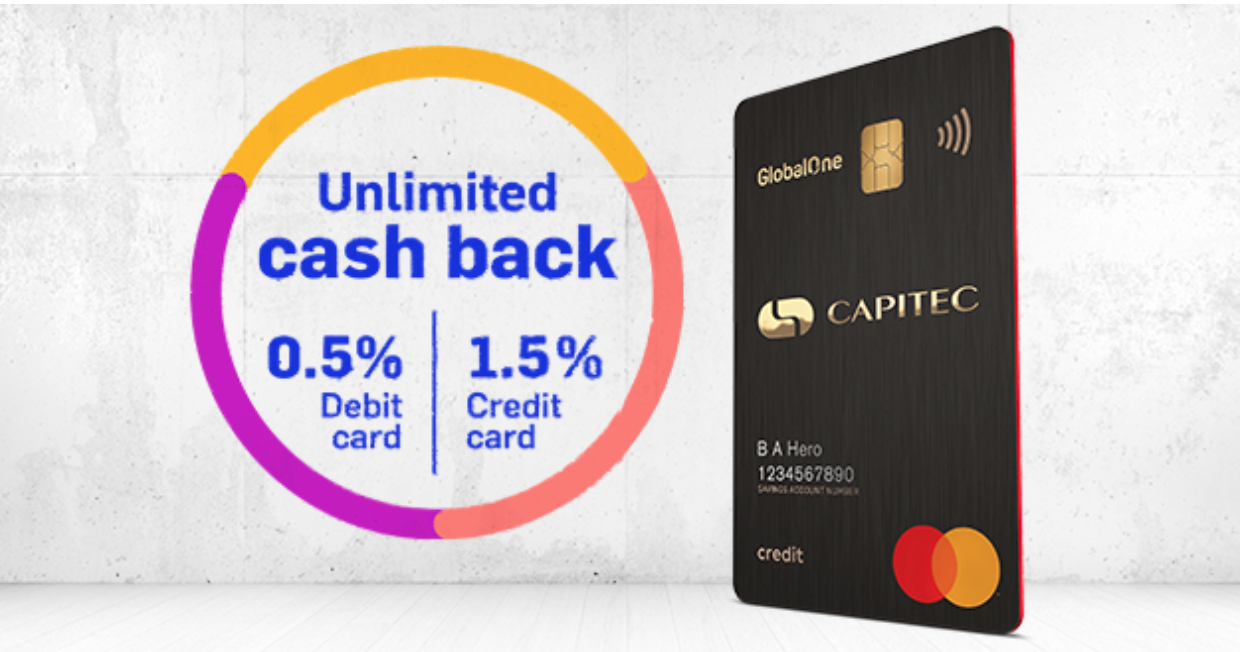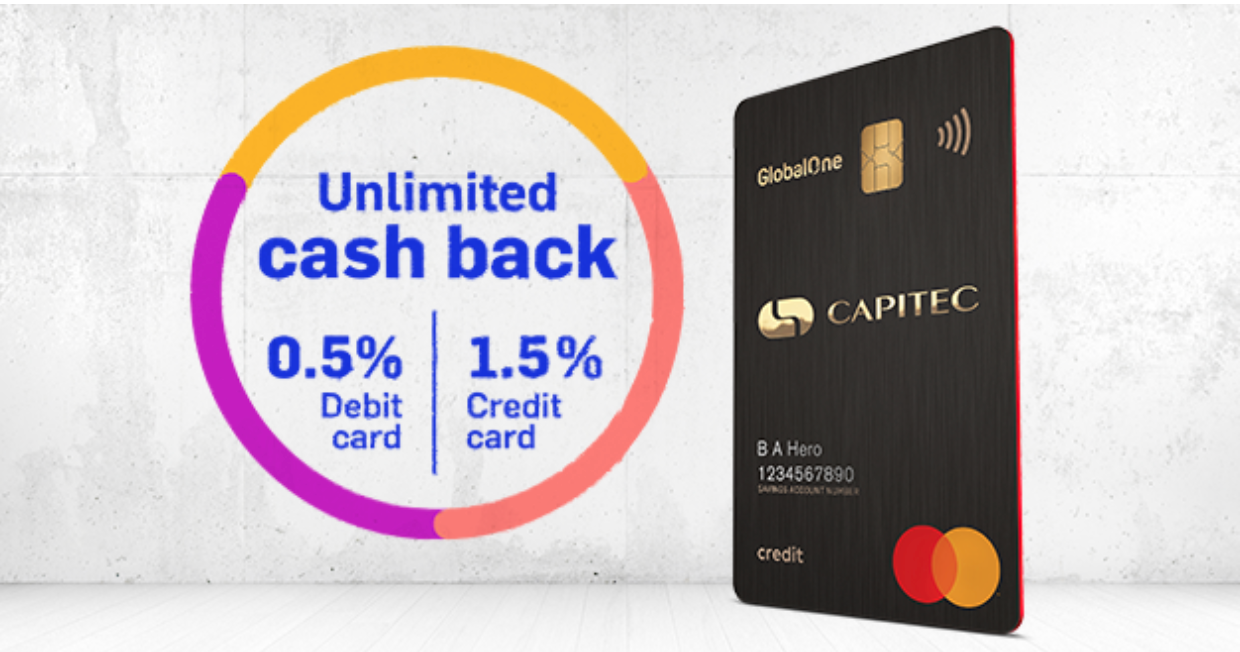 The Capitec credit card ensures that customers can make secure online purchases, and it also supports cashless payments. The cards let customers enjoy zero fees worldwide at Mastercard card machines, online, and for telephone or mail orders.
There are also no currency conversion fees for internal payments. Capitec Bank customers can save money, especially if they have make international transactions like purchases, money transfers, and other orders.
The Capitec credit card also provides access to international travel insurance that may cover unexpected medical expenses while traveling abroad. The customers just need to meet the following conditions: paid for the flight ticket in full with the Capitec credit card, be under 75 years old, and the trip must be shorter than 90 days.
Manage Capitec Credit Card on the Mobile Banking App
Capitec Bank ensures customers have a convenient banking experience through the mobile app. With the app, it is easy to manage the Capitec credit card, which may improve credit scores and help build a strong credit profile. 
Customers can update their daily card limits for card purchases and withdrawals on the app. It is also possible to transfer an outstanding balance from the straight-to-budget payment option. 
To easily manage the card on the app, customers can view their real-time credit limits and transaction history. Lastly, Capitec credit card customers can create, view, and settle their budget balance through the mobile banking app.
Capitec Credit Card Rates and Fees
Before applying for a Capitec Bank credit card, it is important to fully understand the rates and fees that you will be subject to as a cardholder. Though we have already covered some of them in this article, here is a complete breakdown of all the important charges.
Initiation fee: R100
Monthly free: R50
Interest rate: 10.75% – 21.25%, variable
Capitec Bank Contact Information
If you are interested in learning more about this credit card offer, you can contact Capitec Bank directly for more information. The bank can be reached via WhatsApp at  067 418 9565 or by a phone call at  0860 66 77 89. Alternatively, you can also email the bank at ClientCare@capitecbank.co.za.
Also read: Learn How to Apply for a Nedbank Credit Card
Applying for a Capitec Credit Card
There are three ways to apply for a Capitec credit card. First, customers may do a free online credit estimate on the mobile banking app or on Capitec Bank's official website. They may also text or call Capitec Bank customer service.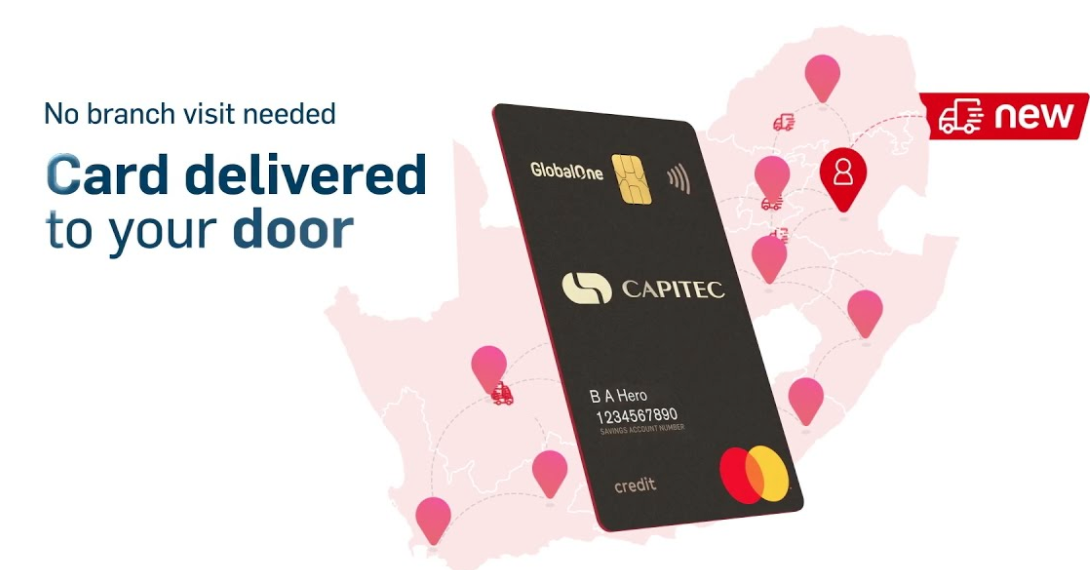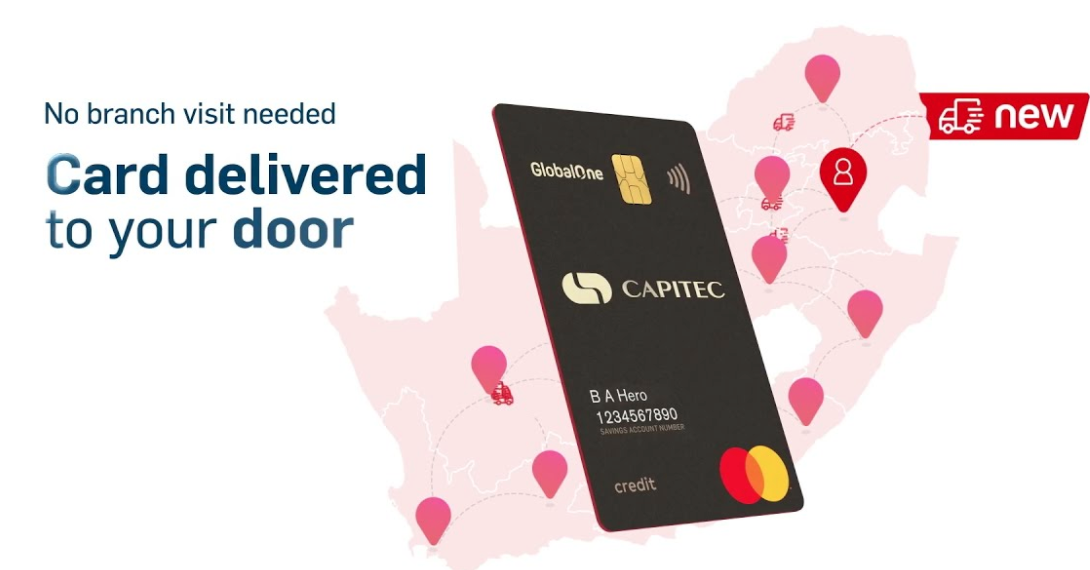 The last option is the recommended way, which is to visit any Capitec Bank branch. This is because customers can easily talk with a representative who will assist them in processing their application.
It is also advised to prepare the following documents when applying for a Capitec credit card: valid South African ID document or smart card ID card, latest three consecutive salary slips, and bank statements showing the latest three consecutive salary deposits. 
Other Things Related to Capitec Credit Card Application
It is also important to complete an online credit card estimate so that customers can be informed of the possible conditions if they apply for a Capitec credit card. 
In addition, Capitec Bank has the following eligibility criteria for interested customers: must be 18 years old and above, have a recent stamped bank statement, salary slip or pension letter, currently employed, earning a salary paid into a bank account, and have not been handed over or placed under debt review. 
Once your Capitec Bank credit card application is approved, you may have it delivered directly to your house or picked up from the nearest branch.
Conclusion
Capitec Bank offers great benefits for their credit cards. If you live in South Africa and are looking into opening a new credit card account, you may want to consider a Capitec Bank credit card. 
Disclaimer: There are risks involved when using credit card products. Always be sure to read the bank's terms and conditions page for more information.