It is important to consider all factors before canceling a credit card. If you have already decided to cancel an HSBC credit card, you are in the right place.
You must take the right approach to cancel an HSBC credit card as it is a major financial decision to make. This decision directly impacts your bill payments, future purchases, financial backup, and financial success in the long run. It can prove to be a positive and liberating choice as well.
This post shares all the information, tips, and steps needed to cancel an HSBC credit card. You can also find relevant information regarding HSBC credit card features and involved fees here.
What Are the Main Features of HSBC Credit Cards?

Still Want to Cancel Your HSBC Credit Card?

Important Reminders When Cancelling an HSBC Credit Card

Fees and Interest Rates

Contact Information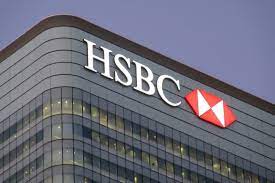 What Are the Main Features of HSBC Credit Cards?
HSBC offers various credit cards to choose from, including the HSBC Elite World Mastercard Credit Card and HSBC Premier World Mastercard Credit Card. Each card offers a range of features aimed at serving the specific needs of different customers. For example, an HSBC Rewards credit card focuses on rewarding cardholders for their purchases made with the card.
While some specific features and advantages are associated with these HSBC credit cards, listed below are the general features of these cards.
Travel Benefits and Credits
Opening an HSBC credit card account means opening your door to travel benefits such as global Wi-Fi access with Boingo, TSA Precheck credit, international cashback offers, and Rewards for Miles.
Aside from these and other usual travel perks like travel accident and trip cancelation insurance, hotel and motel burglary insurance, and lost luggage and baggage delay insurance, you also have access to MasterRental Coverage, Mastercard Travel & Lifestyle Services, and Airport Concierge.
With MasterRental Coverage, your rented vehicles during travel are protected from physical damage and theft. Mastercard Travel & Lifestyle Services provides luxury travel benefits and amenities.
Through phone, email, or a personalized online platform, you can also get upgrades on renowned travel destinations across the globe. Lastly, you can access an airport concierge for a 15% discount to guide you during arrival, departure, and any connecting flights to more than 450 destinations.
Fun Experiences and Everyday Values
HSBC adds fun to your everyday life and experiences through its credit cards. For instance, if you book attractions, shows, and theme parks via Klook, you can get a 5% discount.
You also earn a $5 Lyft app monthly credit if you book a Lyft ride at least three times. Another perk is a complimentary ShopRunner membership, and discounts on golf courses and complimentary PGA tournaments ground passes.
You can save money for your everyday expenses and fun experiences through HSBC credit cards.
Instant EMI Feature
HSBC credit cards allow you to buy many products and services, including electronics and essentials, and make payments in convenient installments.
The best part is that such EMI transactions can be availed immediately, at any time.
Cash on EMI
You can also easily get cash from your HSBC credit card if you need it. The card provides a way to borrow specific amounts of money and repay it in installments at a very reasonable interest rate.
Balance Transfer
Another amazing benefit of HSBC credit cards is you can transfer the outstanding payments from your other bank accounts to your HSDC credit card and make these payments in easy monthly installments. This feature can save you from penalties and late charges.
Fuel Surcharge
With the HSBC credit cards, you get additional benefits like a complete waiver of fuel surcharge at any fuel pump, anywhere across the country. Isn't it just amazing?
Online Banking
The HSBC credit card offers you an easy way to keep track of your account and all your credit transactions through its online banking feature. It's easy, convenient, and transparent and instills a lot of confidence in the user.
One of the best things about HSBC credit cards is their unbreachable and multi-layered security features.
Therefore, when doing online transactions through the card or swiping it across at a store, you no longer have to worry about the security of your transactions.
Still Want to Cancel Your HSBC Credit Card?
There are three ways you can initiate the HSBC credit card cancellation process.
Method 1 – Cancelling Your Credit Card Online
You can follow the below steps to cancel your HSBC Credit Card through online banking.
Step 1: Log on to the HSBC Online Banking site you regularly use, and go to the Credit Cards Online section.
Step 2: Go to Manage your Account -> My Cards -> Close My Credit Card Account.
Step 3: Enter card details and complete the card closure request form.
Method 2 – Applying for Card Cancellation via HSBC Credit Card Customer Care
You can follow the below steps to cancel your HSBC Credit Card through HSBC Credit Card Customer Care.
Step 1: Call any of these numbers: 1 860 108 7788 or 1 860 500 2277
Step 2: Request cancellation.
Method 3 – Requesting for Cancellation by Visiting a Branch
Go to the nearest HSBC bank and speak with a teller to initiate the cancellation process.
Important Reminders When Cancelling an HSBC Credit Card
There is a checklist of what you must do before canceling your HSBC credit card.
Redeem all your reward points. You cannot use your lost reward points after the cancellation of your credit card, so check if you still have remaining reward points.

Pay off the outstanding balance of your credit card. The cancellation request will not be initiated if your dues are not brought down to zero. 

Recheck your financial statement in case of fraud or false charges.

Never use your card when closing the account because the bank will not cancel your credit card if you sneak in a transaction.

Cancel all automatic payments using your credit card. There may be payments that will go through while the cancellation process is ongoing. For that instance, you will need to pay off the outstanding balance and reapply for account closure.

After your credit card account is closed, cut the card across the magnetic stripe so it will not be used for new transactions.
Fees and Interest Rates
Once again, the fees and interest rates of HSBC credit cards vary from card to card and depend upon factors such as your credit score.
The competitive variable APR could be from 

19.24%

 to 

23.24%

.

There is 

zero joining fee

 for all HSBC credit cards.

There is 

no account closure/card cancellation fee

.
Contact Information
HSBC bank can be reached by telephone at +44 20 7991 8888.
Its headquarters are locxated at 8 Canada Square, London, E14 5HQ in the United Kingdom, or at 452 5th Avenue, New York, NY 10018, in the United States.
Conclusion
The cancellation of an HSBC credit card is an easy and quick process, but one you must make with careful consideration as it could affect your overall financial success. You can do it online, via phone, or by visiting an HSBC bank near you. Just ensure you follow all the steps and do what is required before initiating the process.
Disclaimer: There are risks involved when using credit card products. Always be sure to read the bank's terms and conditions page for more information.