This is an exciting time for football lovers worldwide, with Qatar hosting its first-ever FIFA World Cup. No wonder thousands of avid football enthusiasts are flying to the host country to swim in the excitement, enjoy the quadrennial sports event, and see their favorite teams in action.
As the beautiful nation of Qatar comes into the limelight, we've rounded up some fantastic hotels within a feasible budget that offer excellent service. These hotels are the perfect base for exploring the eclectic collection of communities while witnessing football history.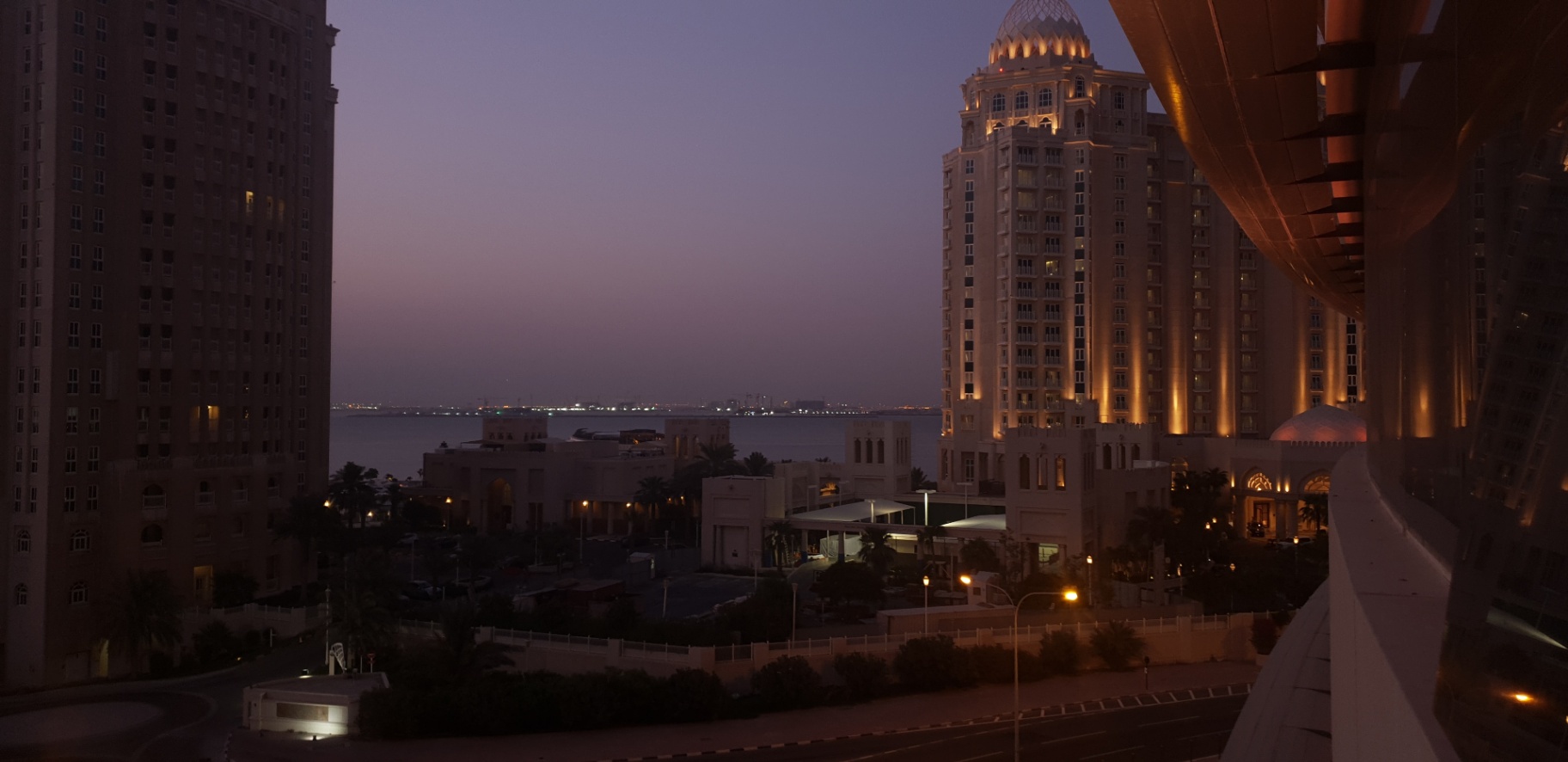 TIME Rako Hotel, Al Wakrah ($70 – $650 per night)
TIME Rako hotel is a four-star hotel with facilities operated for the guests' comfort. The hotel offers all the amenities of a five-star hotel, including its own spa, fitness center, rooftop pool, and views overlooking the beautiful city and sea. Guests will also find premium furnishings and comfortable beds, free WiFi, flatscreen TVs, air conditioning, and sitting areas in all rooms.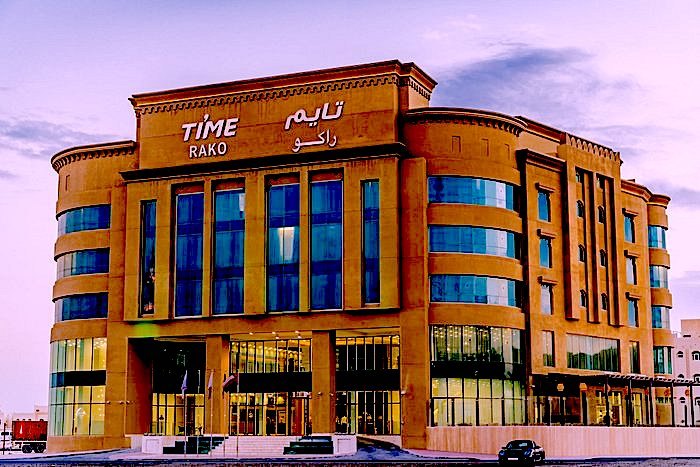 Not only are guests at the TIME Rako Hotel treated to a spectacular view of Dubai's skyline, but they are also spoilt for choice when it comes to food. There are four on-site restaurants, each specializing in international a la carte cuisine, and a cafe open for breakfast, lunch, and dinner.
The hotel is located three minutes from Old Souq Waqif Al Wakra, 15 minutes from Doha Corniche, and 10 minutes from Hamad International Airport. It's also five minutes from the Wakra Family Beach. Given the distance from these significant locations, TIME Rako Hotel is prime for tourists and those traveling through Dubai via Al Wakrah.
DoubleTree by Hilton, Doha Downtown ($150 – $1,100 per night)
Double Tree by Hilton is a five-star Doha Downtown hotel that provides a bar, fitness center, free private parking, and restaurant in addition to its excellent accommodation services. The hotel also boasts free WiFi, a concierge who doubles as your personal assistant, room service at all hours of the day or night, and a staff happy to take care of any request you might have.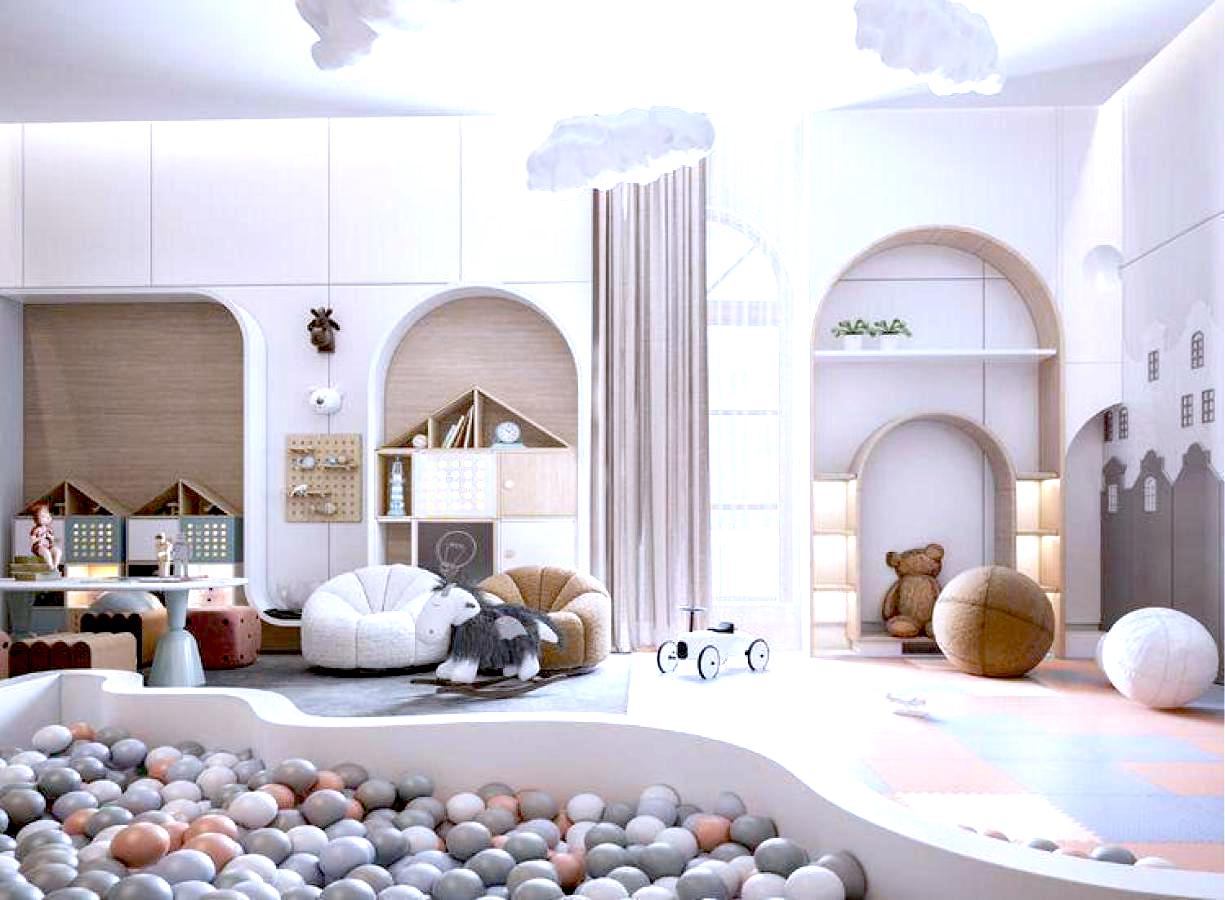 Regardless of the accommodation package, every room features a private bathroom with slippers, bathrobes, a shower, a flatscreen TV with cable channels, a seating area for the guests, and an air conditioning unit. In addition, the rooms are outfitted with an electric kettle, towels, and bed linen.
In the morning, enjoy an à la carte breakfast and, afterward, visit nearby locations such as the Al Arabi Sports Club (2.9km away), or the Jassim Bin Hamad Stadium at Al Sadd Club (4.8 km away). Double Tree by Hilton Doha Downtown is 10km away from the Doha International airport. Additionally, you can also take advantage of an ATM and currency exchange service within the hotel.
Also read: Discover the Most Expensive Cars in Dubai
Steigenberger Hotel, Doha ($130 – $1,100 per night)
The Steigenberger Hotel Doha offers a fitness center, an outdoor swimming pool, free private parking, and on-site restaurants. Accommodation at the hotel includes family rooms and a terrace that overlooks its restaurants. It also provides guests with currency exchange, room service, and 24-hour front desk service.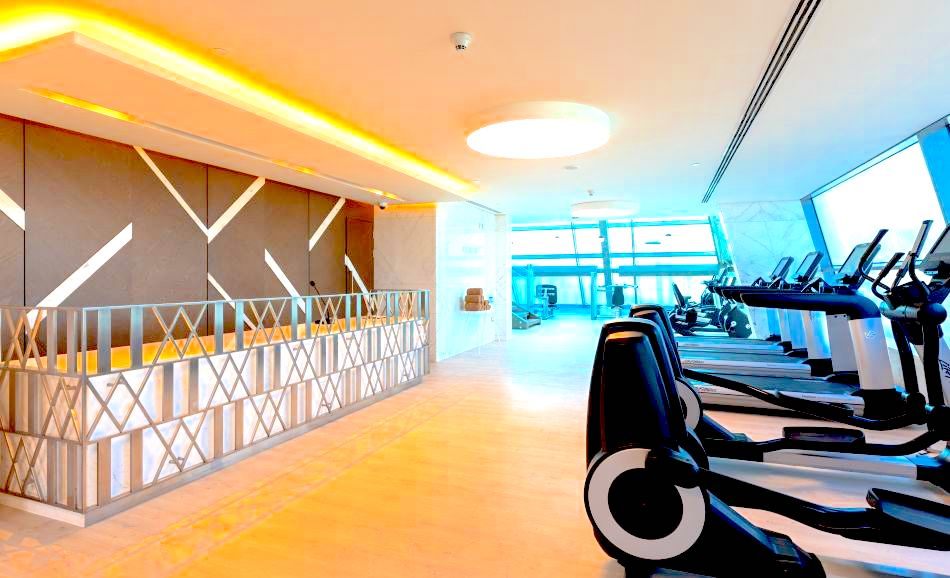 In the rooms, you'll find a private bathroom with a bidet, coffee machine, wardrobe for storing clothes, a flatscreen TV, air conditioning, a safety deposit box for personal items, a kettle, and a desk. If you want something to drink, there's a mini-bar with some options by the bedside, or you can order room service.
Guests at Steigenberger Hotel Doha can enjoy total care with a hot tub, sauna, and international breakfast. After breakfast, you can visit the nearby Al Arabi Sports Club or the Souq Waqif. The nearest airport is the Hamad International Airport, only seven kilometers from the hotel.
Premier Inn, Doha Education City ($80 – $700 per night)
The Premier Inn is one of the cheapest hotel options for Qatar on this list. You'll easily find it behind the Qatar National Convention Center, surrounded by international universities in the Education City.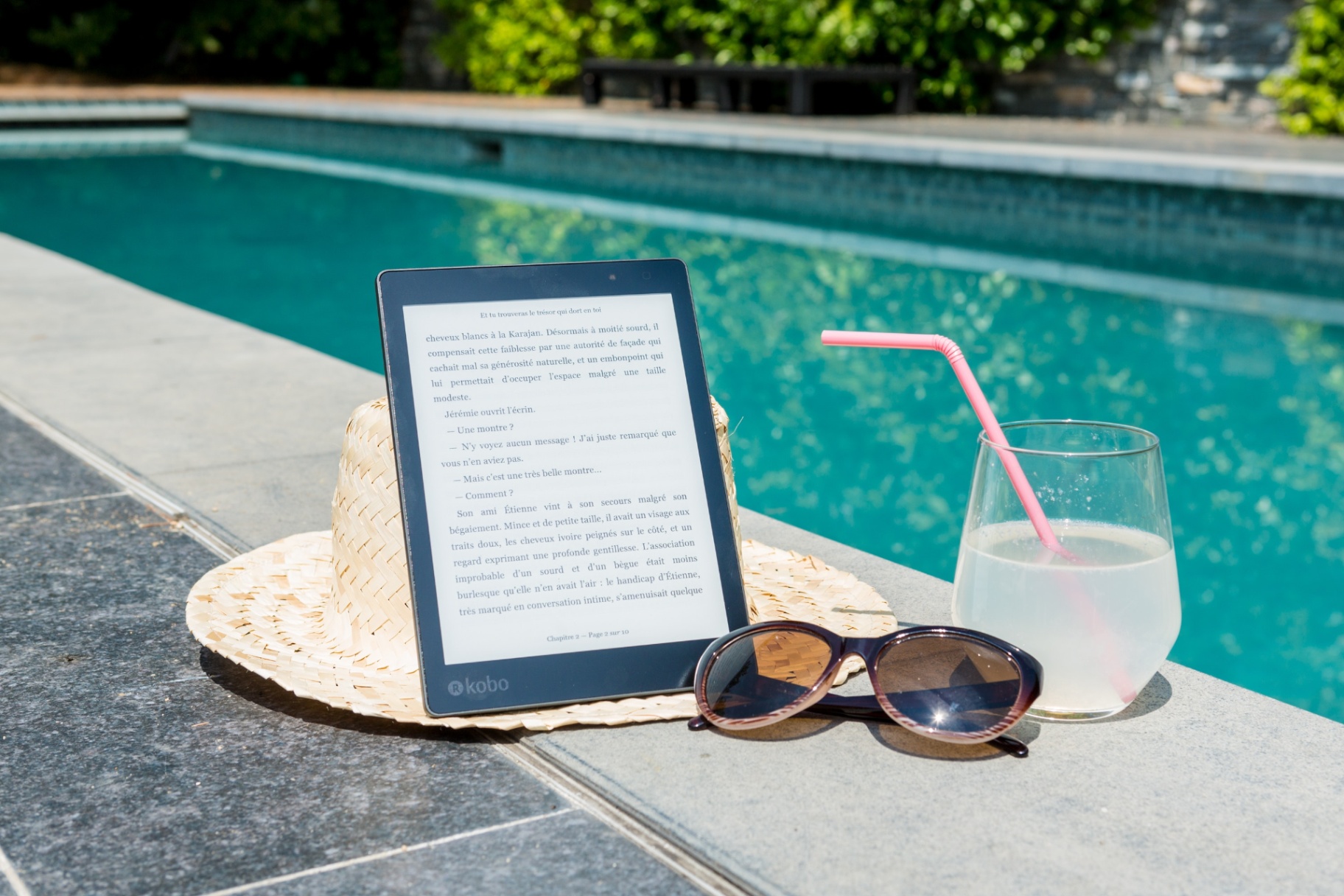 This young hotel offers full air conditioning in all 219 rooms, with accommodation features such as coffee and tea-making facilities, a spacious bathtub, a power shower head, a spacious work desk, a flatscreen TV, and free WiFi. It's the perfect place for a work retreat, and it gives its disabled guests free access to the many facilities designed for them.
Regarding city accessibility and movement, the Inn is well-connected to several parts of Doha. Within a one-kilometer radius, there's the Qatar Science and Technology Park (QSTP), Qatar National Convention Center (QNCC), Sidra Hospital, and Qatar Foundation Headquarters. Within a 10 to 12-minute drive, there's the Doha Festival City Mall, the recently opened Mall of Qatar, West Bay, and five minutes from the Doha Expressway.
Le Royal Méridien, Doha ($200 – $350 per night)
If you love sea views and a bar for fun times or free transportation by bike, then Le Royal Meridien hotel is the place for you. Plus, it's close to the Place Vendôme Mall. The Doha International Airport is the nearest airport at 22 kilometers away, while the Qatar International Exhibition Center and Doha Golf Club are up to eight kilometers from the hotel.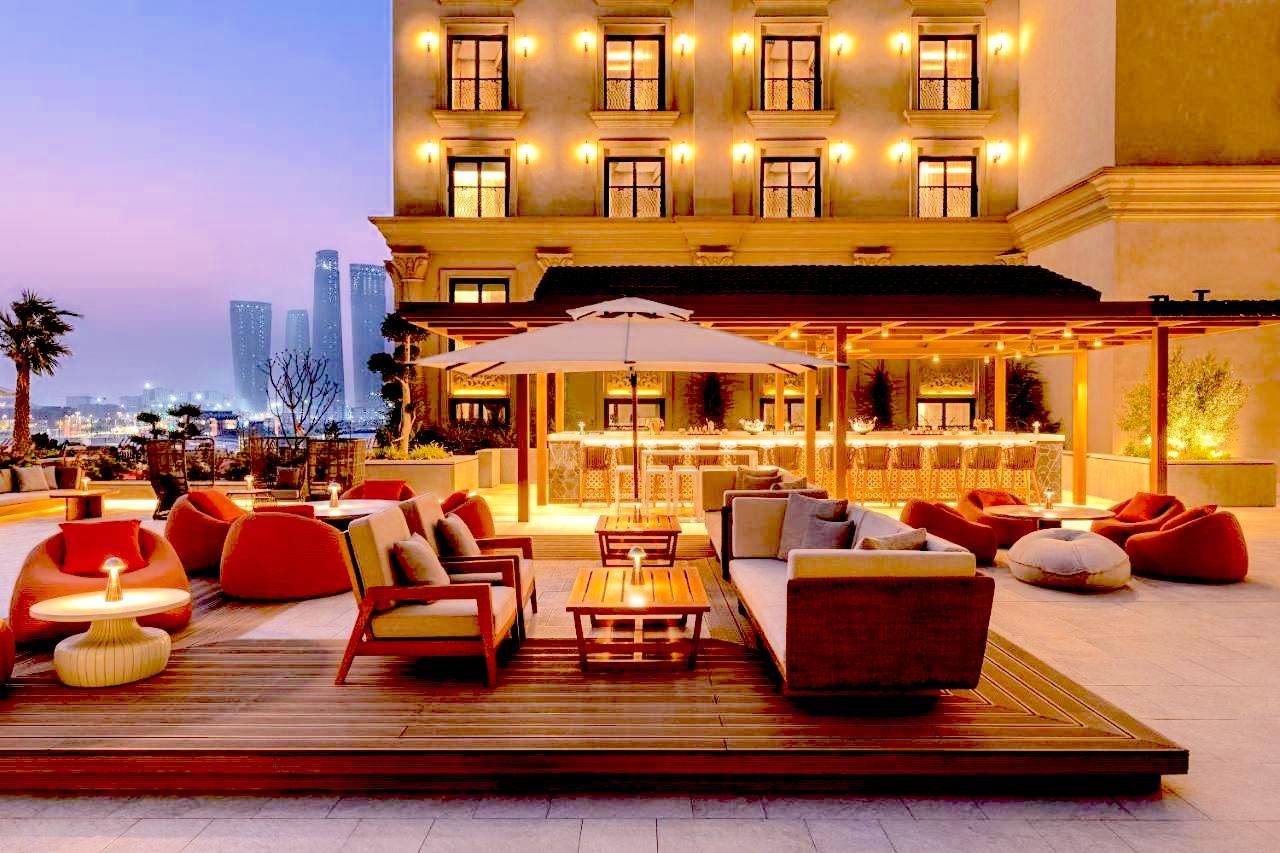 The amenities include a terrace, hot tub, buffet breakfast, towels and bed linen, and a private bathroom with a bidet, slippers, and bathrobe. So if you're thirsty or hungry, you can rustle up your own drink or prepare some food in your room. Some of the rooms are fitted with a kitchenette complete with a stovetop, mini-bar, and oven.
You'll find home comforts in your living quarters, including a safety deposit box for valuables and a flatscreen tv with a satellite subscription. In addition to these, there's an indoor pool for privacy, free WiFi, 24-hour front desk service, and a restaurant with a buffet breakfast. This five-star hotel also has a kids' club for guests who come with their kids and want them to have some fun.
Also read: These Are the Best Tips to Save Money During the Month
Somerset West Bay, Doha ($230 – $,2000 per Night)
Somerset West Bay is a hotel accommodation that provides guests with a home away from home experience, particularly for families with children. While the adults can get some exercise at the hotel gym, kids can play with other children in the on-site playground. In addition, with the fully equipped kitchens, guests can prepare their own meals or take advantage of the restaurant and order Middle Eastern specialties.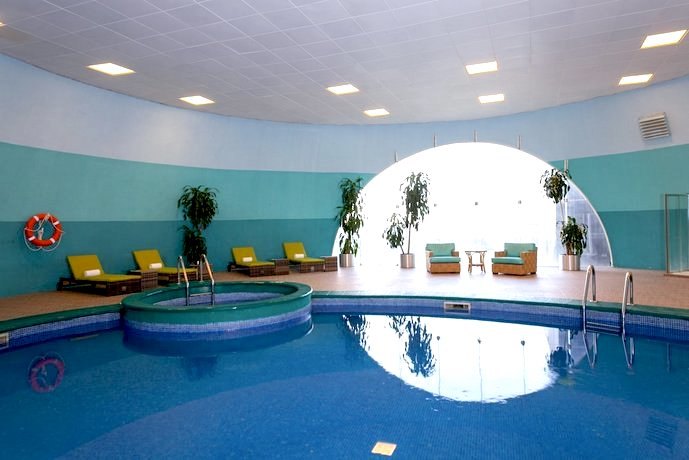 The serviced apartments have dining, living, and laundry areas equipped with appropriate furnishings and equipment. The rooms are tastefully designed with modern fittings and contemporary interiors. Somerset hotel is close to the Museum of Islamic Art, designed by Doha Sports City, which hosted the 2022 FIFA World Cup, and is also close to the Museum of Islamic Art.
The hotel is also a short walk to the Doha Exhibition and Convention Center, which plays host to business events like Qatar Motor Show and City Scape. It's also close to the City Center Mall and is surrounded by several country embassies, thanks to its central location in the diplomatic district of Doha.
Jouri a Murwab Hotel Doha ($120 – $2,200 per night)
Located in Al Muthaf Street Old Salata Area, Doha, Jouri a Murwab hotel is a four-star accommodation with beautiful city views and an indoor sauna and pool. In their rooms, guests are invited to luxuriate in fresh towels and bed linen, a private bathroom with a bidet and hot tub, flatscreen TV, and a safety deposit box.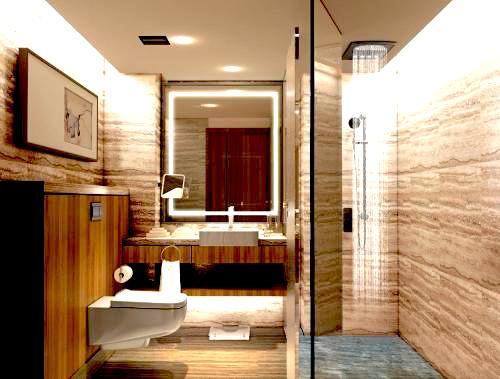 If you've got some work to do, kick back in the hotel room with a relaxing cup of tea. The electric teapot can be used while you work at the desk. In addition to its other amenities, the hotel also has a business center and free WiFi that guests can use for business dealings and entertainment.
While holidaying in Qatar at the Jouri a Murwab hotel, guests can visit several choice locations, such as the Al Arabi Sports Club, that's 4.8 km away from the hotel, and the Diwan Emiri Royal Palace, which is 2.6 km away. The hotel is also 6.9 km from the nearest airport, the Doha International Airport.
Also read: IHG® Rewards Club Traveler Credit Card – How to Apply
Conclusion
Whether you're on a weekend vacation, honeymoon, business trip, or in town to watch the 2022 FIFA World Cup tournament, Qatar offers an array of hotels for every budget and location. While popular tourist destinations like Doha city center and Marina may only offer more expensive hotels, there are affordable hotels in other locations around the country.
There is a general rule that you should book far in advance to get the best prices and avoid full reservations upon arrival. So, with this list of amazing and cheap hotels in Qatar, you should be able to plan and enjoy an affordable stay in Qatar. Enjoy top amenities at affordable prices with these hotels.