Transactions via credit cards have become popular. So much so that almost every bank offers credit cards as convenient payment options with varying terms and conditions. It is also a convenient way of borrowing money from a bank.
Lloyds Bank is one of the largest banks in the United Kingdom, and it offers one of the country's most sought-after credit card packages.
Check the services and products that Lloyds Bank offers, especially its different credit cards. Learn about the features of these credit cards and how to apply for one in this article.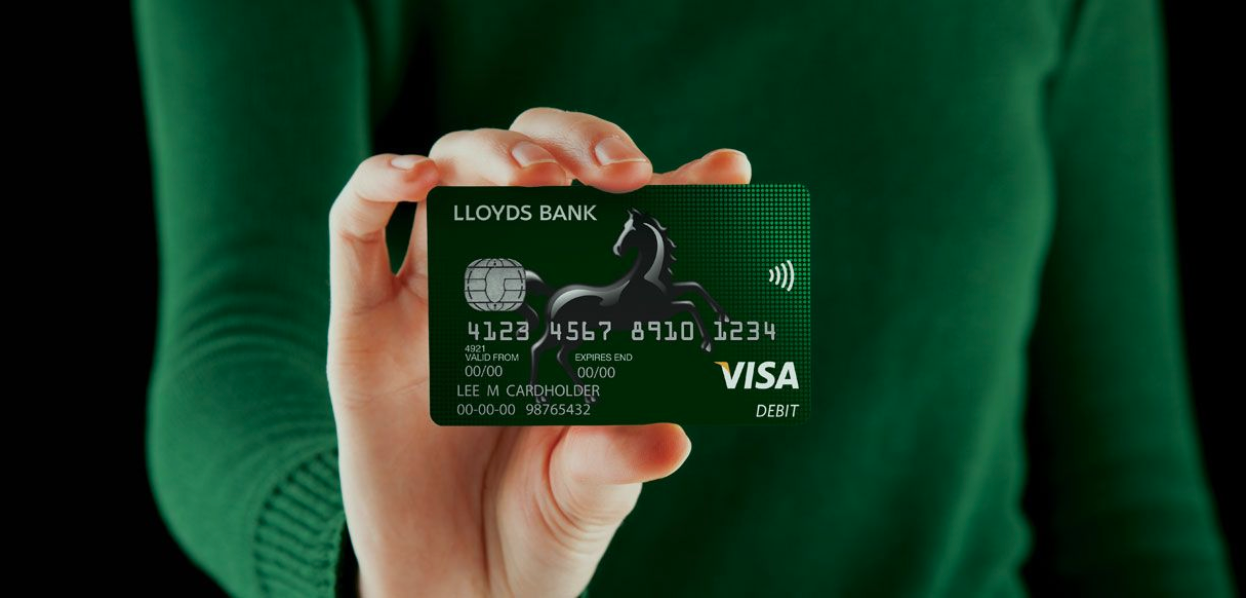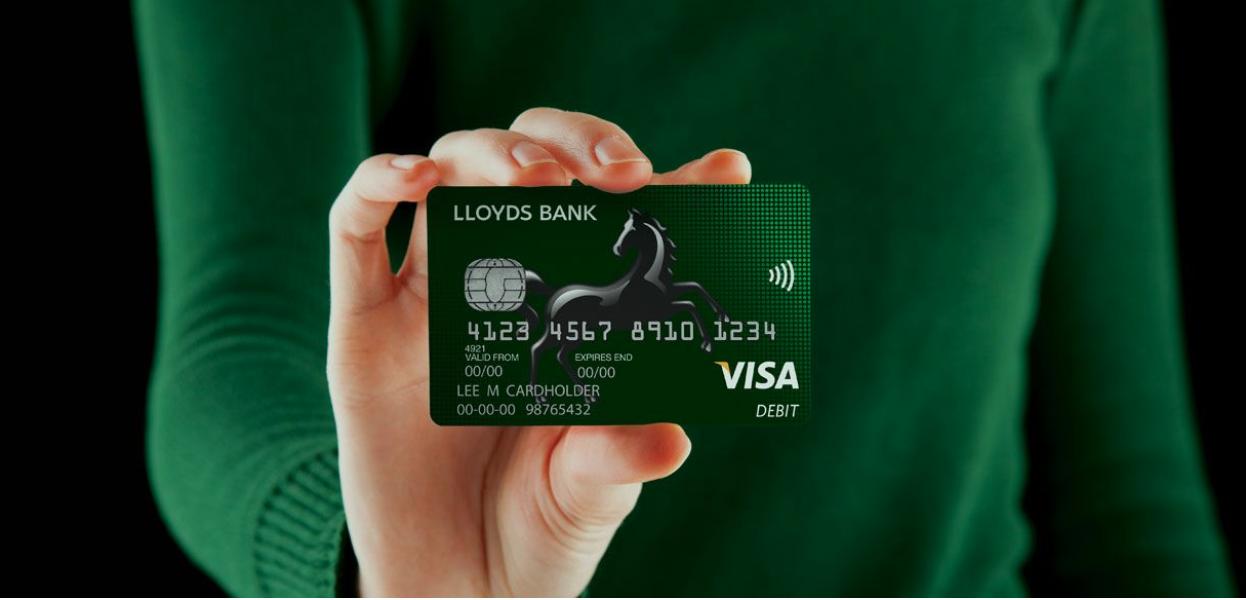 Get to Know Lloyds Bank
Considered one of the "Big Four" clearing banks in the United Kingdom, Lloyds Bank is the largest retail bank in the country. It has retail and commercial banks with branches in Wales and England. 
Lloyds Bank even extends to Scotland and Northern Ireland with an arrangement for its customers to get services through Bank of Scotland and Halifax, respectively. As of 2020, Lloyds Bank has approximately 17.4 million active customers.
The banking institution services to private individuals and small businesses. It offers 24/7 telephone and online banking services to its clients to ensure they can access their banking needs anytime and anywhere.
Lloyds Bank has its operational headquarters in London while it still has several offices in Wales and Scotland. The bank has a rich history as John Taylor and Sampson Lloyd founded the bank in 1765. Then, in 1995, it merged with Trustee Savings Bank to become the powerhouse it is today.
Discover Lloyds Bank's Products and Services
Lloyds Bank focuses on retail banking, making its products and services available for private individuals and small businesses. There are three accounts to choose from on Lloyds Bank: current accounts, credit card accounts, and savings accounts.
Lloyds Bank customers can also get home insurance, mortgages, general insurance, and car financing. Interestingly, Lloyds Bank offers wealth management to its customers, providing experts to advise customers on how to plan and manage their finances. 
Customers can also plan their retirement pensions with Lloyds Bank. In addition, the banking institution can help its customers with their travel plans as it offers essentials like ordering foreign currency, etc. Lloyds Bank is also open for investing, loans, and money transfers outside the United Kingdom.
How Credit Cards Work 
Before applying for a credit card with Lloyds Bank, you can read through the bank's explanation of how a credit card works. There are many things you should know before applying for a credit card. For starters, a credit card is a simple and flexible way of borrowing money.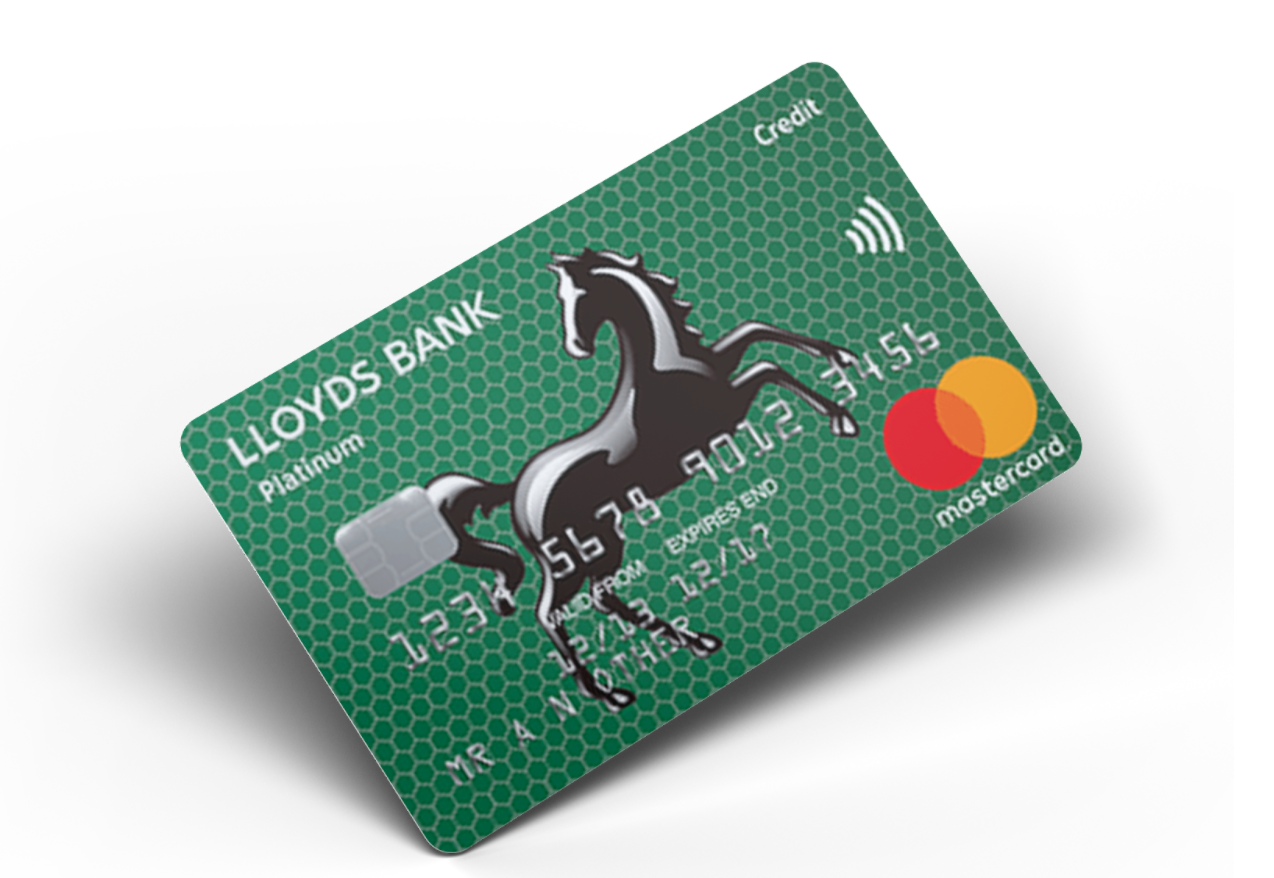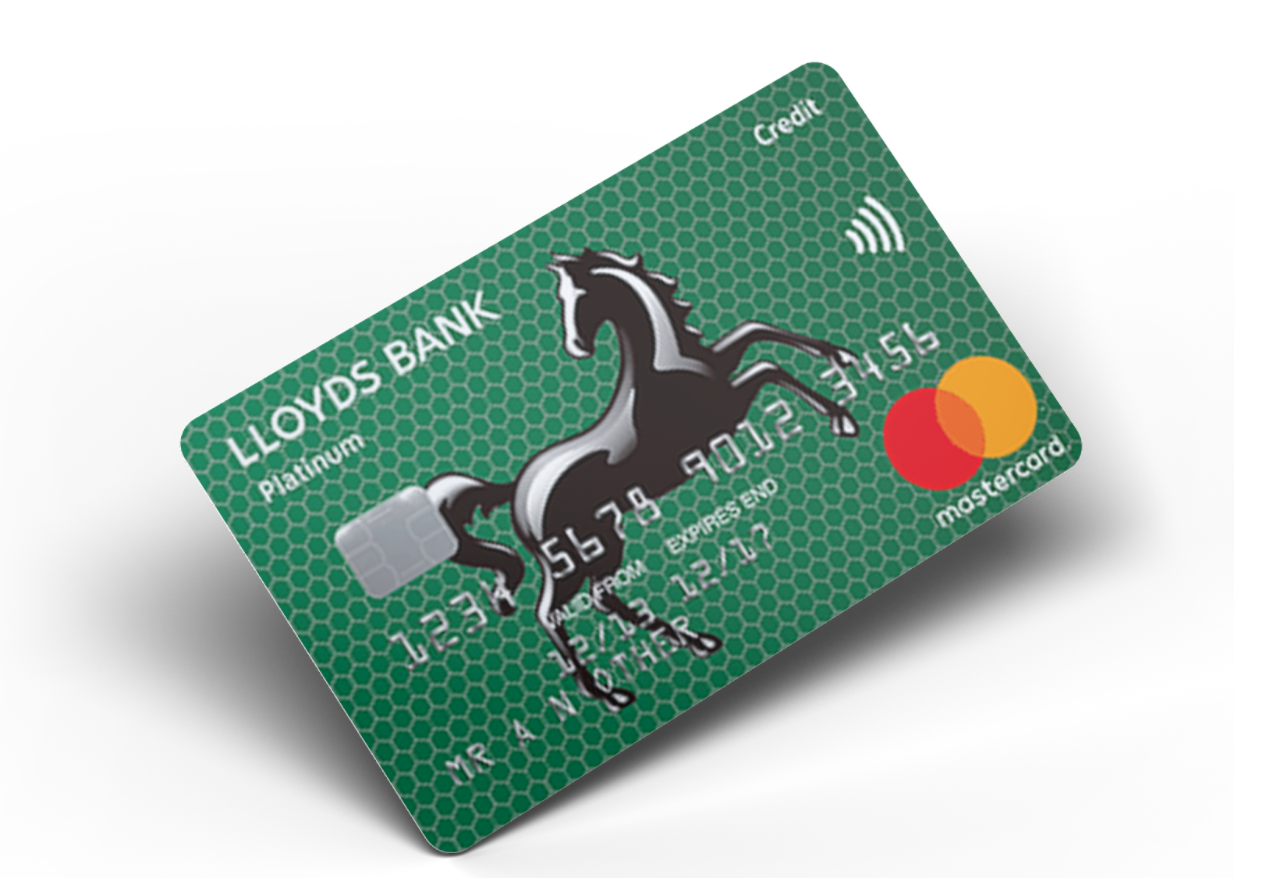 Paying purchases using a credit card means the holder is borrowing money from the card provider. Cardholders receive a statement balance for all the borrowed money, which they can pay in full monthly or over time. 
There will be a charged interest on borrowed money, especially if the cardholders opt to pay the balance over a long period. Credit cards help people spread their large purchases and vary repayments over time instead of paying them in real time, which may be out of their budget.
Credit cards can also handle unexpected costs, like emergency concerns. The Consumer Credit Act also covers most credit card purchases. Lastly, credit cards can be a helpful tool for managing existing debt. 
Learn the Uses of Credit Cards
There are several ways to use credit cards for customers' convenience. The primary use of a credit card is for purchasing things in store or online. By using a credit card, holders can spread the cost of large purchases and manage their monthly budget for everyday spending like groceries.
It is also possible to borrow from one card to a different credit card or even from a different provider. Aside from transferring borrowing, credit cardholders can also transfer money directly from a credit card into any UK current account. 
Lastly, credit cards can be used to withdraw cash, buy foreign currency, and make other cash-related transactions. It is indeed helpful for instances when customers need cash. 
Also read: First Credit Card Advice – Things to Know When Starting to Build Credit
Discover the Lloyds Bank Credit Cards
Lloyds Bank aims to help its customers find the appropriate credit card for their needs. Aside from the explanation of the basic information about credit cards, Lloyds Bank guides its clients to choose a credit card based on their short and long-term borrowing needs.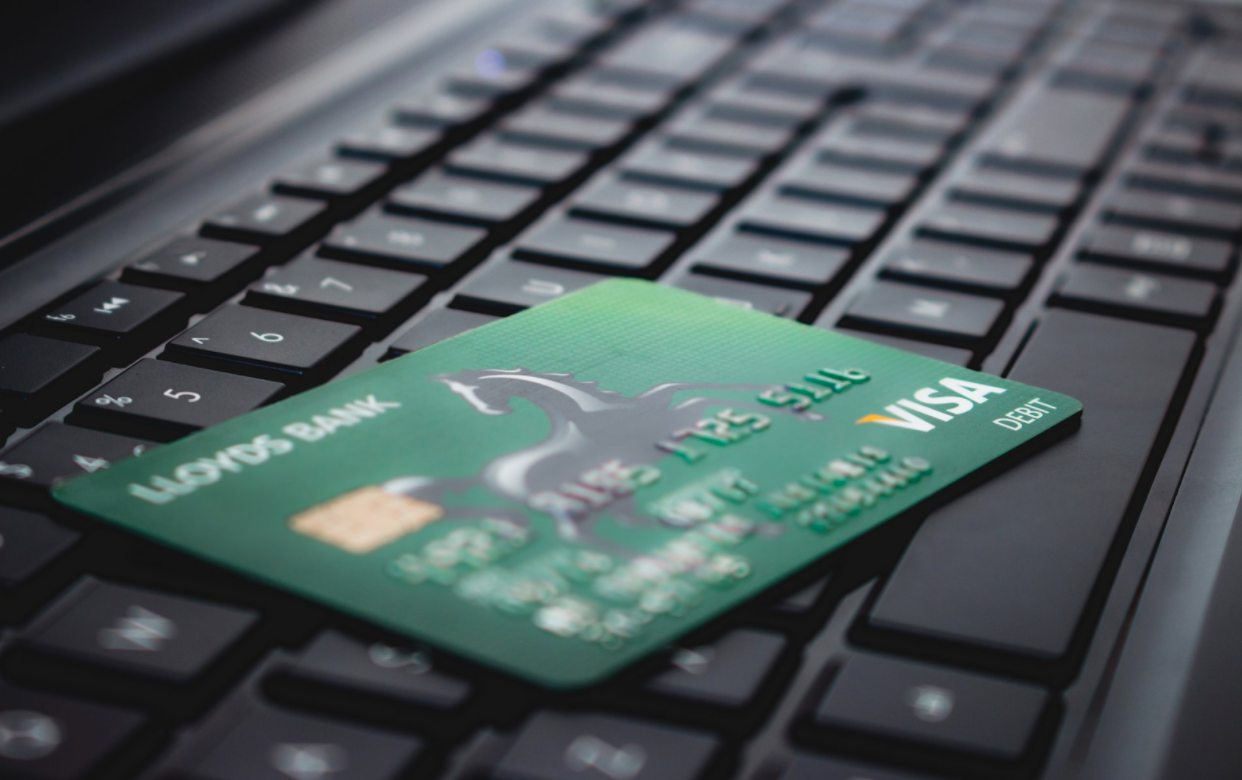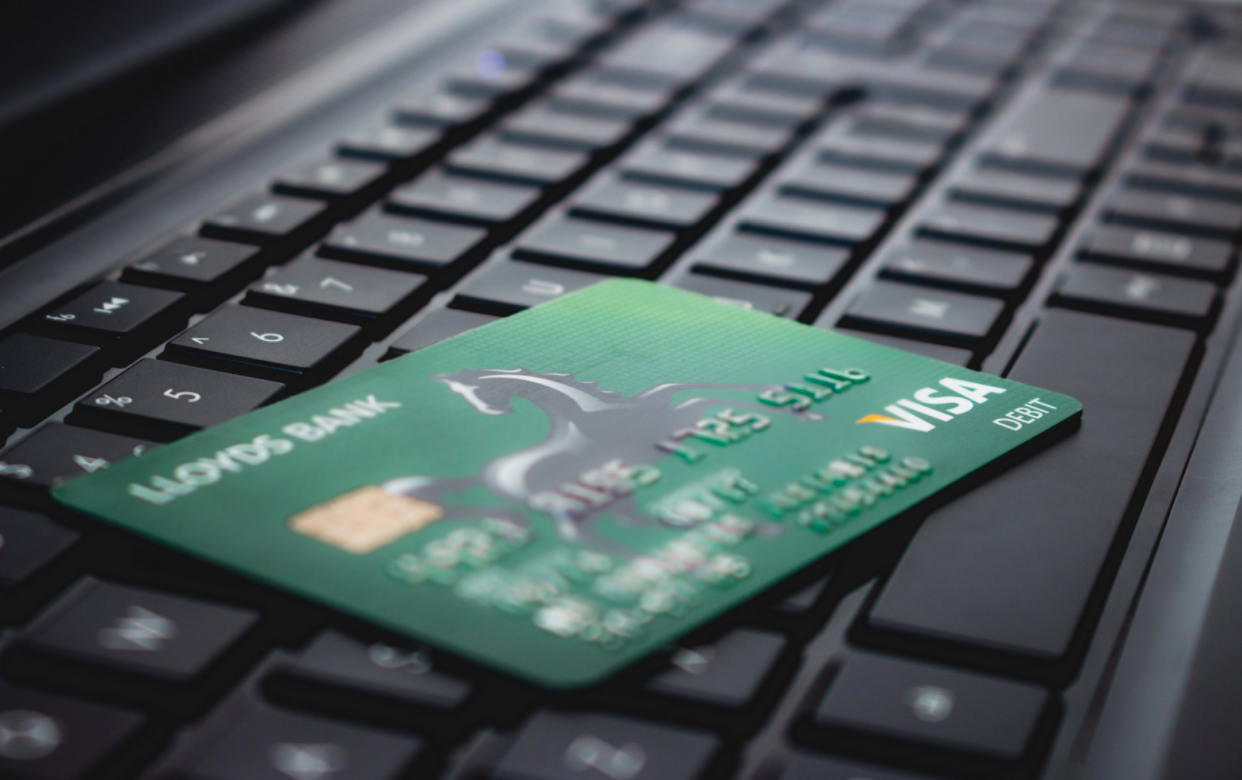 Lloyds Bank offers three types of credit cards: everyday spending credit cards, balance transfer crest cards, and large purchase credit cards. These cards suit the different usage needs of customers.
The everyday spending credit card works best in managing day-to-day budgeting. The card usually comes with a low-interest rate on purchases and helps holders manage their essential expenses and regular bills. 
Meanwhile, the balance transfer credit card can help customers move other credit or store card balances to make things easier to manage by putting them in one place. The card also features an introductory offer. Holders can make as many transfers as they like within the agreed credit limit. 
Get to Know Other Lloyds Bank Credit Card
The third option for Lloyds Bank customers for a credit card is the large purchase credit card. This is meant for large purchases, which can help holders have a good way of paying for bigger planned projects. 
The large purchase credit card also has an introductory offer rate on purchases and is protected by Section 75 of the act, which covers purchases over £100 but not more than £30,000.
Check Lloyds Bank Credit Card Interest Rate
The fees and interest rates for each credit card may differ, so it is advisable to consider these carefully before deciding to apply.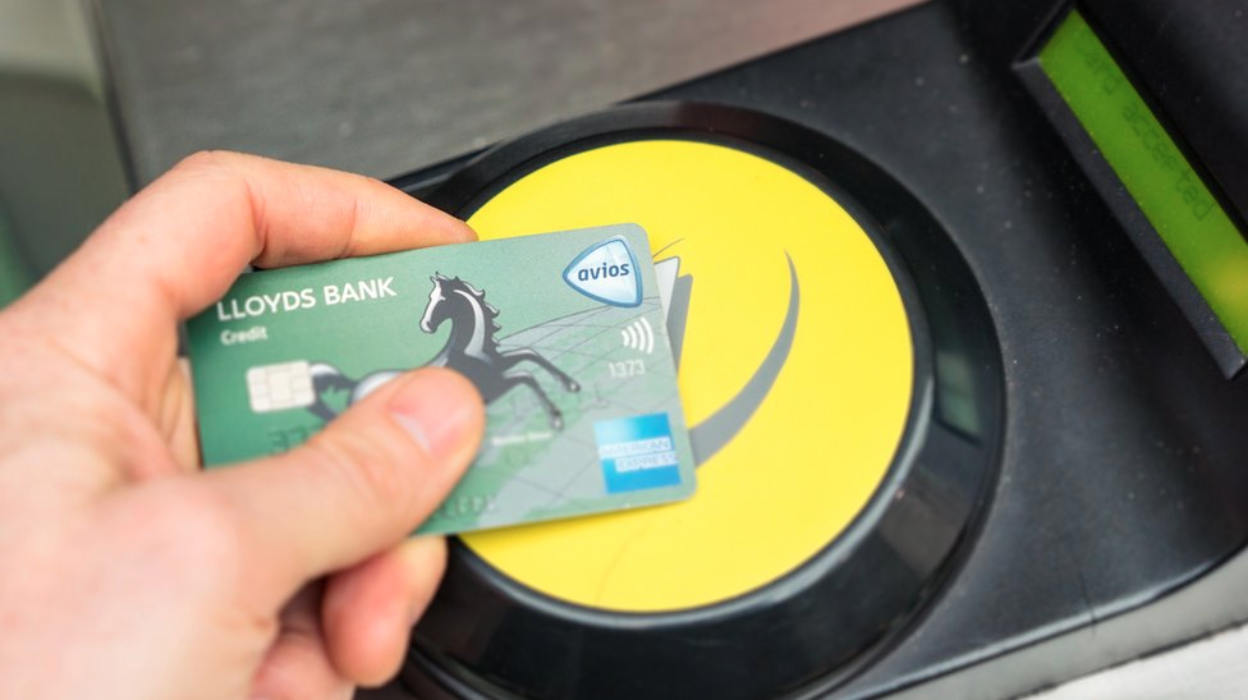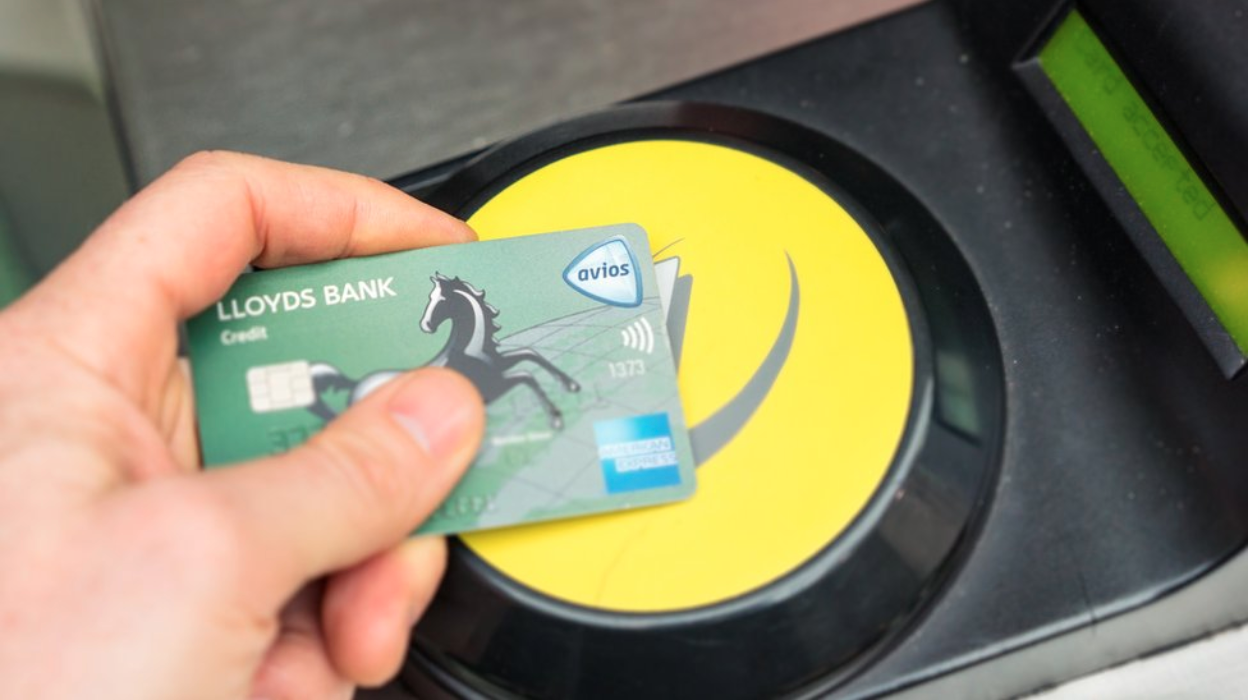 The APR for these cards varies, depending on which card you would like. Lloyds Bank offers a 0% Purchase Rate for many of these cards for an initial duration. However, the Purchase Rate will be charged to the cardholders depending on their monthly repayment pattern.
As such, you should talk with Lloyds Bank directly to find out what interest rate you can get based on your creditworthiness and the card you select.
Know the Other Fees and Charges 
In addition to interest rates, potential applicants must also consider the other fees and charges associated with having a credit card. This may include fees for balance transfers, cash advances, forgeign transactions, and annual account fees. 
Again, these charges vary with the kind of credit card customers choose. There might also be additional charges for late or insufficient payments, returned payments, and exceeding credit limits. 
Learn About the Features of Lloyds Bank Credit Cards
Lloyds Bank is known for having a standard set of features for credit cardholders to enjoy the perks and features of their respective cards. It is also a way for Lloyds Bank to take care of its customers.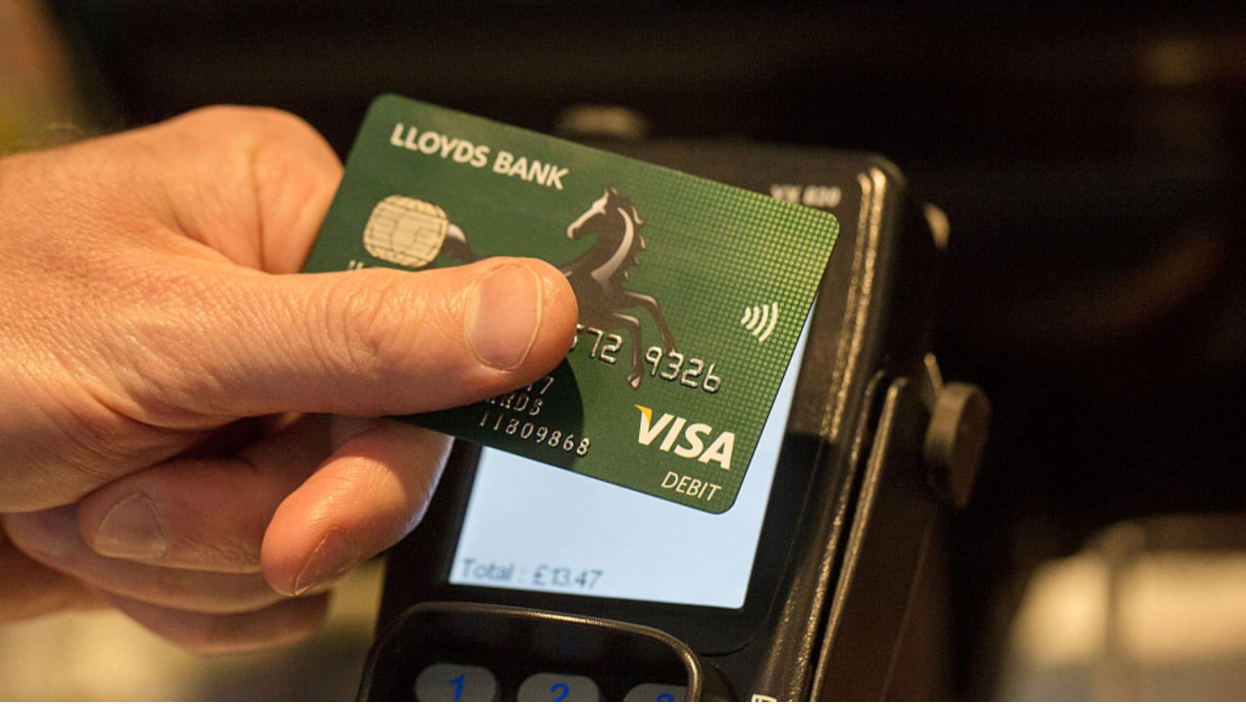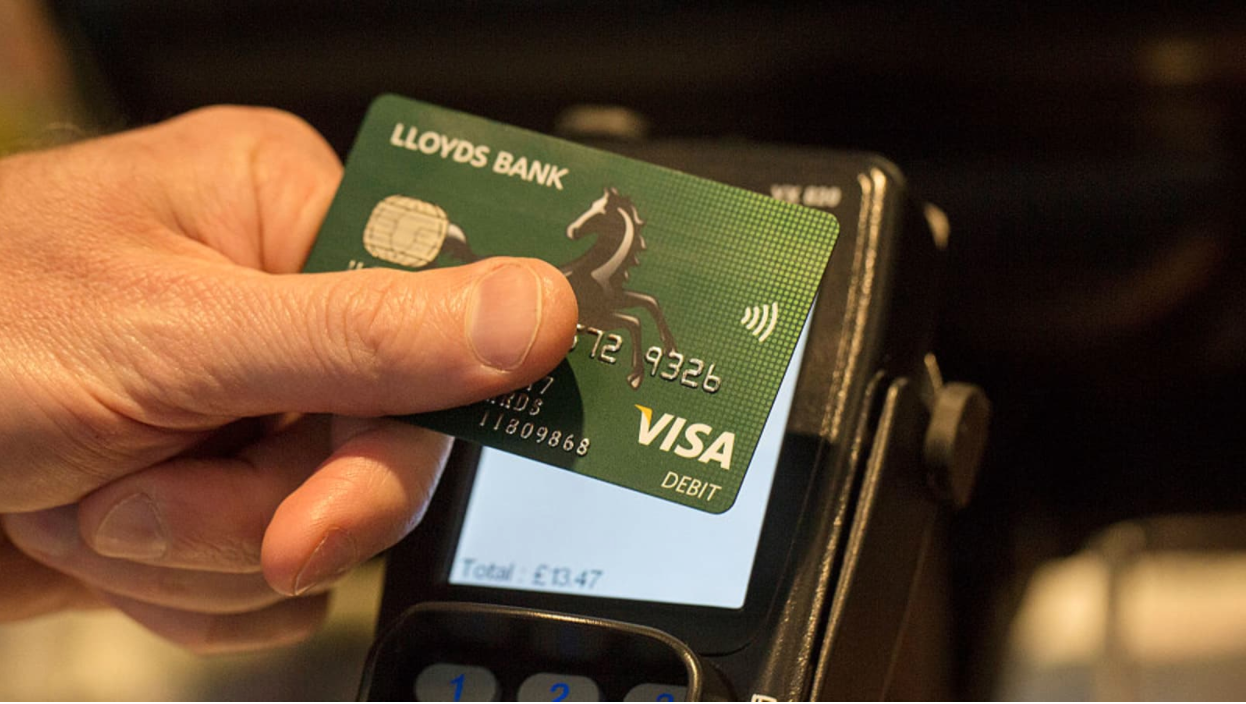 First, Lloyds Bank credit card customers can enjoy the bank's online card management service. They only need to register online to check their balance, make payments, review all account transactions, and request payments. All these features are available on Lloyds Bank online and mobile banking services. 
Customers are entitled to the full fraud protection service of Lloyds Bank. Credit cardholders will not be charged for any transaction they make without authorization. Cardholders just need to inform the bank of any suspicious activities and when the card is lost. 
Lloyds Bank has 24/7 call centers where customers can seek help whenever they have concerns with their cards. Aside from calling, customers can ask for technical support through the online site or mobile bank app.
Know the Other Standard Features
The banking institution also offers a way to pay for purchases and bills. Customers can set up a regular Direct Debit that Lloyds Bank will take care of automatically. The bank can also make repayments on behalf of customers. 
All the Lloyds Bank credit cards are contactless cards, which means customers can make secure payments wherever they see the contactless symbol. In addition, credit cardholders can add the card to their phones to make paying faster. 
Lastly, Lloyds Bank is going paperless as they provide electronic statements online instead of sending statements by mail. 
Also read: Cashplus Bank Credit Card – How to Get Online
Applying for a Lloyds Bank Credit Card
Lloyds Bank set the eligibility criteria for applying for a credit card. Individuals who meet all the requirements are the only ones Lloyds Bank will entertain for credit card applications.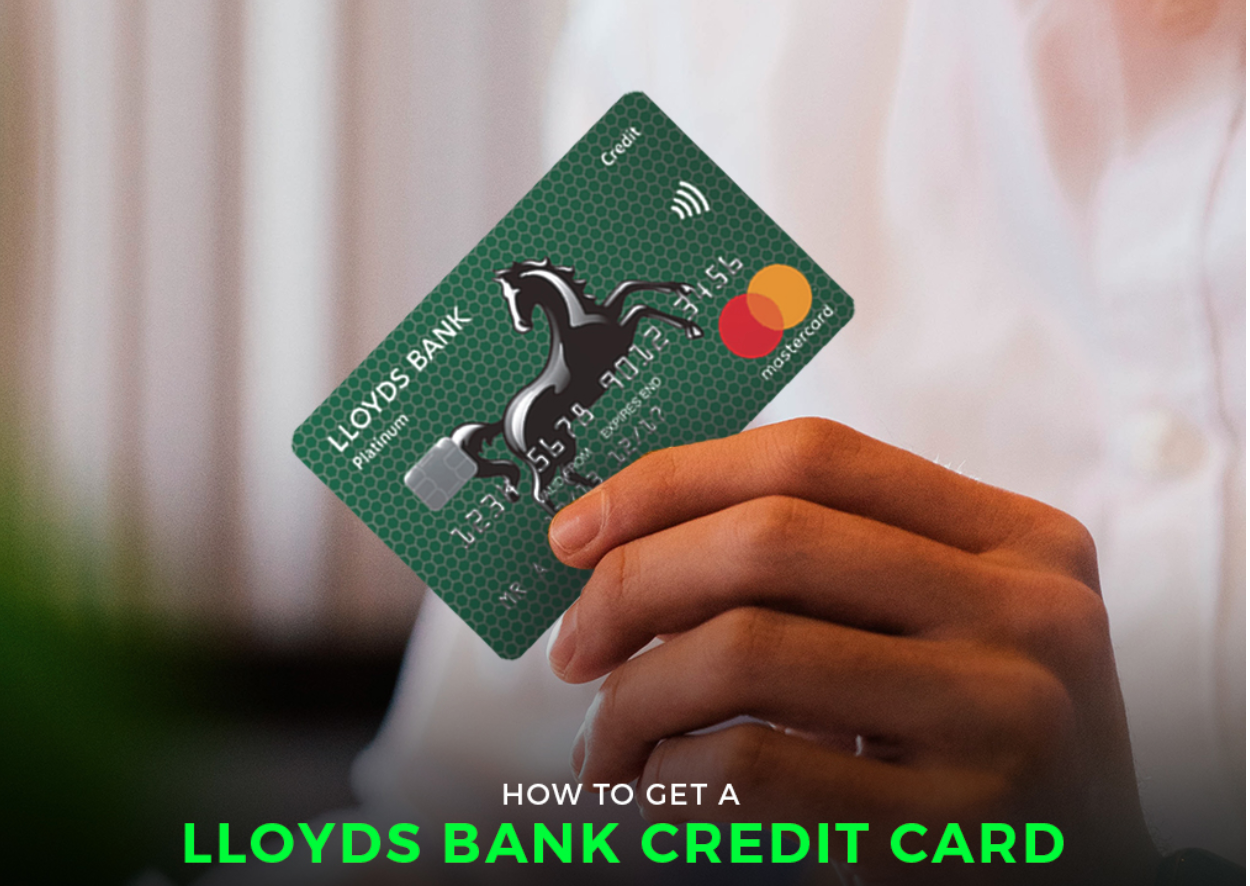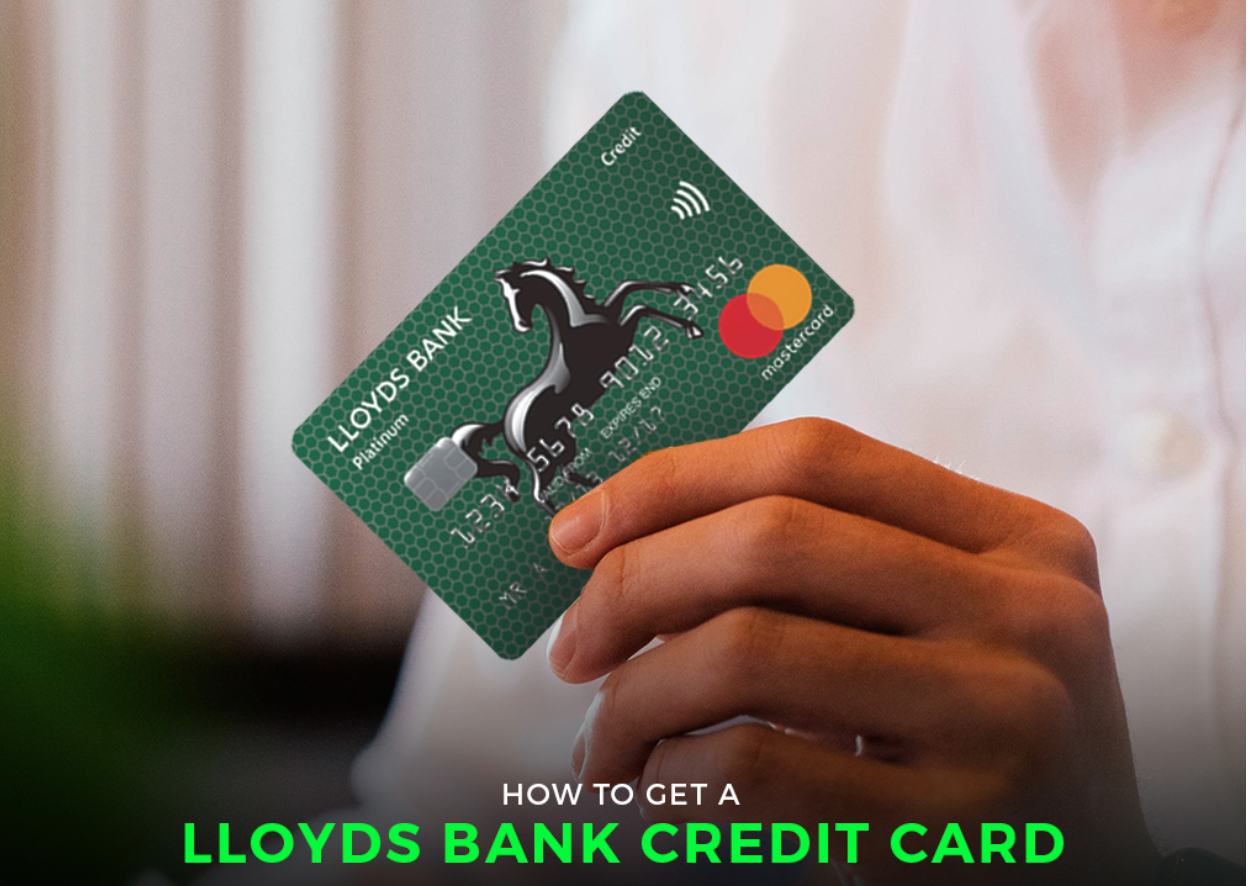 First, individuals must be 18 years or above and a United Kingdom resident. Lloyds Bank will also check if the interested individual has a regular income. 
Individuals must not have been named in County Court Judgements (CCJs), Individual Voluntary Agreements (IVAs), or bankruptcies. These requirements are for the bank's assurance of the individual's integrity and good track record. 
Lastly, interested credit card applicants must not have been refused the issuance of a Lloyds Bank credit card in the last 30 days. 
Try the Lloyds Bank Credit Card Eligibility Checker
Those interested in Lloyds Bank credit cards may conduct a 'soft search' to check if they are eligible to apply. They need to look for Credit Card Eligibility Checker on Lloyd Bank's website.
The Eligibility Checker will ask for the following information: bank account details, addresses for the past three years (with postcodes), email address, contact number, annual income details, and any credit cards customers intend to transfer the balance from.
Lloyds Bank supports credit card applications online, so they just need to check the official website for more information on how to apply.
Also read: Marbles Credit Card | See How to Apply and Benefits
Conclusion
Lloyds Bank is one of the oldest and most established banking names in the UK, and it is also known for offering a variety of credit cards to suit customer needs.
Disclaimer: There are risks involved when using credit card products. Always be sure to read the bank's terms and conditions page for more information.