Home improvements are usually a costly undertaking, and hiring a contractor is even more expensive. However, DIY projects for your home can save you a lot of money.
If you plan DIY home improvement projects, then chances are that you spend a lot of time at your local Lowe's store. If that's the case, applying for a Lowe's credit card can help you get great savings whenever you shop at the store.
The Lowe's credit card is perfect for someone who will spend a lot of time and money at a Lowe's store. If this is you, keep reading to learn about the great benefits you can get from this card.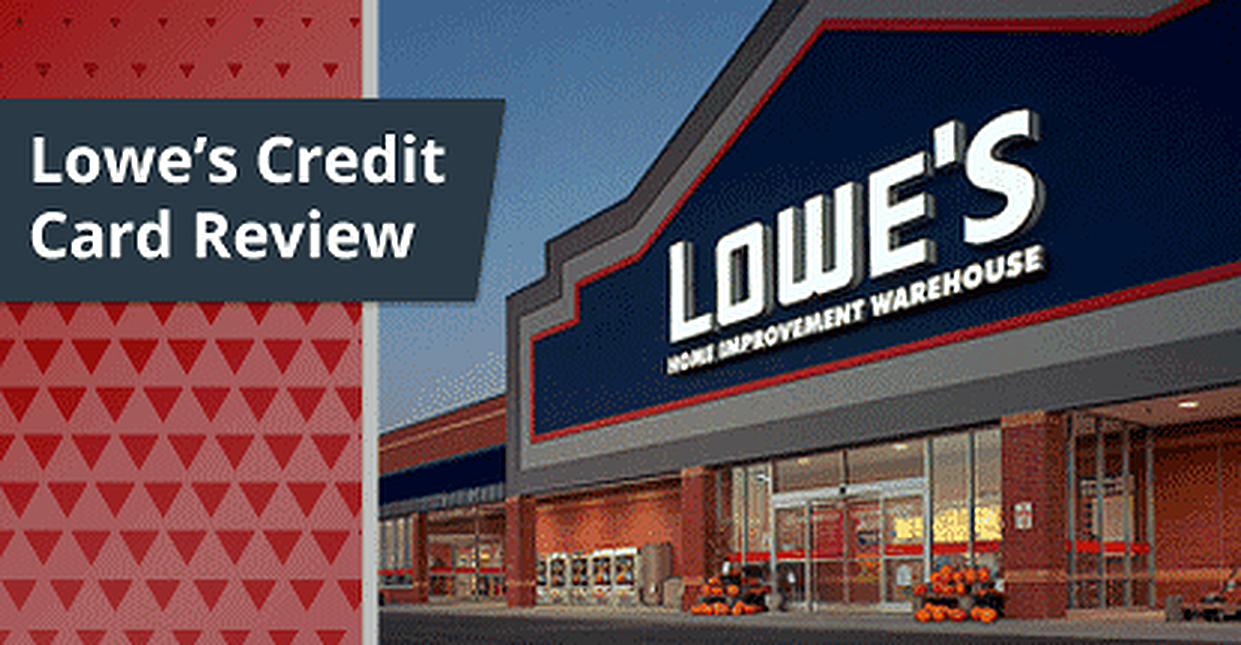 Benefits of the Lowe's Advantage Card
Like any good store-based credit card, the Lowe's credit card offers a range of perks for frequent shoppers. Here are some of the benefits you can expect from this card.
Great Discounts at Lowe's Stores
This credit card provides you with a 5% discount every time you make a purchase at Lowe's. This makes it one of the most rewarding cards in the home improvement niche.
The discount is applied instantly during transactions. This means that you will get the discount reward immediately and don't have to wait to collect points. As such, this card saves you money in real time.
Instant Bonuses at Sign-Up
Unlike other cards, Lowe's gives you a bonus immediately when you sign-up with them. When your card is approved, you receive a coupon offering 20% off of your first purchase, with potential savings of up to $100.
$0 Annual Fees
The card has no annual fee, which makes it easy to get savings even if you are not using the card all the time. In fact, most people only use their Lowe's credit card when they are in the middle of remodeling projects.
APR Financing Special Benefits
If you are planning to do a major home renovation and do not want to pay the entire cost upfront, you can enjoy the financing options this card offers.
When you finance the cost over 36 months, the card offers a low APR of 3.99%. This means that you can pay less interest than you would pay with other cards.
Additionally, when you make purchases of $299 and above at any Lowe's store, you will be eligible for special financing. This is a deferred interest offer, which means the interest will be calculated on the purchase amount. This is especially interesting for customers doing large-scale home renovations.
Also read: Learn How to Apply and Get 6 Months Financing – Home Depot Credit Card
Fees and Charges of the Lowe's Credit Card
Interest Rate – The APR is charged at 26.99% variable, and all purchases of $299 and above are eligible for special financing.
Annual Fees – $0
Financing Benefit – No interest for 12 months on purchases above $299.
Project Financing Benefit – You get 36 fixed monthly payments at a rate of 3.99%, 60 months of fixed monthly payments at an APR of 5.99%, or 84 fixed monthly payments at an APR of 7.99%.
Late Fee – Charged up to $38
Penalty APR – N/A
Returned Fee – N/A
How to Apply for the Lowe's Advantage Card
The Lowe's Advantage Card application form can be filled out online on the company website. Below, you can learn more about how to apply for the card.
When you log on to the site, simply click on "Apply Now."
This will take you to the application form, where they will ask for the last digits of your Social Security number and your mobile number as well.
Other details that will be required include your address, employment information, income levels, and spending habits.
Upon review, you will be instantly approved if you meet all the requirements.
Eligibility Requirements
In order to get approved for this credit card, you must meet the following eligibility requirements.
Must be 18+ years and above
Must have a fair credit score
Must be a US citizen
Must have a permanent address
For more information and to fill out the application form, please visit Lowe's website.
Lowe's Contact Information
If you would like to talk to a Lowe's representative about this credit offer, you can contact them at this telephone number: 1 800 445 6937
Address – Headquarters
Lowe's main headquarters is located at 1000 Lowe's Boulevard, Mooresville, NC. However, an associate in any Lowe's store can also help you sign up for a Lowe's credit card.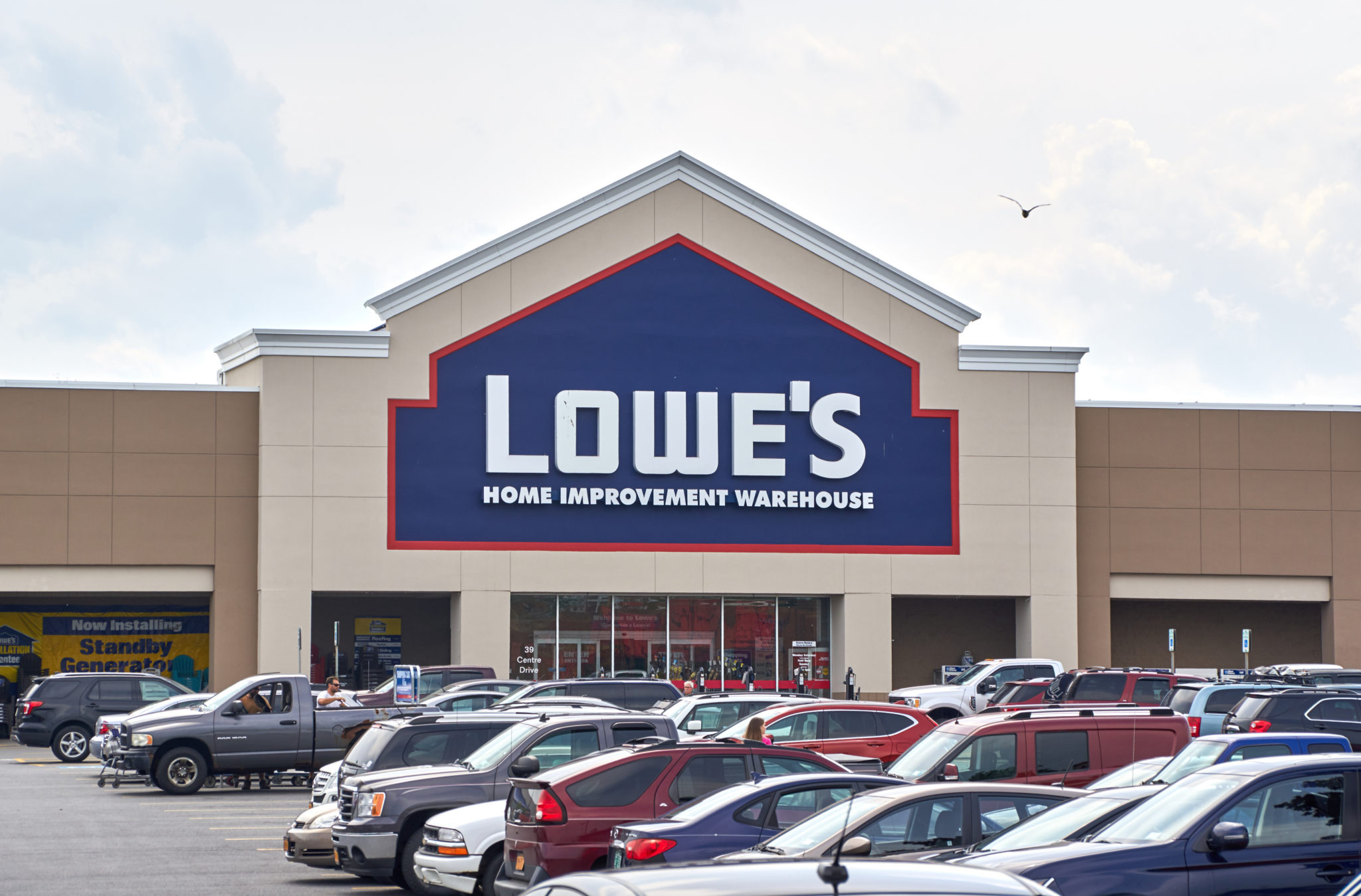 Also read: JcPenney Credit Card: How to Apply for the Credit Card, Benefits and More
Conclusion
If you are getting ready to start some home improvement projects and shop at Lowe's often, you might consider applying for a Lowe's credit card. It's sure to save you some money with its discounts and offers.
Disclaimer: There are risks involved when using credit card products. Always be sure to read the bank's terms and conditions page for more information.