Credit cards are a popular financial tool, but they can become a nuisance if you wish to cancel one. Store credit cards, such as the Kohl's credit card, can become less of a priority if we're looking to make sound financial decisions. 
Canceling your credit card involves a lot more than just disposing of it. Without specific steps, you can seriously hamper your credit score if you do not follow the steps to properly cancel it.
The right knowledge and pre-planning can relieve you and save your credit score. So, if you want to cancel your Kohl's Credit Card with the least damage to your credit score, this article will break it down for you.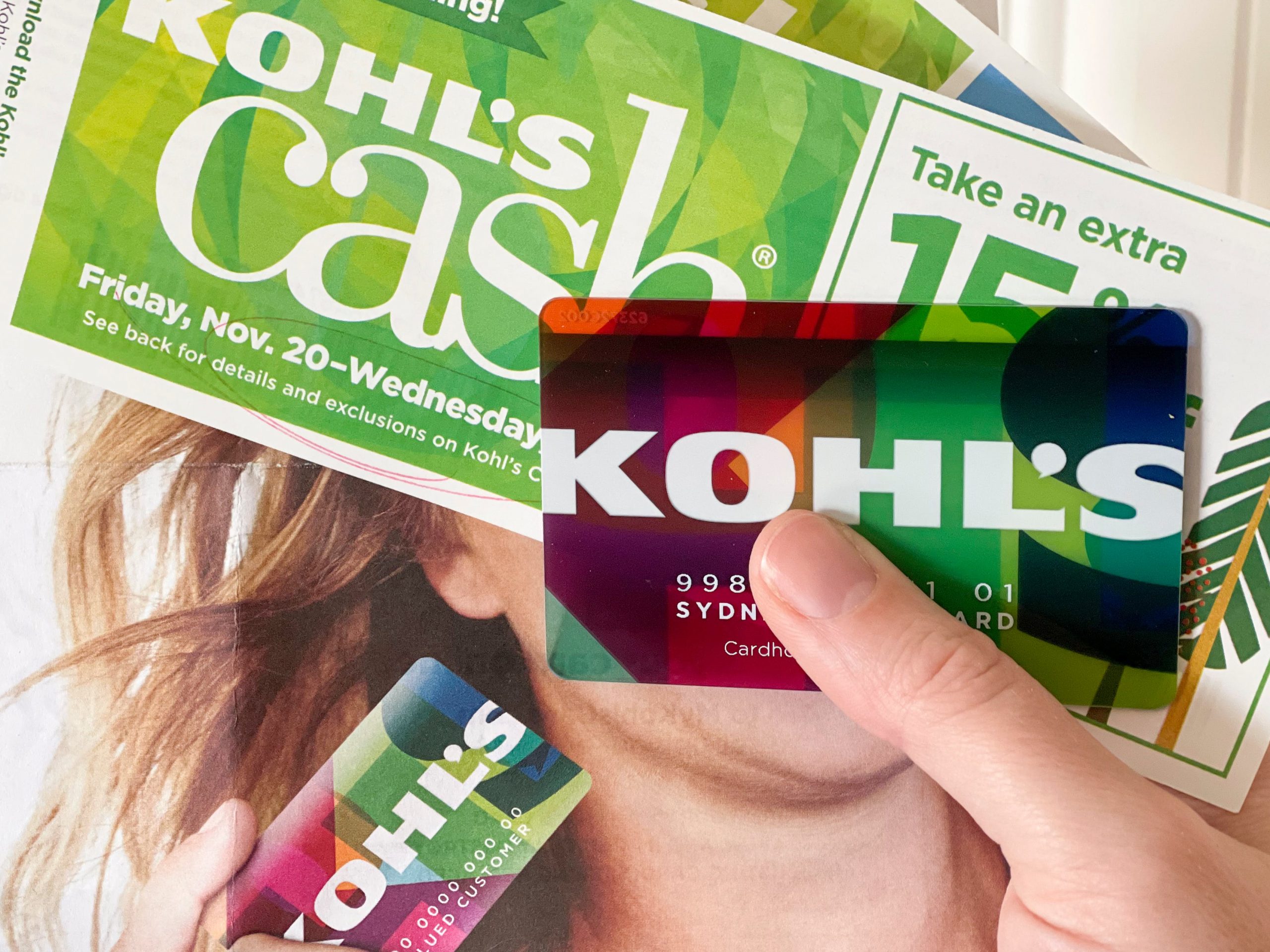 What Is Kohl's Card?
Kohl's Card is a retail charge card or credit card offered by Kohl's, a renowned family-friendly store that sells low-cost, quality clothing and other home products. 
Shopping and saving do not always align, but Kohl's Card makes it possible. With Kohl's Card, you can save a lot when shopping for Kohl's merchandise because you will have exclusive access to monthly savings.
You can also save more if you combine Kohl's credit card discounts with Kohl's Cash & Rewards. Another great perk is you will receive a yearly anniversary gift from Kohl's when you get this card.
If you are a new Kohl's card member, you can get a 35% discount when making your first purchase. 
How Does a Kohl's Card Work?
Note that Kohl's credit card differs from traditional ones like American Express, Mastercard, and Visa. Kohl's Card can only be used when buying from Kohl's stores and online. 
Compared to conventional credit cards, Kohl's Card has a generally lower credit limit. While the credit amount for most people is typically under $1,000, it can range from $300 to $3,000 based on the cardholder's credit standing. 
Cardholders can carry a balance if they pay the 28.99% variable annual percentage rate (APR). If not, the balance must be paid in full monthly. Kohl's Card has no annual fee, but you may pay returned and late payment fees. 
What Are the Advantages of a Kohl's Credit Card?
Although you might want to cancel your credit card, should you do it? Probably not, unless the credit card costs you a lot of money. Kohl's Credit Card has many benefits for frequent shoppers at Kohl's stores.
Kohl's cardholders can get more year-round savings through its savings coupons. These scratch card coupons can offer 15% to 30% off your purchase for a limited period. Annually, a customer is also given a special anniversary coupon.
Moreover, you can have online access to your account balance through My Kohl's Card. You can also pay online without charge through Kohl's Pay and receive e-statements. 
In addition, you can bring in returns for Kohl's Card purchases without digging for receipts. Lastly, you will be notified through mail regarding Kohl's Card sales event in advance.
The Benefit of Being a Kohl's Most Valued Customer
One of the important benefits of the Kohl's Card is that cardholders can become Most Valued Customers (MVCs) if they spend $600 using the card every calendar year (January 1 to December 31).
In addition to the advantages above, an MVC shopper would get free shipping opportunities every month.
What Are the Disadvantages of a Kohl's Credit Card?
Kohl's Card cannot be used in other retail stores. While Kohl's provides a lot of saving coupons and offers, they can only be used for a specified period, so you cannot use rewards anytime.
The card also has a high APR of 28.99%, so cardholders will quickly accrue high interest fees if they carry a balance. This is especially true with overly stretched low minimum payments. In addition, late fees can be up to $40.
How to Cancel Kohl's Credit Card
Planning, organization, and patience come in handy when you wish to close your Kohl's Card. You can go about canceling by following these six steps.
Find the Kohl's customer service contact details in your area and gather your monthly statements and other related documents.

Learn about redemption rules to use the built-up rewards before canceling the credit card. 

You do not want to lose all the benefits because you are closing your Kohl's Card. A little planning can go a long way and help you

minimize the losses

.

Ensure that your credit card balance is paid in full to close it. You can also ask Kohl's to freeze the credit card until the balance is cleared.

After confirmation that the 

existing balance is zero

, reach out to Kohl's at 

(855) 564-5748

, and inform them about the cancellation. The account owner can also email Customer Service through My Kohl's Card and click on "Message Center."

Keep a tab on your 

credit report

 to confirm the cancellation, which may take more than a month to confirm. If the cancellation doesn't occur, remember to ring and remind them.

After confirming the cancellation,

dispose of 

your card properly.
Fees and Interest Rates
The fees and interest rates of Kohl's Credit Card are detailed as follows.
APR for Purchases 

is 

28.99%

, which varies with the market based on the Prime Rate.

The minimum charge will be no less than $1 if charged a period interest
It has no annual fee.

Late Payment and Returned Payment fees are up to 

$40

.
Contact Information
Visit the store locator if you want to directly contact a Kohl's store near you. Kohl's Corporate Headquarters can be found at N56 W17000 Ridgewood Drive, Menomonee Falls, WI 53051.
They can be reached by telephone at 262-703-7000.
Conclusion
If you want to cancel Kohl's credit card, you must organize and plan. This will reduce the damage to your credit history. Doing this will also give you financial success in the long run.
Disclaimer: There are risks involved when applying for and using credit cards. Consult the bank's terms and conditions page for more information.