InterContinental Hotels Group plc, founded in 2003, has become a delight for anyone who wants to take a nice vacation or spend a relaxed weekend away. With over 5,600 hotels in over 100 countries, IHG offers rewards clubs for all hotels under its umbrella. Members of these clubs enjoy exclusive offers and benefits from the company.
Benefits include credit cards, which allow you to enjoy club points, complimentary internet, preferences to customize your hotel stays, free car rentals, and so much more. However, the benefits enjoyed are limited to the type of credit card you have, how many points you have on it, and the member club class you belong to.
This article discusses a unique Club Credit Card – the Premier Credit Card, how to apply, its features, rates, and what is needed to know about it.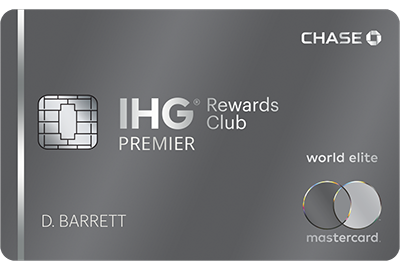 IHG® Premier Credit Card
For residents of the United States, the IHG® Rewards Club offers two cards, the Premier Credit Card and the Traveler Credit Card. The bonus points that can be earned in the Premier Credit Card are the most exciting.
Bonus points with the Premier Credit Card can give you up to 26x your total points at IHG® hotels. This is because you earn 10x bonus points for getting the card, 10x more for being an IHG® Rewards Club Member, and 6x more if you acquire a Platinum Elite status, summing a total of 26x the points.
In addition, you get 5 points per 1 dollar spent on purchases at restaurants, grocery stores, and gas stations and 3x for each 1 dollar on any other purchase. You also get an additional 175,000 points bonus for spending $3,000 in the first three months of opening the account.
Points can be translated to IHG® Reward Club offers like spending 3 nights at the Holiday Inn Express, Orange Beach, 4 nights at Hotel Indigo, Williamsburg-Brooklyn, or redeeming your points when shopping, using them for donation, and so much more.
Also read: World of Hyatt Credit Card – How To Apply
IHG® Premier Credit Card Fees and Interest
Annual Fee: $0 for the first year, then $99 afterward
APR: 20.49% to 27.49% based on your creditworthiness
Cash Advance Fee: Either $10 or 5% of the amount of each transaction, whichever is greater
Balance Transfer Fee: Either $5 or 5% of the amount of each transfer, whichever is greater
Foreign Transaction Fee: None
Late Payment Fee: $40
Return Payment: $40
How to Apply for the Credit Card
To apply for the IHG® Rewards Club Premier Credit Card, you can simply fill out an online document on Chase's website. Requirements for the documents include tour names, mailing address, date of birth, and phone number.
You will also be required to provide your IHG® Rewards Club membership number if you are already a member. If not, you will automatically be enrolled upon approval of your card.
After filling the form, you will be prompted to read the E-sign Disclosure, the Pricing and Terms, and the Certification. After which, you can check a box below that you read and agree to the listed conditions, then you can submit your application. You will receive updates about your application via the email you provide.
Eligibility for Application
To be eligible, you need to be 18 years of age and a US citizen. Also, you will be required to confirm authorization from the bank to obtain lots of information like credit bureau reports, income information, and so on. If approved, your credit access line will be at least $2000.
Also read: IHG® Rewards Club Traveler Credit Card – How to Apply
Contact Information
If you have any questions or need more information about the card, you can visit the bank's offices at Three Ravinia Drive, Suite 100, Atlanta, Georgia, or call the bank at 888-695-467.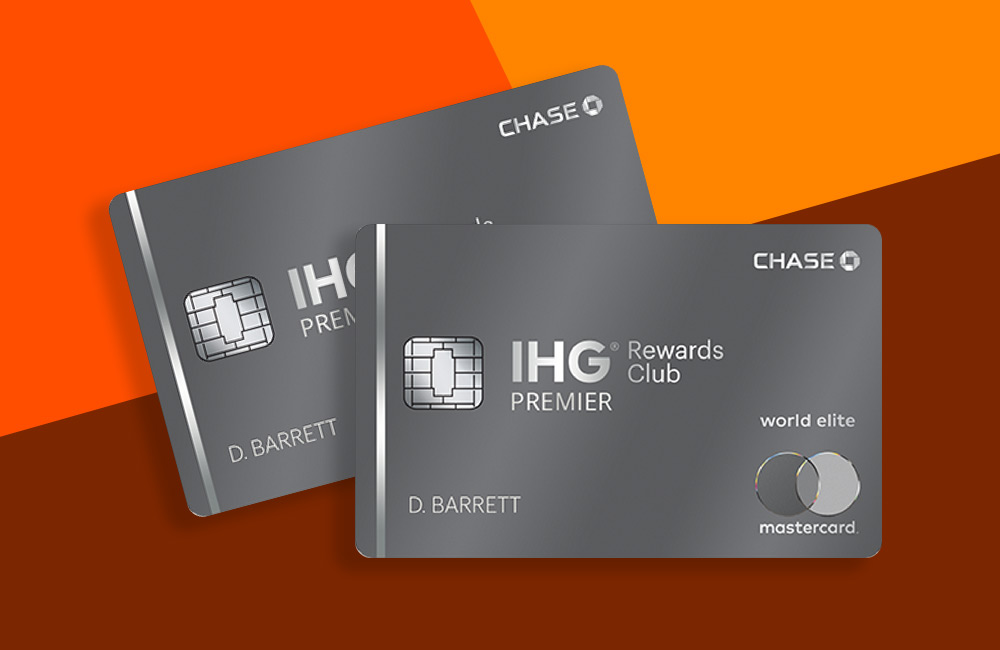 Conclusion
InterContinental Hotels Group offers several benefits through their Rewards Club Credit Cards, as listed in this article. If you travel often and enjoy staying at these hotels, then this might be a great credit card for you.
Disclaimer: There are risks involved when using credit card products. Always be sure to read the bank's terms and conditions page for more information.