Chase Bank offers a great rewards program where its customers can collect redeemable points as cashback, gift cards, travel expenses, and much more. 
One of the accredited Chase cards within the Rewards Ultimate program is the Ink Business Preferred Credit Card, which greatly benefits small businesses. It offers protection and insurance coverage aside from the basic rewards. 
Learn about the Ink Business Preferred Credit Card and its benefits in this article. Discover if you are eligible to apply for a Chase Ink Business Preferred Credit Card.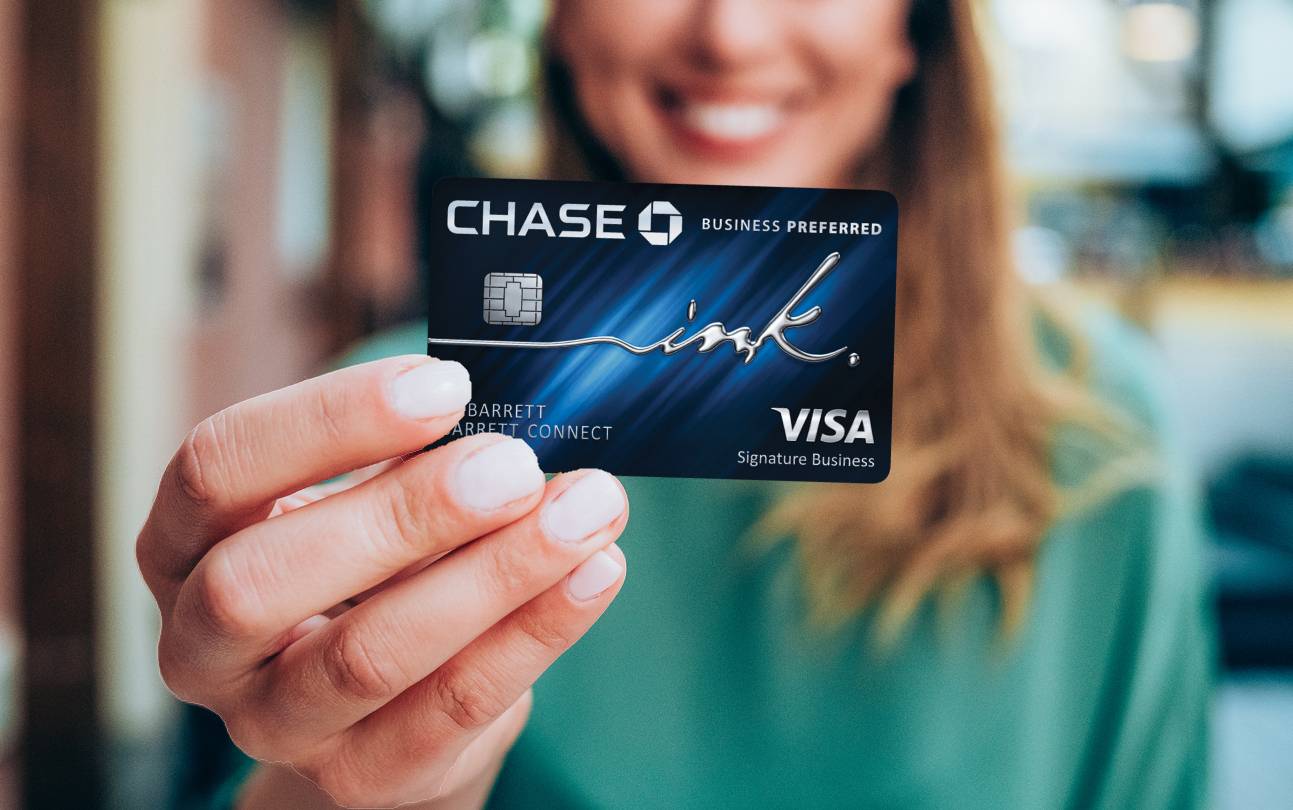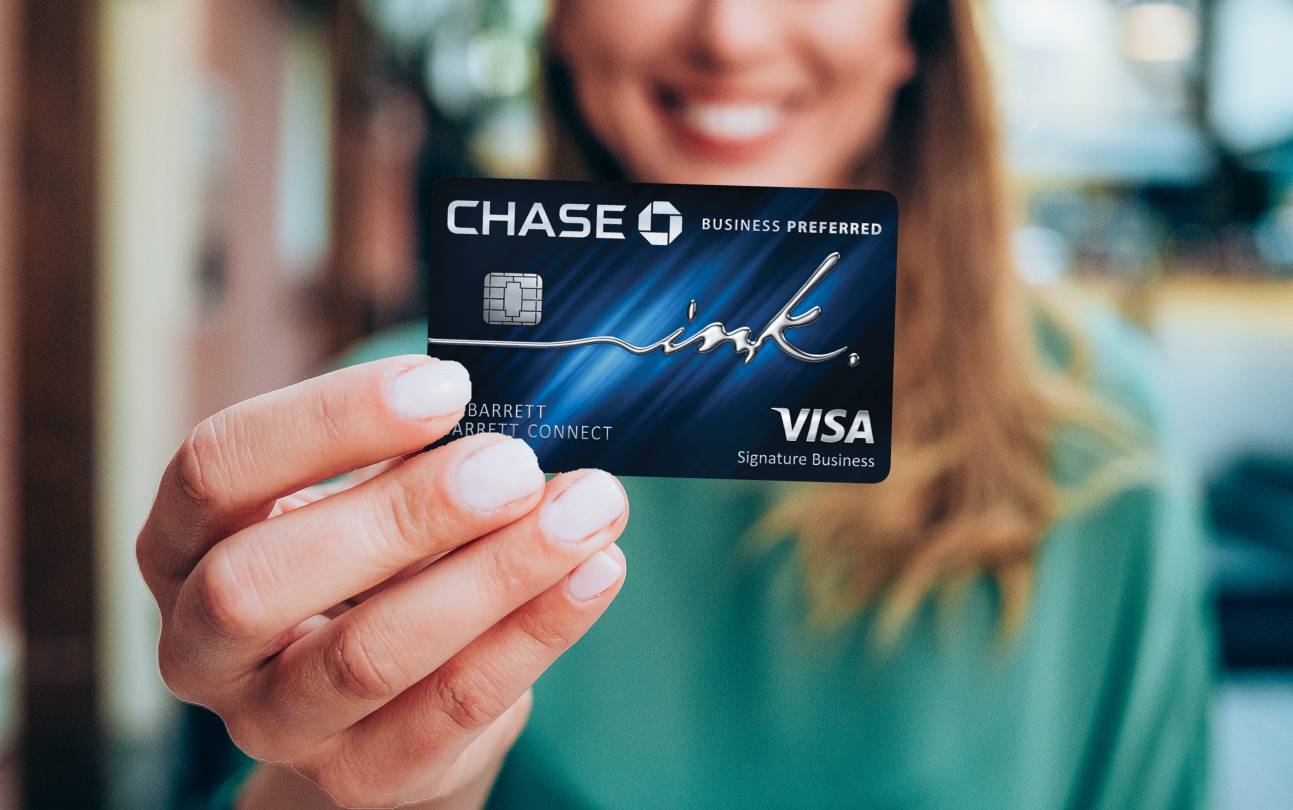 Discover the Chase Rewards Ultimate Program
People often use their credit cards in their daily lives for things like traveling, dining, shopping, and more. Credit cards typically offer redeemable rewards to users through cashback, discounts, and other deals.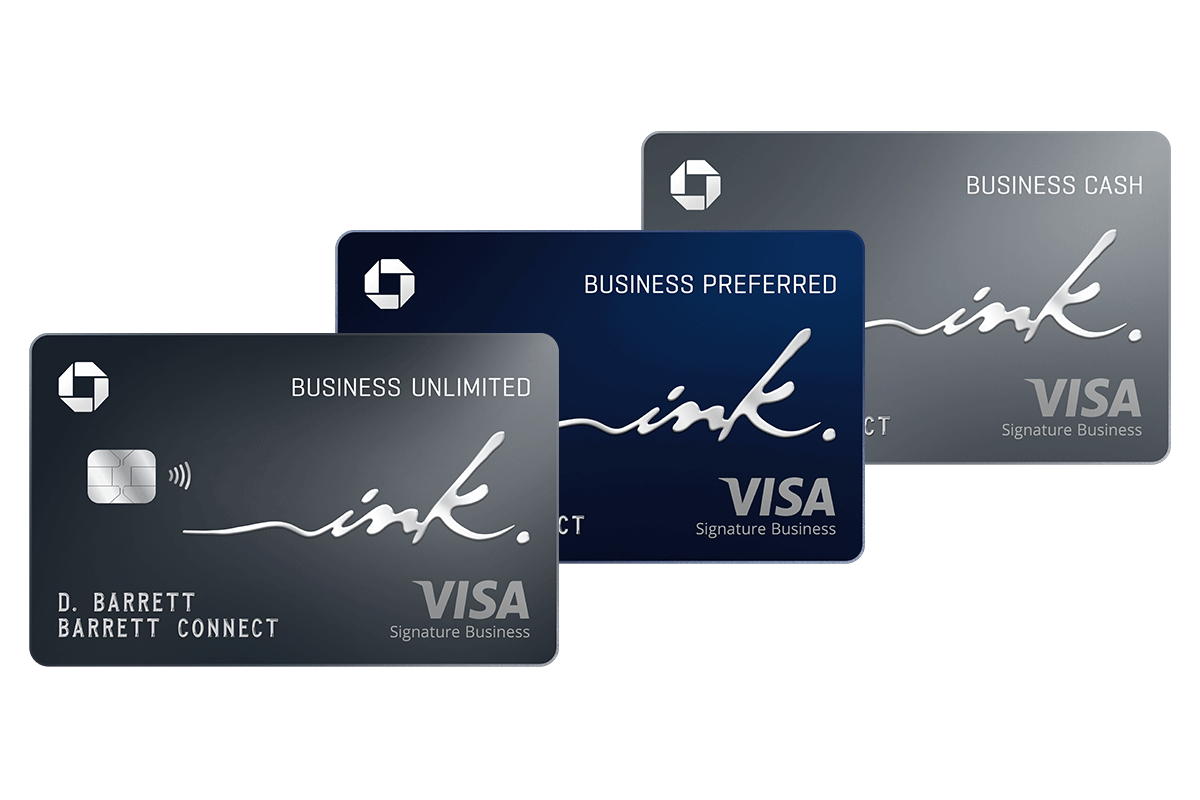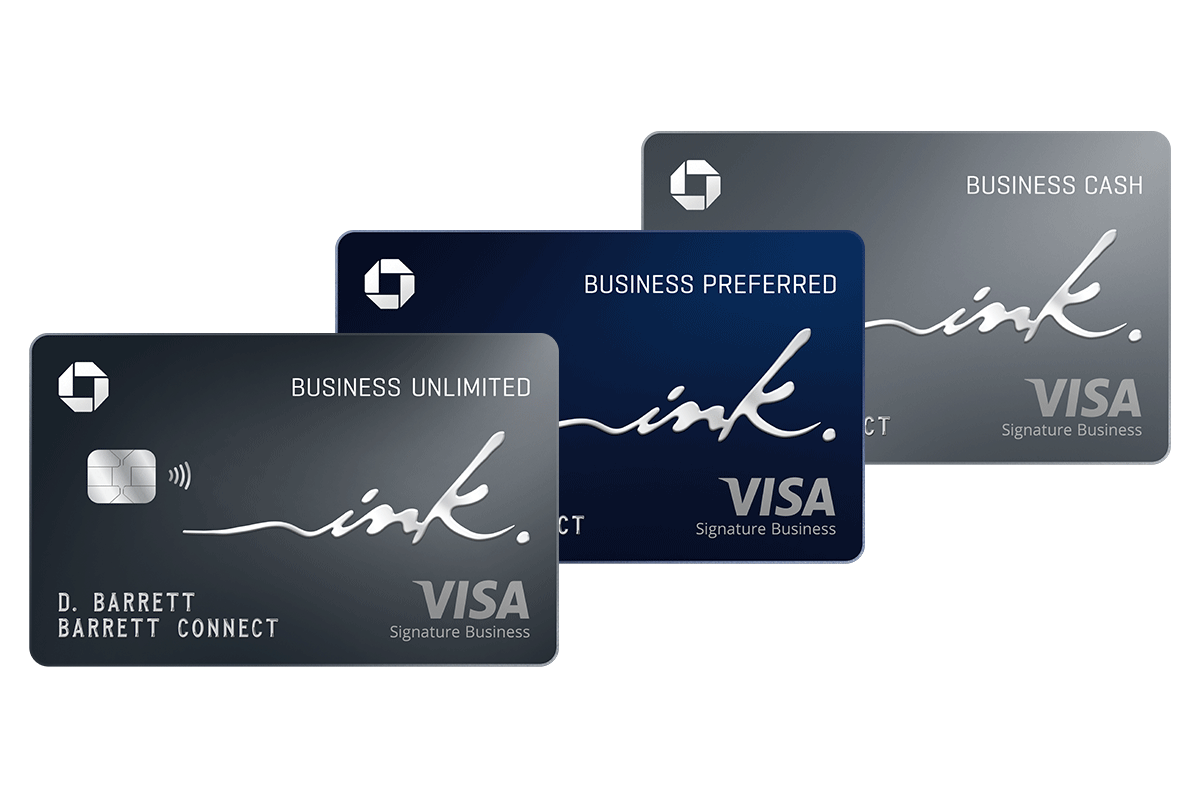 Chase Bank decided to level up the rewards system with its Chase Rewards Ultimate program, wherein clients can earn and collect bonus points on select purchases. It only requires that these purchases be made with Chase-branded rewards cards, including Ink Business cards, Sapphire travel cards, and Freedom cashback cards. 
Customers can earn one point per dollar spent on every purchase by default. Each card also has additional rewards for purchases in specific categories that it specializes in or focuses on. There are also additional and special points offered for various activities and transactions.
For example, new customers will have a welcome bonus, and there will be incentives for referring new participants. Moreover, targeted offers are available, usually limited to specific merchants within a given period.
Redeeming Points for Chase Rewards Ultimate Program 
Any of the cards mentioned will help customers earn points redeemed in different forms. Chase offers cashback, travel discounts, gift cards, Amazon purchases, and Apple purchases. 
Customers can use the points to pay for Amazon orders when checking out with PayPal. It is also possible to transfer points to any of Chase's airline and hotel partners at a 1:1 value to spend less on travel expenses. Moreover, the points can be used to shop for more than 175 gift card brands. 
Also read: Citi Bank Credit Card: How to Apply, Pros and Cons, and More
Get to Know the Ink Business Preferred Credit Card
The Ink Business Preferred Card is part of Chase Bank's Ultimate Reward program. It allows small business owners and other entrepreneurs to earn travel rewards from their company expenses. There are also rewards and benefits that are meant for small businesses.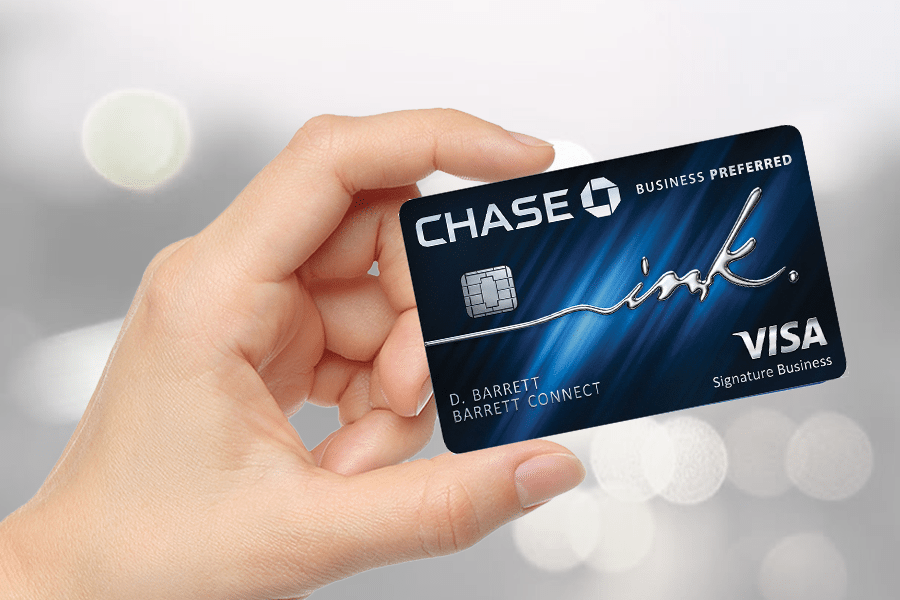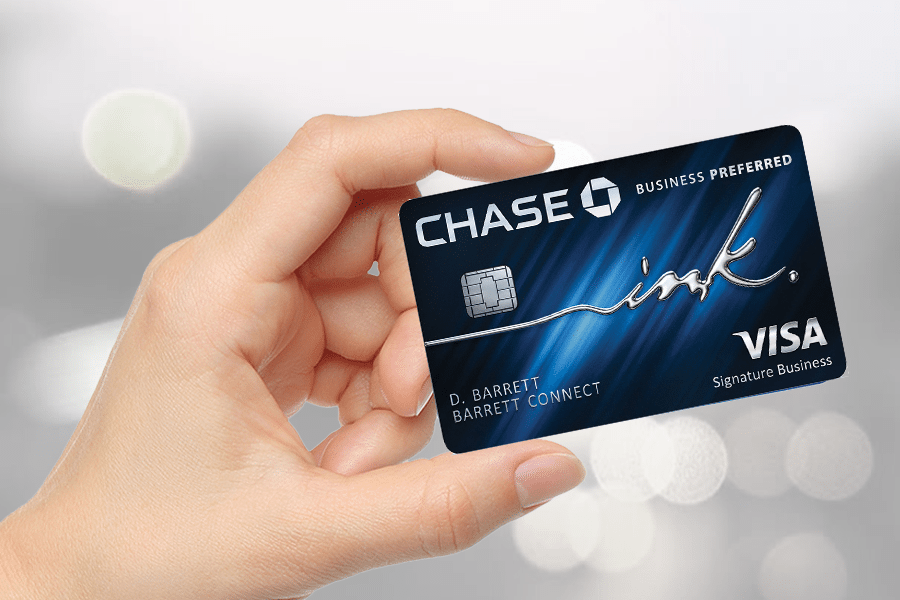 With a focus on small businesses, cardholders can use the card to cover a wide range of expenses. Even though the card is intended for business use, individuals can also apply. However, the perks and earnings rates are still best suited for businesses.
The card is also a fantastic alternative to other premium credit cards, which are usually very expensive. This is because of all the benefits accrued by a cardholder when they own this card. 
Knowing the Ink Business Preferred Credit Card Fees and Charges
When applying for a credit card, knowing the fees and interest rate first is important. Let's take a look at the list of fees for the Chase Bank Ink Business Preferred Credit Card. Chase is charging between 20.49% to 25.49% for purchasing APR and balance transfer rates.
Meanwhile, the cash advance APR is charged at 29.49%.  In addition, the annual membership fee costs $95. The balance transfer fees are charged at either $5 or 5% of the amount, whichever one is higher. Further, cash advances have a fee of $15 or 5%.
Some of the other fees include late penalty fees, $40, and return of payment fees which are also $40. 
Learn About Ink Business Preferred Credit Card Benefits
This card accrues the following benefits for the cardholder, which are the basic rewards for any Chase Ink Business Preferred Cards. The cardholder is already entitled to the basic one point for every dollar spent on all purchases, and there is no limit on the number of points that can be earned.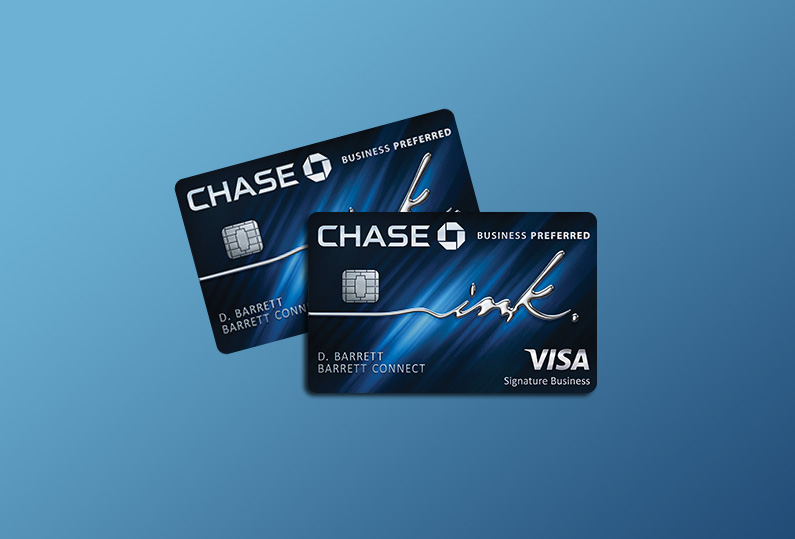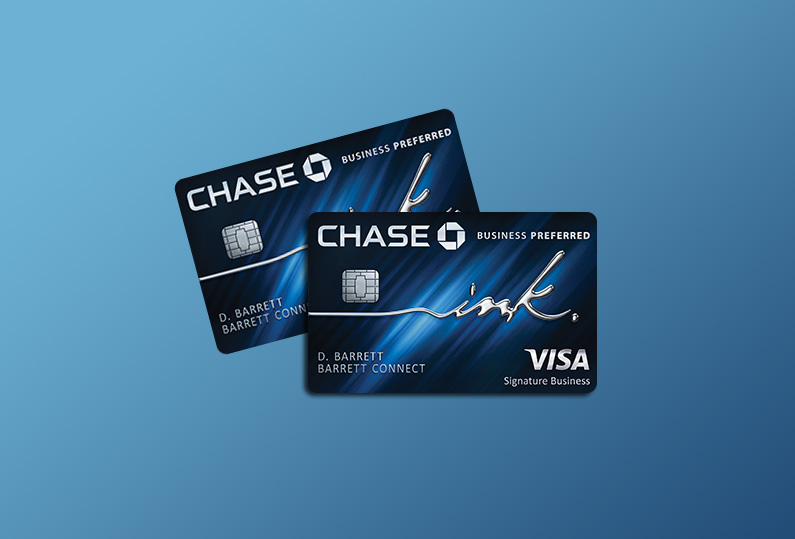 Chase offers an amazing rewards bonus for new customers of the Ink Business Preferred Credit Card. In the first three months after getting the card, customers who spent a total of $15,000 worth of purchases will automatically receive 100,000 bonus points. 
The 100,000 bonus points are equivalent to $1,250 when spent on traveling. Moreover, Ink Business Preferred Credit Card users will earn three points for every $1 spent on the first $150,000 worth of purchases.
This triple rewards system is only applicable on the following purchase categories: shipping, traveling, advertising with search engines and social media sites, as well as cable, Internet, and phone services.
Enjoying the Cellphone Protection Benefit
One of the unique benefits of the Ink Business Preferred Credit Card is cellphone protection. Cardholders who often lose or damage their cellphones can greatly benefit from this perk because Chase raised the amount they can claim.
They can now receive up to $1,000 per claim for every event of damage or theft, but this is only applicable to those who charge their monthly cellphone bill to the Ink Business Preferred Credit Card. 
This is a rare deal because Ink Business Preferred Credit Card users can claim this up to three times in 12 months, wherein they just need to pay a $100 deductible per claim. This cellphone protection perk is one perk that sets this card apart. 
Also read: Ink Business Cash® Credit Card – How to Apply
Discover the Other Benefits of the Ink Business Preferred Credit Card
Aside from the cellphone protection, Ink Business Preferred Credit Card users can enjoy the purchase protection benefit. Interestingly, any eligible item that has been damaged, broken, or stolen within the first 120 days of purchase is covered by this benefit.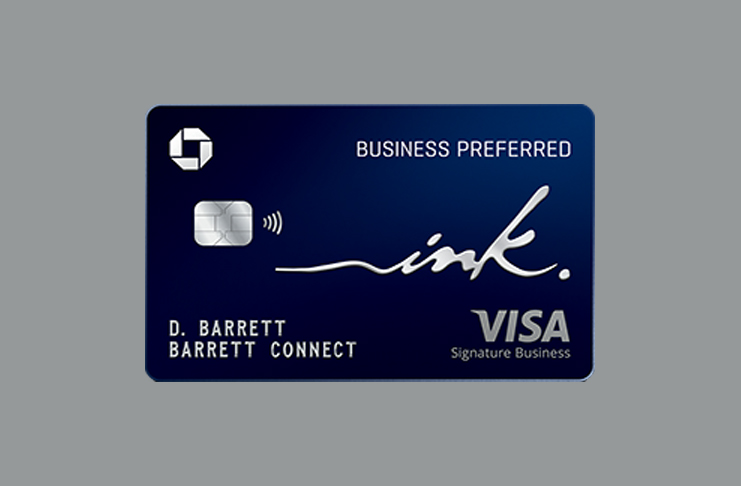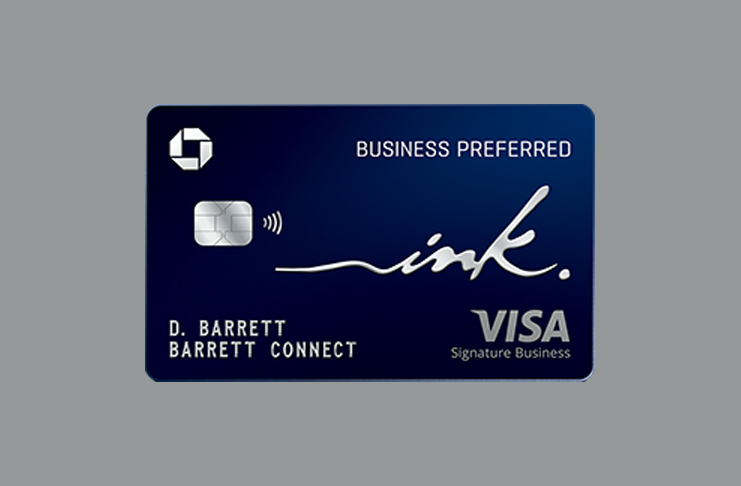 Each claim can cover up to $10,000 and has a maximum claim of $50,000 per account. Ink Business Preferred Credit Card customers have an additional warranty through the card aside from the merchant's warranty coverage.
There is also extended warranty protection through the card, which covers any purchases of any US manufacturer. Instead of the default three years or less warranty, Ink Business Preferred Credit Card users will have another extra year of warranty.
For trip delays, the Ink Business Preferred Credit Card offers reimbursement of up to $500 per ticket for things such as extreme weather. This is a great benefit because most airline companies do not provide any compensation for such delays. 
Using the Insurance Coverage 
The Ink Business Preferred Credit Card covers travel interruption insurance and primary car rental coverage. Customers who used their Ink Business Preferred Credit Card for prepaid travel booking are covered with trip cancellation and interruption insurance.
Suppose the user decides to cancel or cut the trip short for a valid reason like severe weather or illness. In that case, they are eligible for up to $5,000 in coverage per person and non-refundable travel expenses. However, the coverage is limited to $10,000 per trip. 
Moreover, car rental damage or theft can be covered by the Ink Business Preferred Credit Card if the customers use the card for the entire rental cost for business purposes. It covers the actual cash value of the rented vehicle but not any other liability coverage. 
The Eligibility Requirements of the Ink Business Preferred Credit Card
Before applying for the Ink Business Preferred Credit Card, one must meet the eligibility criteria. It is also advisable to wait long enough between Chase card applications as it may take a little time because Chase Bank has a strict approval process.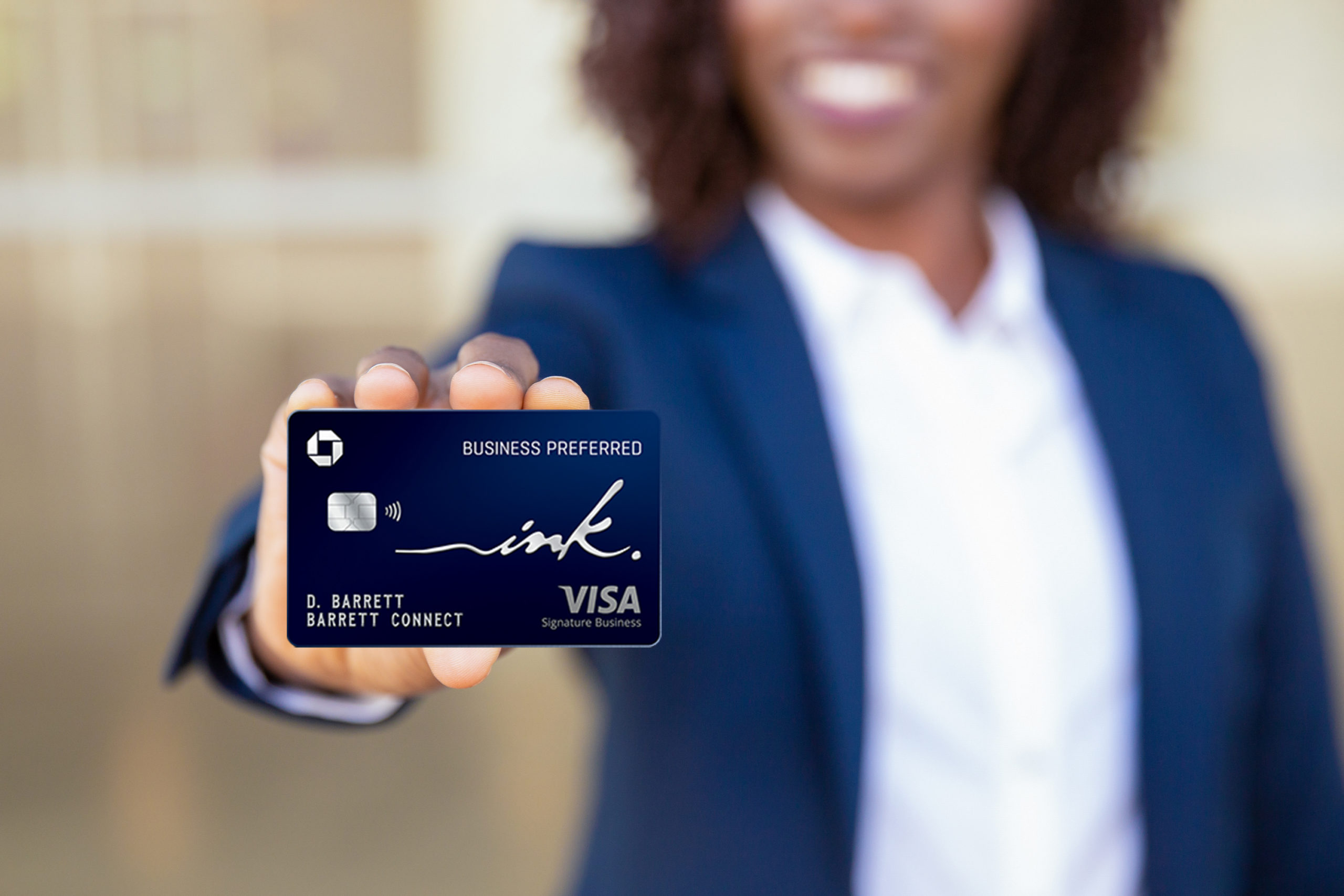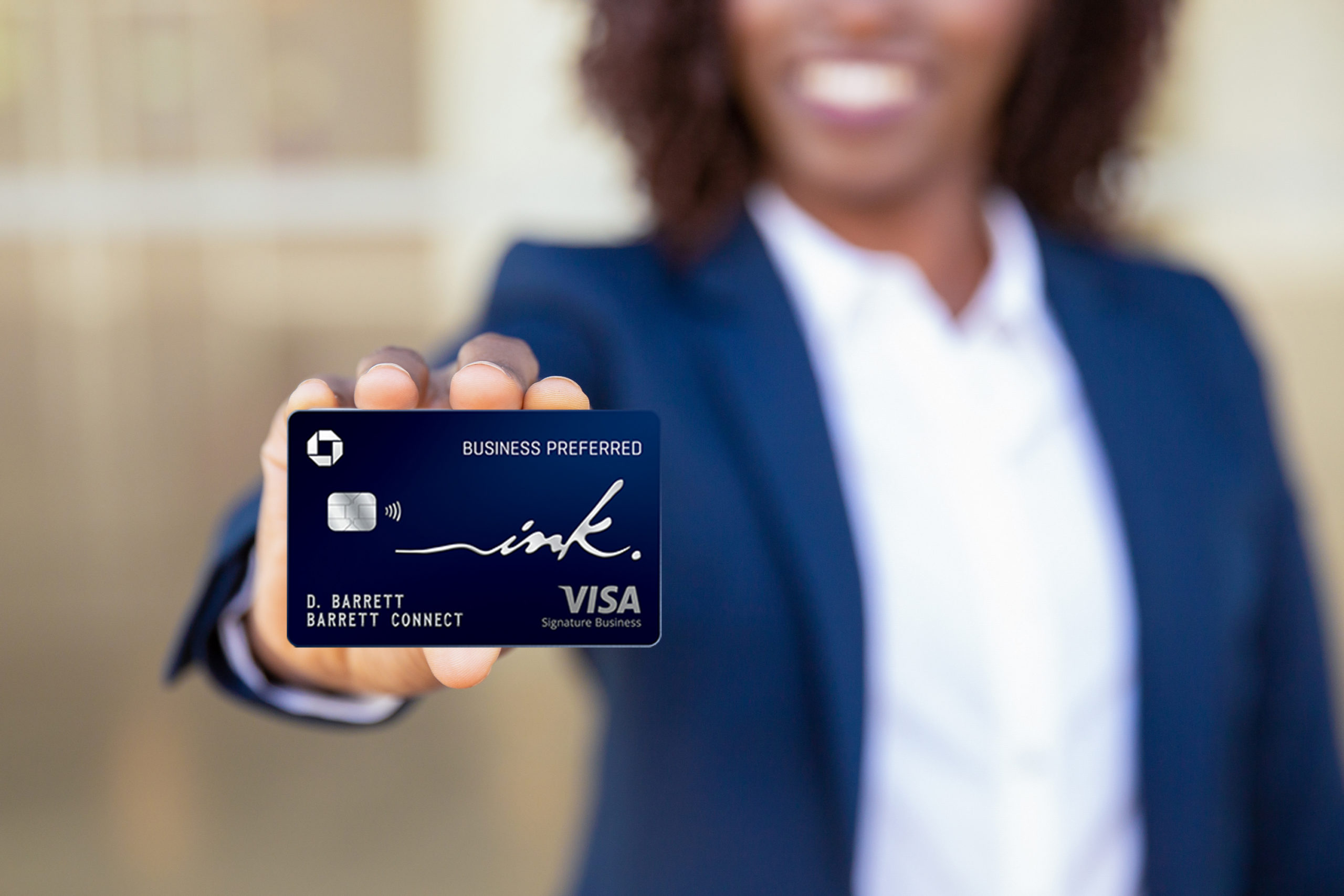 First, cardholders must be of legal age (18 years old or older) and have a permanent US home address. Chase Bank also checks applicants' credit history, so they should be cleared of any outstanding debts. 
It is also ideal to not have any record of bad debts and poor credit scores. The bank approves those with a credit score of about 700, but prefers a score of 740+. 
Lastly, individuals must be below the Chase 5/24 rule in which the Chase bank does not approve applicants with five or more personal credit cards opened across all banks in the last 24 months.
Having a For-Profit Venture
As mentioned, the Ink Business Preferred Credit Card is meant for small businesses. To open an account on this card, one must have a for-profit venture. Although, Chase Bank is not strict with defining a business running a full-time operation.
The bank accepts freelancers or independent contractors as eligible to apply for the Ink Business Preferred Credit Card. Those coaching, driving for Uber or Lyft, and selling items online can all get the small business card.
Apply for the Ink Business Preferred Credit Card
The application process for the Ink Business Preferred Credit Card can be done online. Applicants must log in to the Chase Bank website and fill out the application form to apply for this card.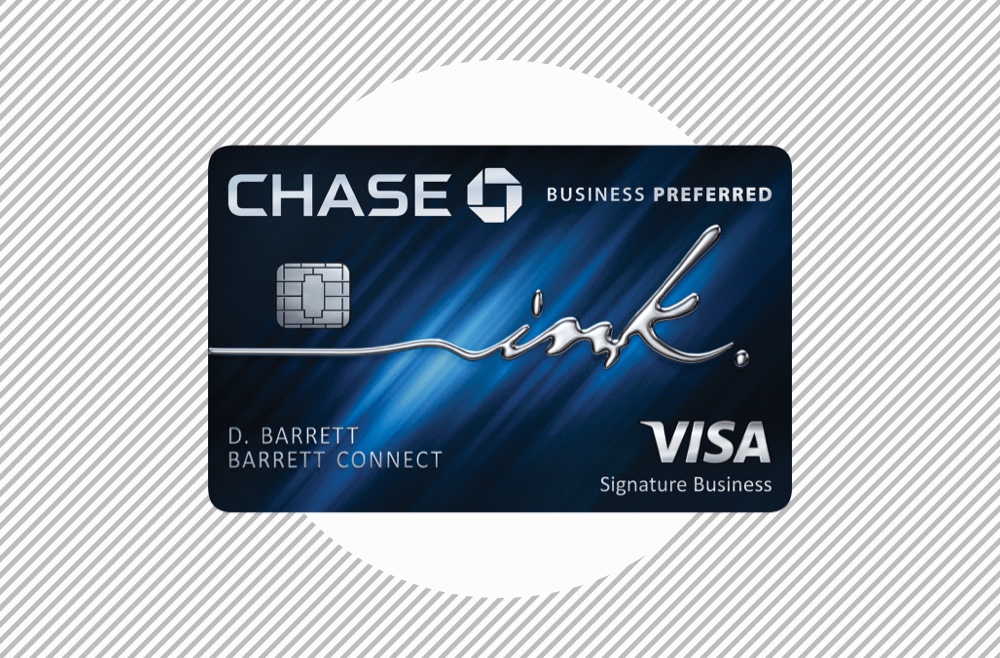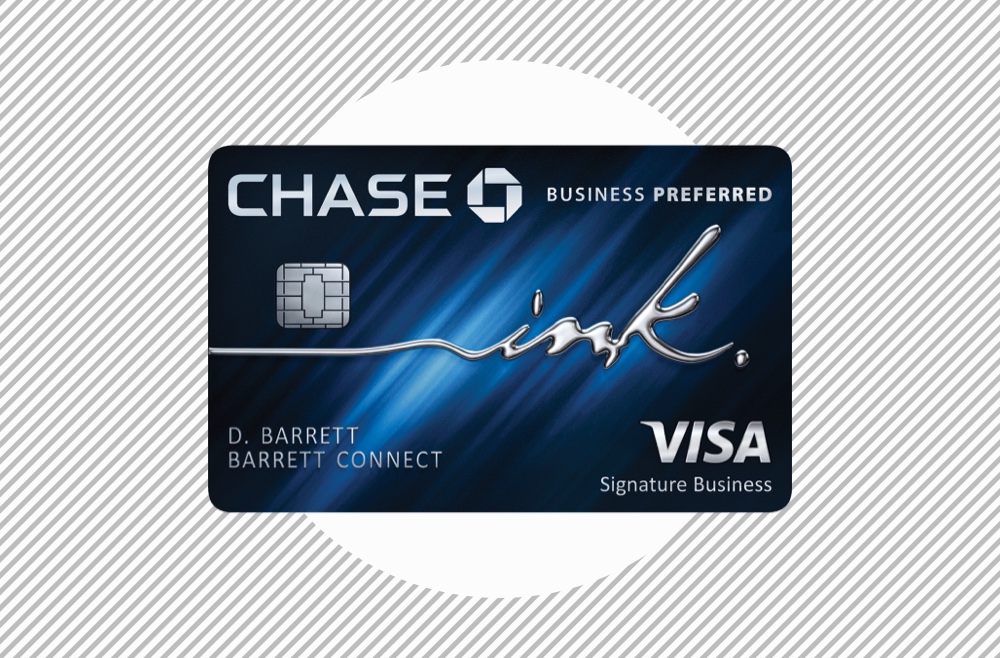 They need to provide the following information: personal information, contact details, and financial information. Applicants need to indicate their name, date of birth, nationality, residential address, and email address for personal information.
They must also include their phone number and whether or not they have lived at their current address for the last three years.
Chase Bank requires knowing more about the applicants' finances, such as personal income information, employer contact details, employment record, and how long they have been with their current bank. 
Contacting Chase Bank 
To learn more about the Chase Ink Business Preferred Credit Card's eligibility, application, and benefits, it is advisable to check their website or contact the bank directly. 
Chase Bank can be contacted at the following address: 1111 Polaris Parkway Columbus, Ohio 43240. You can also reach them on the phone at (614) 217-6284.
Also read: Ink Business Unlimited Credit Card – How to Apply
Conclusion
The Chase Ink Business Preferred Credit Card is an ideal credit card for business people. It offers many benefits to cardholders, such as the sign-up bonus, travel perks, insurance coverage, and other redeemable rewards. 
Disclaimer: There are risks involved when using credit card products. Always be sure to read the bank's terms and conditions page for more information.