Old Navy has become synonymous with savings and affordability. This full-fledged family store always has something to offer in terms of discounts, promos, and coupons. Rest assured that whenever you shop from Old Navy, you are doing your wallet a favor.
Apart from the all-season offers, Old Navy has provided a credit card backed by Barclaycard. With a multitude of benefits accompanying it, the Old Navy credit card, known as a Navyist Rewards card, will further lead to a reduction in the total cost.
Users also get additional points on purchasing anything with the Old Navy credit card. It includes discounted apparel, redeemable points on every purchase, and special offers at Gap Inc. This article will detail how to apply for the Navyist Reward card.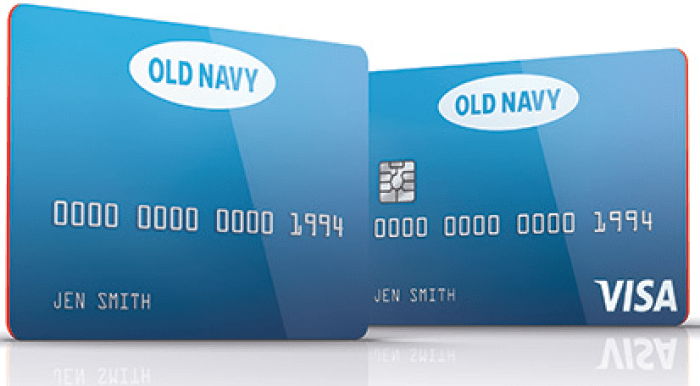 Features of the Old Navy Credit Card – Navyist Rewards
If you are a frequent Old Navy shopper, the Navist Rewards credit card has a wide range of benefits that you are sure to enjoy. The Mastercard-backed credit card can help you save money and also offers other exciting perks.
For example, cardholders get free fast shipping on all online orders above $50. In addition, you will get early access to certain sales throughout the year.  Let's take a look at some of the other features of the Old Navy credit card.
Lucrative Rewards
For every dollar you spend with this credit card, be ready to receive 5X points. However, this reward structure is only applicable to Old Navy affiliate stores. These include Old Navy, Gap, Banana Republic, and Athleta. The reward points for all other purchases made with the Mastercard-backed card are awarded as 1 point per dollar spent.
Welcome Offer
With a Navyist Rewards credit card, you also receive a welcome offer of 30% off your first purchase made using the card. Though this offer only works at Old Navy, it can still lead to some great savings.
Redeeming Points
Unlike other convoluted reward-redeeming mechanisms, Old Navy has kept it as plain as day. You can use points to purchase from the online store or any retail outlet of Old Navy, and its affiliated stores. All you need to do is provide your phone number or email address to redeem the points on your account.
Earn Bonuses
When you shop at least two of the family brands, you can earn bonus rewards. Plus, you if shop at all of them—Old Navy, Gap, Banana Republic, and Athleta—then you can earn 2,000 extra points.
Further, you will receive bonuses each quarter that you made a purchase from at least one of these stores.
Also read: Kohl's Credit Card – Learn the Benefits Before Applying
How to Apply for an Old Navy Credit Card
Applying for the Navyist Rewards credit card is very easy. All you have to do is follow a simple process that involves sharing your financial and personal information.
Starting with your Social Security number, the application form will also ask you for your name, address, mobile number, bank account details, the credit score (automatically assessed), among other information.
The application's final approval depends on several factors, including your credit score, defaults (if any), number of credit cards, credit history, and so on.
After considering all the information and your choice of card (Mastercard or store card), you get an approval decision. However, based on your application, Barclaycard will decide which card is provisioned under your name.
The preference is to provide the users with a Mastercard card, but if your application is not very strong, you will get a store card.
Fees and Interest Liabilities
The fees and charges are slightly different depending on whether you receive a store card or Mastercard.
Old Navy Store Card
Old Navy Store Card APR – 30.24%
No Annual Fee
Minimum Interest Charge – $2
Late or Returned Payment – $41
Old Navy Mastercard
Old Navy Mastercard Credit Card APR – 30.24%
No Annual Fee
Minimum Interest Charge – $2
Late or Returned Payment – $41
Foreign Transaction Charge – 3%
Balance Transfer Fee – Either $5 or 5%, whichever is greater
Cash Advance Fee – Either $10 or 5%, whichever is greater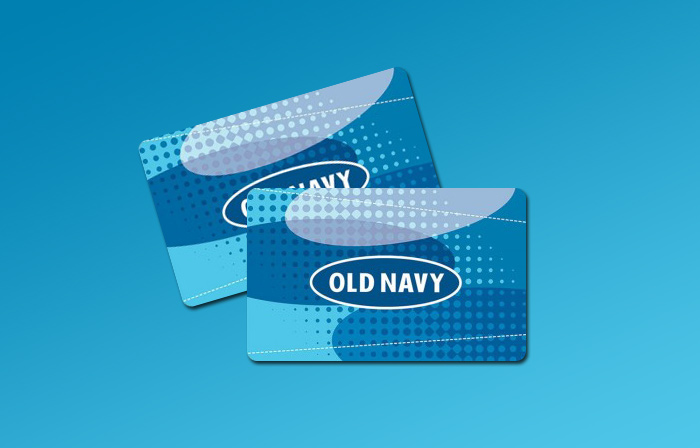 Eligibility Criteria
Getting a credit card requires you to have some basic eligibility. For the Old Navy credit card, the eligibility is decided on the basis of your age, credit score, and source of income.
You need to be at least 18 years of age, have a fair credit score range, and have a continuous stream of income flowing your way.
Also read: JcPenney Credit Card: How to Apply for the Credit Card, Benefits and More
Contact Information
For more information on your profile's approval possibilities and other details, you can always contact Old Navy customer care. Either contact via real-time chat or give them a call at 1-800-653-6289 (toll-free).
In addition, you can also class Barclaycard directly to discuss this offer by dialing the number 866-928-8598.
The Bottom Line
The Old Navy card is a great asset with low liability, better rewards, and zero annual fees. However, applying for a credit card also involves accepting the associate fees, so make sure you use it responsibly.
Disclaimer: There are risks involved when using credit card products. Always be sure to read the bank's terms and conditions page for more information.